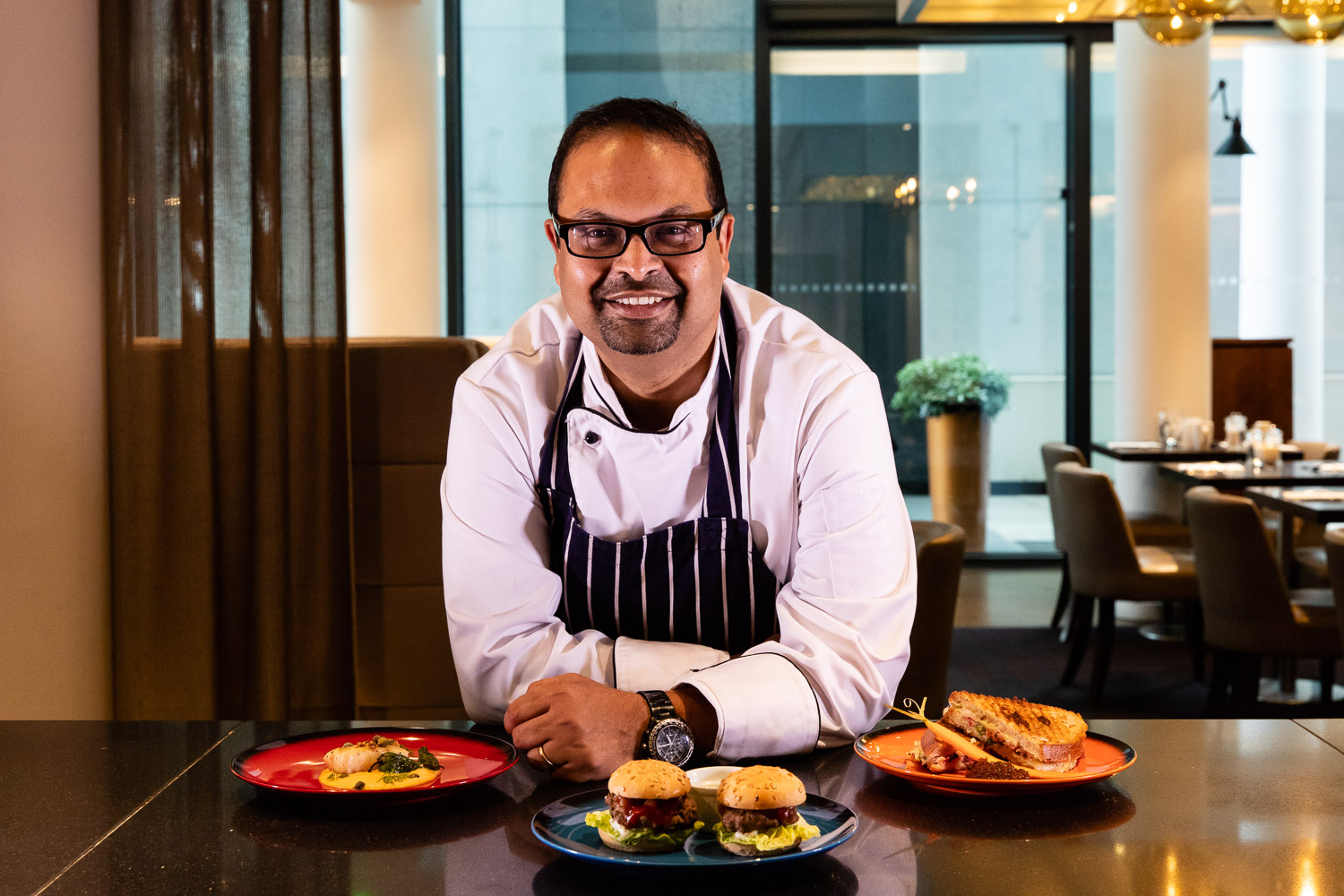 The DoubleTree by Hilton in Westminster has appointed Arup Dasgupta as the new Executive Chef, taking ownership of all food and beverage operations within the hotel. His priority in this position is the launch of Art St Kitchen, a recently revamped restaurant situated inside the hotel, which previously only served breakfast to hotel guests.
"I'm delighted to be joining the team and am very much looking forward to bringing my own creative twist to the new menu at Art St Kitchen, which is designed to reflect the cultural versatility of the city and the local area," said Chef Dasgupta about his new position.
Due to open to the public in July, the restaurant will offer a brand-new lunch and dinner menu and concept design. Chef Dasgupta will bring his comprehensive knowledge of modern European, Indian and French cuisine to create culinary dishes influenced by seasonality and cultural diversity from around the globe.
The new Art St Kitchen will be inviting diners to try a menu using traditional and familiar ingredients with a creative twist. For those on the move, the restaurant will also be offering an express service and a grab and go lunchtime menu, featuring dishes such as: Flamed mackerel, burnt cucumber, dill & capers; Salt beef & gherkin croquettes, parsley & mustard; Freekeh, roasted cauliflower, chickpeas, spinach, cranberries & tahini; and Beetroot & squash, chard, walnuts, nigella seeds & feta.
Chef Dasgupta is originally from Bokaro Steel City, India, but he received his hospitality and culinary Masters from Vatel, Nîmes in France and trained at the renowned Michelin Relais and Chateaux Le Vieux Castillon. Before joining the DoubleTree by Hilton, Westminster, Chef Dasgupta has held executive chef positions at the Marriott Bexleyheath Hotel, and executive head chef positions across the City at the Hilton Dartford Bridge, Thistle City Barbican Hotel and more recently The Lalit London.