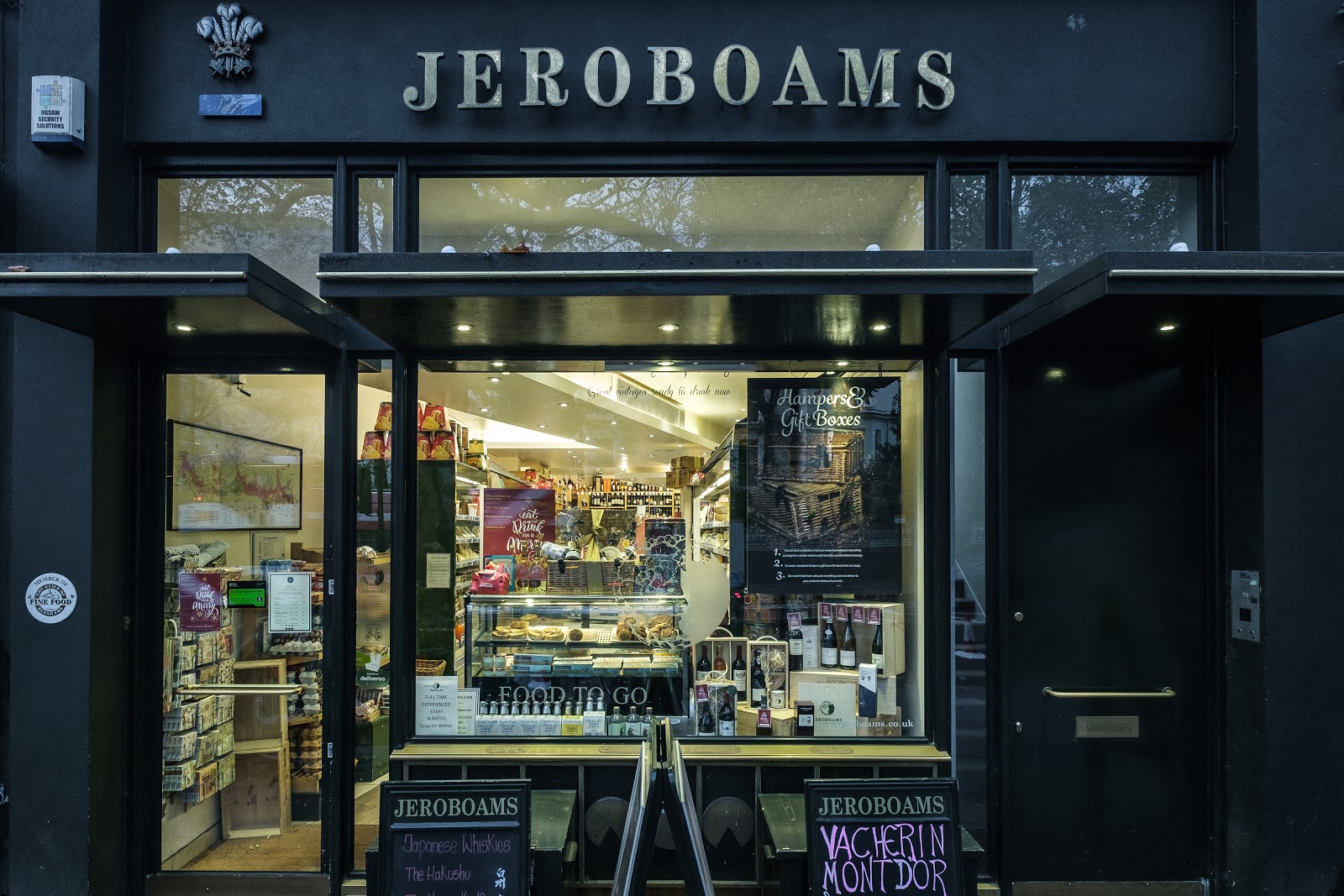 The popular wine merchant in Muswell Hill, Prohibition Wines, is the latest addition to Jeroboams' portfolio. This will be the eighth retail shop within the Jeroboams Group, which also includes Mr Christian's Delicatessen in Notting Hill.
Prohibition Wines saw the opportunity calling and decided to get in touch with Jeroboams, knowing that their independent business philosophy of working within their local communities would be the ideal successor for the shop at 34 Fortis Green Rd, London N10 3HN.
"One of the reasons we opened Prohibition Wines was because there was nowhere to buy decent wine in Muswell Hill," said Paul Shanley. "Having filled that void and now that we are moving on, we are delighted that the area will continue to have a high-quality independent wine shop. We are proud to be handing the reins over to Jeroboams, 'London's Local Wine Merchant'. Jeroboams, being very locally minded, will be keeping the Prohibition spirit alive and it's certainly where we will be buying our wine."
Jeroboams has seen growth on the high street, bucking the trend in the UK, and opened their seventh shop in High Street Kensington in May 2018.  The shop will continue as Prohibition Wines until Christmas, with the new team learning the ropes from Paul, and will open as Jeroboams from January 2019.
"Prohibition Wines has built a following and reputation in the area for quality wines, beers and spirits, and Paul and Louise have worked hard to ensure the shop is filled with quality, independent producers. We have a similar philosophy, and 95% of our wines are sourced directly from producers, most of which are family-owned, and we intend on working with Paul and Louise to ensure there is a smooth transition for their loyal customers. We will bring in our expertise and learning from our other seven shops, to add extra services such as local delivery, wine storage and valuation facilities. As with each of our ventures, we are committed to maintaining the values of the individual shops and their localities. We are extremely excited to extend north beyond our Hampstead site, into Muswell Hill," commented Hugh Sturges, managing director at Jeroboams.