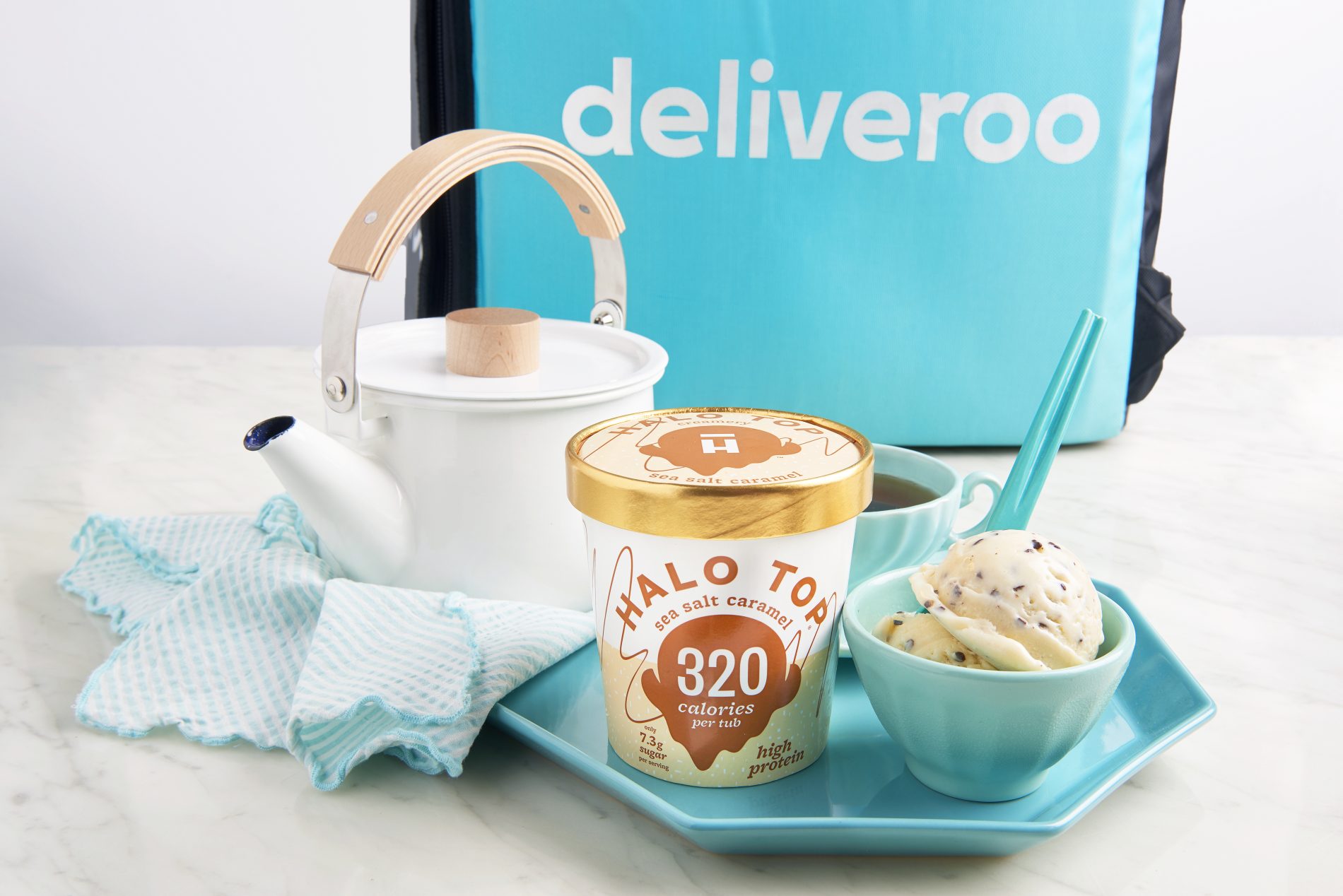 As the self-care trend continues to surge, #JOMO (the Joy of Missing Out) is quickly becoming the new #FOMO (fear of missing out), and people are ditching those cumbersome plans en masse. Even Deliveroo has seen an increasing trend of orders spiking over the winter, proving that Brits prefer a night in with their favourite food over braving the cold outside.
With the dreary weather making #JOMO even more enticing this January, Halo Top will launch Halo Top Drop to make those cozy moments at home even better by delivering 20,000 tubs of FREE ice cream straight to people's doorstep!
From 16 – 31 January, America's most talked about feel-good ice cream brand is partnering with Deliveroo to help people relax and reset by offering consumers based in London and Brighton free tubs of delicious Halo Top ice cream. Each order placed via Deliveroo Editions will include one free tub of Halo Top, while supplies last (up to 20,000 orders).
But the fun doesn't stop there. Halo Top and Deliveroo will also give out a further 5,000 tubs of ice cream to tired commuters on their way home! A thousand tubs a day will be handed out from 21st-25th Jan at either Euston or Clapham Junction stations from 6.00pm to brighten up people's evenings as they head home in the dark.
At only 280-360 calories per tub, consumers can feel good spooning into delicious ice cream, as they say yasss to #JOMO from the comfort of their homes. Customers will receive one of the seven-core flavours based on availability: Sea Salt Caramel, Mint Chip, Chocolate Flavoured, Vanilla Bean, Cinnamon Roll, Peanut Butter Cup and Chocolate Chip Cookie Dough.