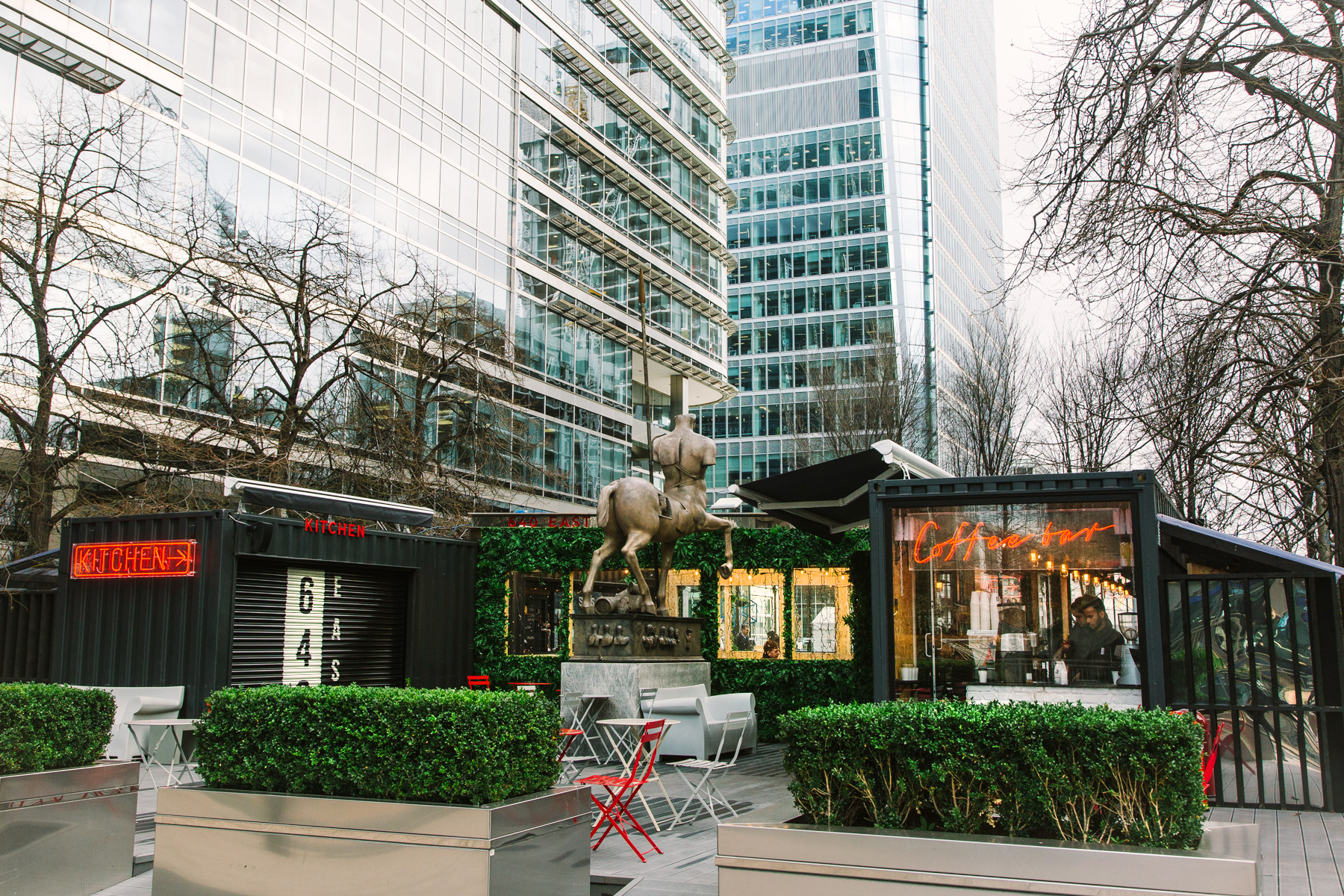 640 East, Canary Wharf's premium single origin coffee outlet is celebrating its birthday on May 2nd, and in doing so will be serving FREE Coffee and Beer all day. Whilst also hosting a series of informative and engaging Masterclasses for consumers to meet the team behind the brand and learn more about the unique brands they partner with including Caravan Coffee, Lagunitas IPA, Brixton Brewery and Oatly
 The masterclasses will start at 12pm and finish at 5pm. Be sure to pop along to sample some of the finest craft ales around at the craft beer corner or just touch up on your coffee art and skills with Caravan Coffee.  Larry the Land rover (640 East's famed mobile bar) will be serving complimentary Heineken 0.0 between 12pm – 3pm for those wanting a cool beer without the alcohol at lunchtime with the house DJ starting at 7am to ensure your day starts with a bang continuing throughout and late into the night.
The party then continues on at 640 East Bethnal Green housed in the iconic arches as it opens its doors on May 3rd to the public. For more details head to www.atthearches.co.uk.
640 East was the brainchild of Ross Blake an ex professional rugby player for Bath, Bristol & London Irish, Ross was introduced to the concept of using sea containers to create modular spaces for entertainment. He found the demand for inexpensive, yet visually creative spaces appealing and so founded Cntnr in April 2014 starting with one container in Canary Wharf that soon grew to four and the opening of the popular 640 East in the heart of Canary Wharf serving 1500 cups per day. Ross also has a 640 East in Hayes and has plans for more throughout London.
Ross said "the relationship with Canary Wharf management has been strong from day one they've trusted me and I've trusted them, I wanted to offer a unique space that was both visually stunning but practical in the summer when the whole of Canary Wharf is out enjoying the sunshine and we did just that so to say thank you to our loyal customers we're giving something back for our birthday and throwing a big party and everyones welcome"