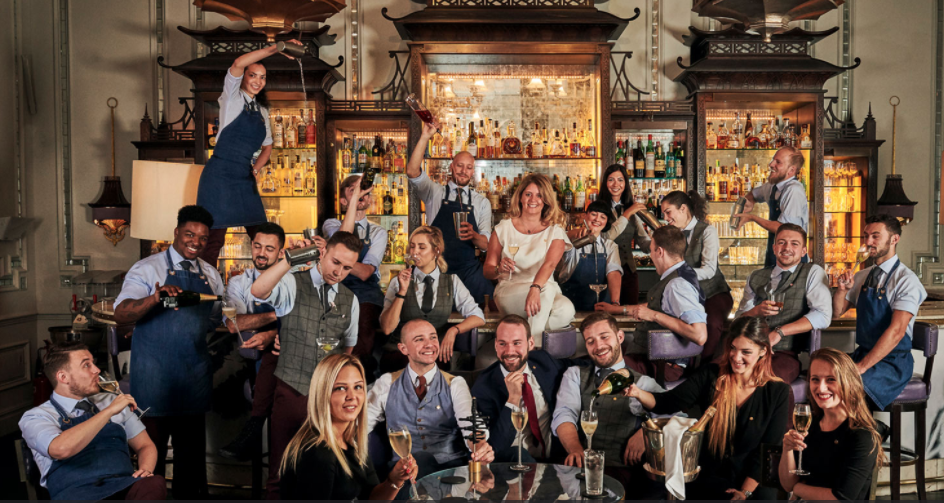 Launching this Autumn, London's modern cocktail bar, Artesian, will be inviting a host of friends from internationally renowned bars for a series of takeovers.  Together, Artesian and industry greats from across the world will create an exclusive list of seven cocktails, giving Londoners the chance to experience the flavours, skill and vision of bartenders at the top of their game. 
Always pushing the creative boundaries, The Langham's Artesian brings something new to the hotel bar scene with collaborations taking place on its home turf.  The Artesian team, led by Bar Manager, Anna Sebastian, has selected 15 bars all individually known for achieving the highest accolades within the industry and being internationally regarded as tastemakers. 
Partners will hail from as far as Shanghai to UK's own Sheffield, and the 15 bars will create an exclusive menu featuring five cocktails from their bar in addition to two cocktails from Artesian's team. With all eyes on London for the 10th anniversary of London Cocktail Week (4th-13th October), it is the perfect time for Artesian to showcase their global connections and passion for innovation.
"I'm really excited about this takeover series. These bars are iconic and venues that I personally admire, so it's an amazing opportunity for Artesian guests to experience something a bit different here in London for one night only. It's also the 10th anniversary of London Cocktail Week so what better way to mark the occasion than to invite the best of the best to showcase their skills here in London." ~ Anna Sebastian, Bar Manager at Artesian.
The takeover series begins with Andrew Ho and Philip Steiger of  Guangzhou's first speakeasy, Hope & Sesame (18th September). The pair will prepare five new cocktails that will sit aside two of Artesian's own, exclsively available for one night only, before the next bar moves in. Expect creations such as Public's Oysterman (Farmer's botanical organic gin, dry vermouth, lemongrass, coriander, tarragon) and Manhattan Bar's Strawberry Milk Highball (Balvenie DoubleWood 12yrs, strawberry infused Mancino Bianco, milk punch, lemon juice). Ho & Steiger will be followed by the likes of Manchester's Gethin Jones of Cottonopolis; Shanghai's legendary Shingo Gokan; Vasilis Kyritsis & Alex Simonides of Athens's The Clumsies; plus many more.
Cocktails will be priced at £14 which will include a £1 donation to charity, Healthy Hospo – a charity that works to build a healthier, happier, more sustainable hospitality industry tackling mental health and wellness through online education and workshops. Bookings are encouraged and can be made via the Artesian's website.