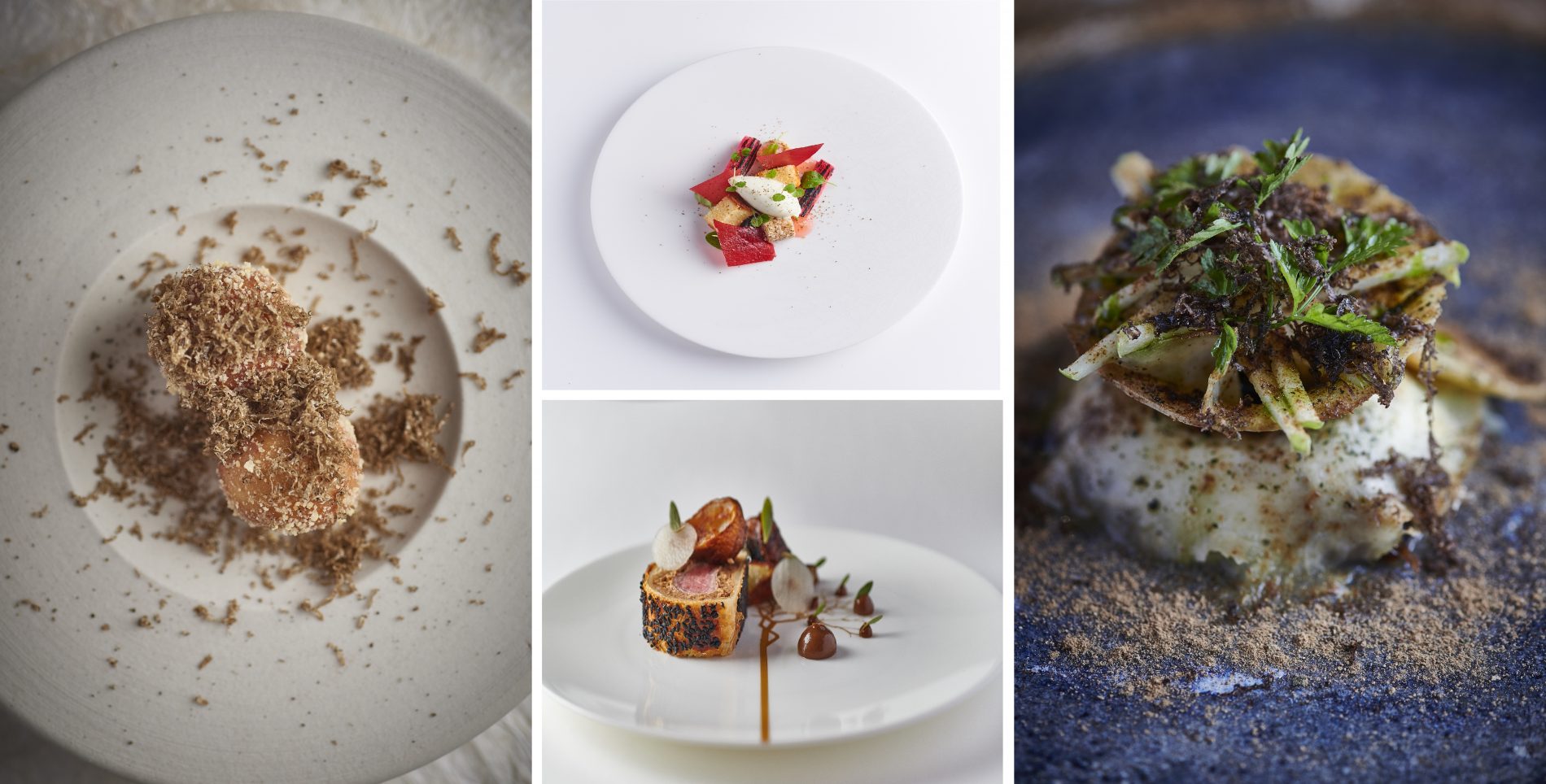 This Valentine's Day, whether you're looking to impress that special someone with an unforgettable romantic dinner, or you'd like to avoid the romance at all costs and party with your friends, Adam Handling's Frog Restaurants have got it covered.
On Thursday 14th February, Frog by Adam Handling and The Frog Hoxton will be showcasing three different one-off tasting menus for those wanting to celebrate in style.
Providing a sexy setting with its stylish and contemporary décor, guests dining at the flagship restaurant, Frog by Adam Handling in Covent Garden, can enjoy a sophisticated Valentine's evening. Wow your loved one with the one-off spectacular 8-course tasting menu priced at £110pp which includes the desirable dishes of 'Fresh oysters', 'Mushroom agnolotti, bone marrow, black garlic' and 'Rhubarb, juniper, crème fraiche'.
For an evening of non-romantic revelry, Frog by Adam Handling's private dining room, The Library, provides an unforgettable Anti-Valentine's evening. Situated underneath the flagship restaurant, singles and friends can enjoy an indulgent six-course tasting menu alongside a shot of tequila priced at £70pp. Highlights include 'Cod, smoked eel, brown shrimp, kohlrabi' and 'Lamb Wellington, carrot, mint'.
Over in East London at The Frog Hoxton, critically-acclaimed chef Adam Handling and his team have curated a unique tasting menu to charm the socks off any date. In its relaxed and casual setting, fall in love with dishes such as, 'Oyster, green tabasco', 'Mussel & pumpkin curry, monk's beard, scallop' and 'Pork, black pudding, cabbage, apple'.  To finish, guests can opt from three outstanding desserts – 'Caramelised white chocolate, buckwheat, apple', 'Chocolate tofu, coconut, lime' and 'Blood orange, lemon balm, oats'.  The Valentine's Day tasting menu at The Frog Hoxton is £65pp.
If you're still left yearning for more, why not continue the loved-up evening downstairs at the stylish subterranean cocktail bar, Iron Stag? Here, guests can choose from an array of outstanding cocktails including the passionate French 69, as well as delectable snacks of 'Beer crisps with smoked cod roe' and the legendary 'Cheese doughnuts'.