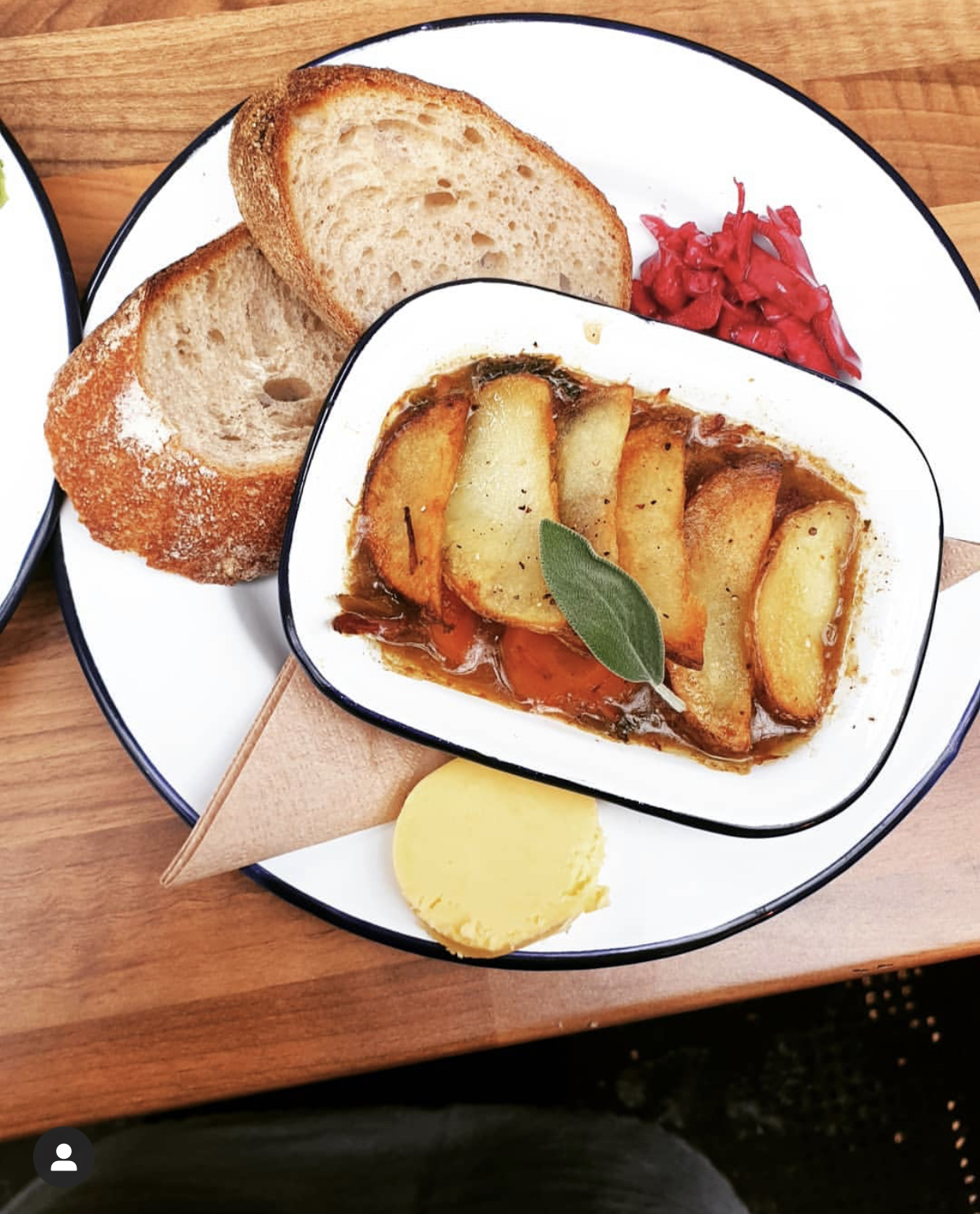 Trinity Kitchen has welcomed brand new vendors Let's Go Dogs, Kara's Kitchen, CrockPot Passion to its line-up – along with returning favourites BangWok and Nelly's Barn Ltd – just in time for the festive season.
Taking residency for the next eight weeks, the latest arrivals will serve up unique dishes to fuel busy shoppers and partygoers in the lead up to Christmas, alongside Trinity Kitchen's two new 16-foot shuffleboard tables from SHUFL and the self-serve beer wall from Beer Hawk.
Let's Go Dogs will serve traditional German Bratwursts with a range of delicious toppings. For those looking for a pre-Christmas treat, the Bratwursts can be wrapped in bacon to create the ultimate pig in a blanket.
Meanwhile, Kara's Kitchen offers the best paella with toppings including chorizo, chicken thigh, or king prawns with squid, as well as vegetarian and vegan options. Alternatively, go for a wrap with sobrassada topped with paella rice, homemade scotch bonnet bravas sauce, aioli and pea shoots.
CrockPot Passion specialises in comforting slow-cooked food using fresh, seasonal produce. Visitors to Trinity Kitchen can indulge in a succulent lamb hot-pot, winter fish casserole and stuffed butternut squash, washing it down with a homemade pressed apple juice.
Back by popular demand, Nelly's Barn has swapped their West Country farm for another stint in Leeds, serving up dry-aged, locally-sourced burgers. Hungry customers can tuck into their signature 'Streaky Blinder' bacon cheeseburger with 28 day, dry-aged beef and the finest melt-in-the-mouth bacon and mature cheddar cheese.
Also returning to Trinity Kitchen is BangWok, offering shoppers a range of sweet, sour and spicy authentic Thai dishes, such as sriracha fried rice which comes fully loaded and topped with grilled meats.
Danielle Harris, Marketing Manager at Trinity Leeds, said: "We are very excited to welcome this latest round of street food vendors for the festive season. The run-up to Christmas can be a busy time for everyone, and with an exciting new line-up at Trinity Kitchen, there's plenty of choice for those who want a break from their Christmas shopping or partygoers looking for a place to refuel."
With a concept that is completely unique to Trinity Leeds, Trinity Kitchen rotates several new food retailers every few weeks, offering visitors a vibrant mix of restaurants, bars and street food vans.
The new arrivals will be at Trinity Kitchen trading alongside permanent outlets Chicago Rib Shack, Pho, Rola Wala, Tortilla, Doner Shack, Absurd Bird, Beer Hawk, Pizzaluxe and two SHUFL tables.