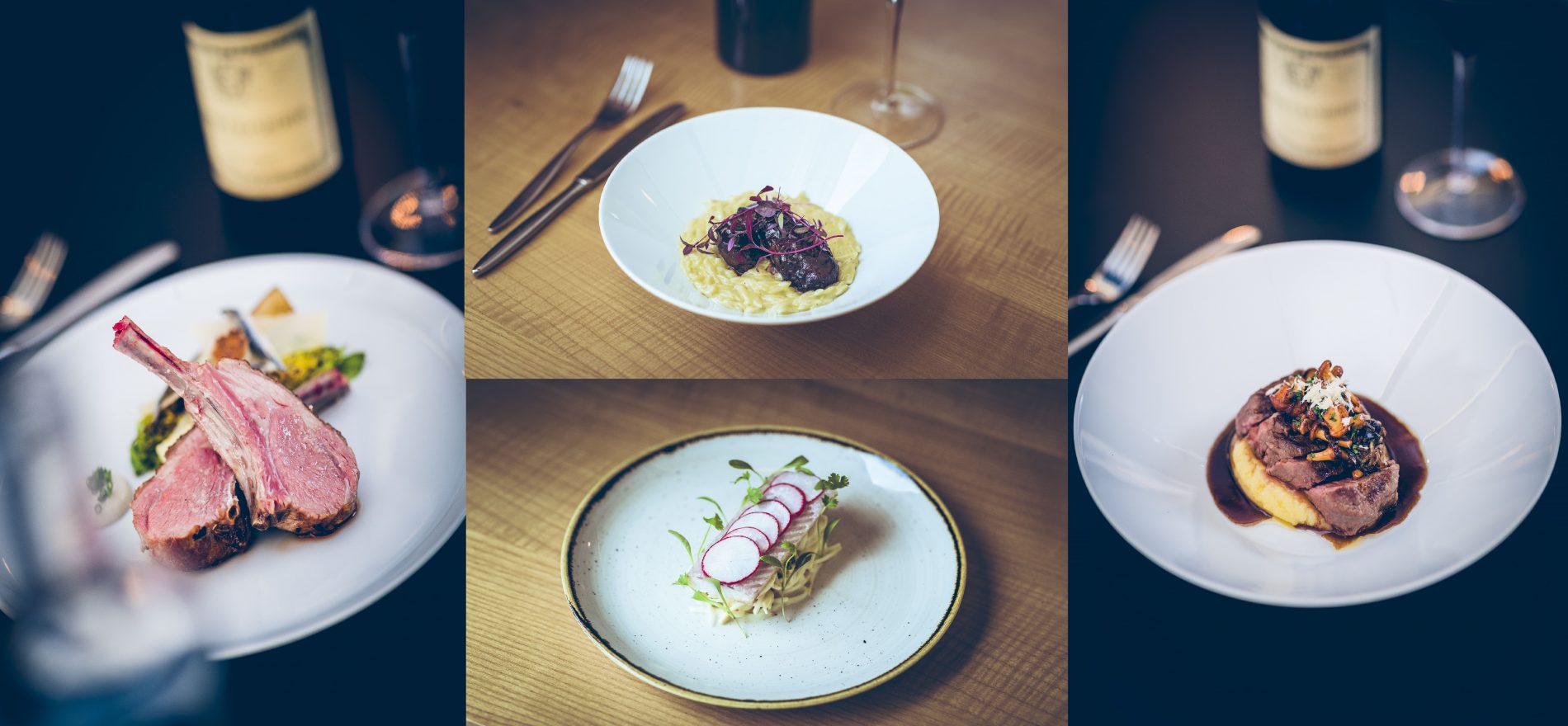 A new autumn and winter menu has been revealed by Matt Healy x The Foundry just in time for the cold months knocking on our doors.
Included in the new menu are brand new dishes such as roasted partridge with bread sauce and game chips; dry-aged rack of lamb with warm Caesar salad; beef fillet with horseradish potato, shallots and mushrooms; braised pig cheek with orzo pasta and crispy skin; and truffle mac and cheese with nduja. The menu also comes with meat-free options, such as sweet onion risotto with aged Parmesan, a homemade crumpet with roasted sweet corn butter and quail's egg, and spiced sweet potatoes with pomegranate, spinach and yogurt.
"We're constantly adapting our offering – this is our third incarnation of the menu since opening earlier this year. We've had such positive feedback and support so far, but it's important to keep pushing the boundaries and evolving. Our latest menu offers hearty dishes full of flavour – perfect winter warmers for the colder months," commented Matt Healy, owner and head chef.
Matt Healy was runner-up in Masterchef: The Professionals in 2016 and now he is the owner of his first restaurant. The Foundry Wine Bar and Restaurant, part of the award-winning Round Foundry estate of refurbished industrial buildings that provide offices mainly for the creative industries, has steadily built a great reputation in Leeds for its British cooking. Matt has put his own stamp on the restaurant with a new name, menu, and design for the interior and exterior.
Matt has his own team of chefs and staff, led by Iain Silver, who has previously been General Manager at Pintura and Blackhouse. When asked if it will be 'fine-dining', Healy was quick to dismiss the term as it puts people off trying new places. But he will be doing British food, lunches, brunches and be using seasonal produce to create simple dishes that might only have five ingredients at most.