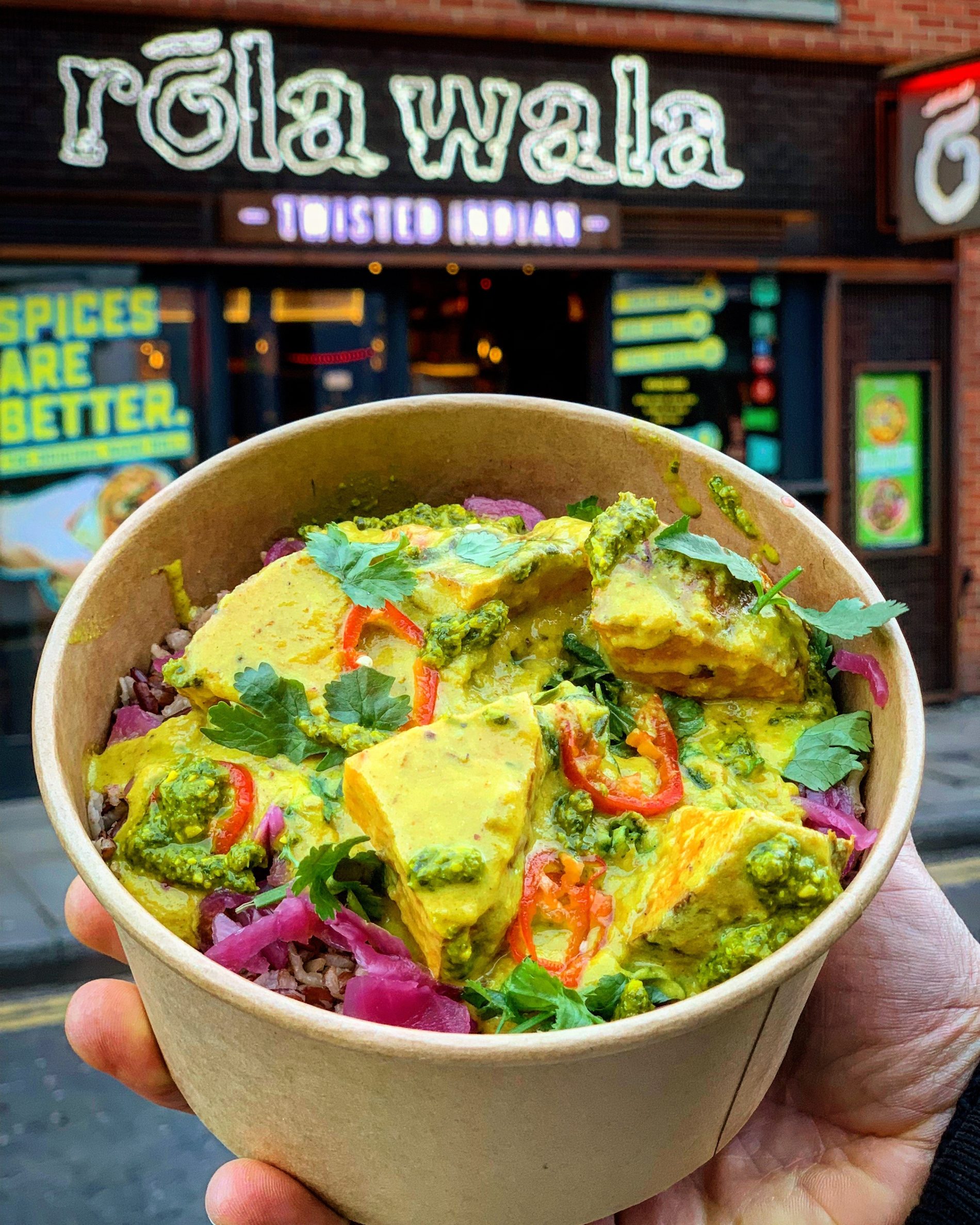 Shoppers in Leeds have helped provide over 650,000 meals to children in poverty with Rola Wala and the One Feeds Two Foundation, which donates a meal to hungry schoolchildren around the world for every meal sold.
The fast food vendor at Trinity Kitchen is one of the founding food partners of the cause, and to celebrate reaching the impressive milestone, diners can win a Rola Wala lunch for up to 10 colleagues. Details are available at www.rolawala.com/feedanuary.
The popular #KarmaKorma is also returning for January, offering a healthy, vegan-friendly, sweet potato version of the curry house classic, which is free from nuts, dairy, heavy oil and sugar.
Mark Wright, Rola Wala Founder, said: "The success of the One Feeds Two Foundation has been incredible. We want to say a big thank you to all our supporters and customers in Leeds, which is why we've decided to bring back the popular 'Feedanuary' campaign to win a meal for up to 10 colleagues at Rola Wala."
He added: "Every time someone has a meal with us, they are directly helping schoolchildren living in one of the world's poorest communities. The campaign is so important, as it aims to tackle global child hunger, encourage attendance at school and improve concentration and all-round health."
Danielle Harris, Marketing Manager at Trinity Leeds, said: "The One Feeds Two Foundation is fantastic and it's great to see a Trinity Kitchen vendor – and our loyal Leeds shoppers – show support for such a worthwhile cause."