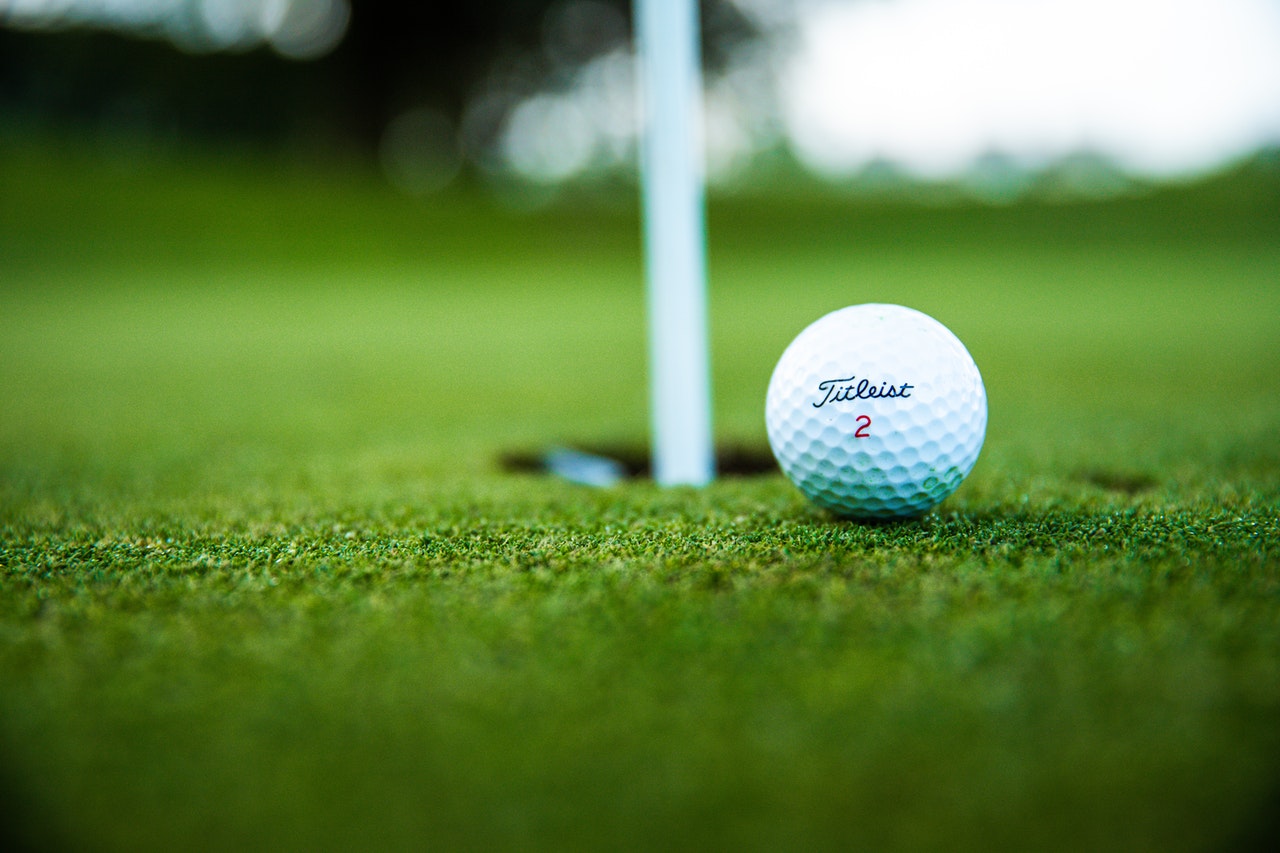 Gone are the days where you have to haul your golf equipment around the course in a carry bag, fixed firmly on your back or one shoulder…
Many golfers today have caddies who willingly carry their golf bag from one hole to the next – and offer insightful advice and moral support for when they need it most. Whilst others opt for an electric golf trolley and reduce the risk of injury for both themselves and designated carriers (if they have the luxury).
In today's article, we're going to be looking closely at electric golf trolleys. So, read on to find out what they are, how long they've been around for and why you should consider swapping your old stand bag for one.
History of electric golf trolleys
Electric golf trolleys have long been a staple in the golfing world but were once considered a niche product that only tour professionals could afford. But where did the idea originate?
It's believed that American, JK Wadley, took inspiration from elderly people in Los Angeles who were using motorised carts to do their shopping. These highly sought-after trolleys were later introduced in the UK by Joe Catford who established the well-known company, PowaKaddy, in 1983.
Today, the market for electric golf trolleys is vast, and these handy pieces of equipment are used all over the world, by players of all ages and experience levels.
How do electric golf trolleys work?
The great thing about all golf trollies is that you needn't worry about sticking to the bare essentials in a bid to free up weight.
Unlike manual trollies that really take the weight off your shoulders and can be pushed or pulled by hand, electric golf trolleys are battery-operated and have a lead-acid or lithium-ion battery as standard. These can drive the trolley forward with minimal effort from you, meaning all you need to do is steer it in the right direction.
The electrical assistance does the majority of the hard work for you, allowing you to preserve your energy for the round. And something you might not know about this type of golf trolley is that you can use most without power input. This is what's referred to as the 'freewheel mode'.
What are the benefits of using an electric golf trolley?
Arguably the best thing about golf trollies is that they take the strain off your back, shoulders and knees which, in turn, allows you to continue playing for longer. If you're someone who often struggles from chronic back pain or osteoarthritis, it's certainly worth the investment and will save you from discomfort.
Every golfer wants to end the round on a high, right? And the more energy you have in the tank, the better you will play. Using an electric golf trolley can help to reduce muscular fatigue – especially ideal if you're finding a round of golf to be even more tiring than usual.
If you're carrying your golf bag, you may think twice about taking refreshments as this will only give you more weight to bear. However, there's a good chance that you'll be out on the links for a few hours – swinging your clubs and walking the course. You're inevitably going to need a drink (and a quick snack) at some point! An electric golf trolley allows you to take more with you, and the best thing is you won't have to lift, push or pull it.
Golf trollies are incredibly easy to set-up and operate. Ok, admittedly, you will need to get into the habit of charging up the battery, but lithium batteries last a very long time and charge up fast!
How much do electric golf trolleys cost?
The cost of electric golf trolleys depends on several factors, including the number of gadgets and technological features.
As a general rule of thumb, the more features a trolley has, the more you will pay. However, you get the luxury of being able to do more whilst out on the golf course. For example, some come with umbrella holders, allowing you to shelter both yourself and your golf bag from the rain. Others come with GPS, a widescreen full-colour display and over 40,000 courses pre-loaded.
Though it depends on the make and model, prices typically start from £549 and range right the way up to thousands of pounds! For the most competitively priced electric golf trolleys, visit Clarkes' Golf Centre.
How to choose the best electric golf trolley
With an extensive range of leading manufacturing brands to choose from, including Motocaddy and PowaKaddy, you'll be spoilt for choice when choosing a golf trolley. Add to this that there is something for all price points and you'll find it even more difficult to decide on the best golf trolley for your needs.
Here we look at just a few important factors to consider before you make a purchase:
Budget – can you afford a model worth £799 with a host of cutting-edge features? Or are you looking for something with a slightly smaller price tag? If so, there are plenty of options to choose from, including cheaper models which are great value but don't come with all the same mod-cons.
Storage space – the last thing you want to do is buy a golf trolley that doesn't fit neatly in the boot of your car. Whilst push trolleys tend to fold down smallest, electric trolleys are surprisingly compact, despite having a battery. They also take up minimal space in the home for days that you're not playing golf.
Terrain – if you're planning to play on undulating terrain, an electric trolley is a must-have and will take the strain off your body. Do your research though as some models have a parking brake which allows you to secure the trolley whilst you take your shot on hilly courses. Another great feature to look out for is Downhill Control (DHC) as it ensures the trolley keeps a constant speed when travelling on steep slopes.
These are just a few things to consider when shopping for electric golf trolleys and we've simply scratched the surface.