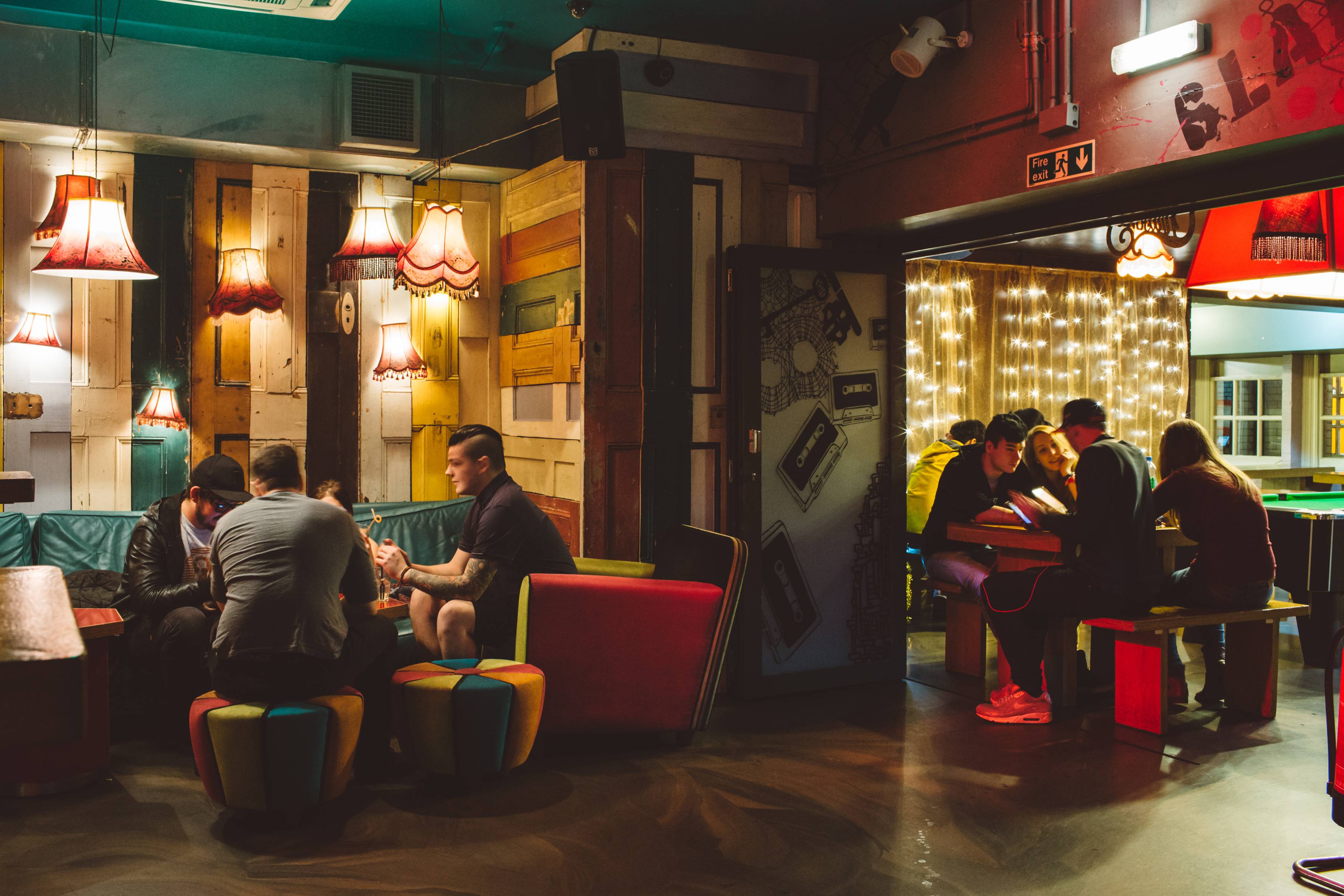 With its two London hostels, Clink78 and Clink262, just a backpack's throw away from both London King's Cross and St Pancras International railway station, as well as the tube, it is ideal for those looking for a short stay in the capital.
Clink caters for the short-stay holiday-maker, offering a variety of rooms from en-suite private rooms for the more reserved and the one-off prison cell experience, right the way through to 16-bed mixed dorms. Geared towards the lucrative backpacking market from the start, Clink has invigorated the hostel experience, swapping mediocrity for actually rather striking accommodation. As its namesake suggests, the interior is based on a prison, an ode to its Clink78's past as Clerkenwell Magistrate's Court. Unlike its muse, however, the accommodation proves rather homely and, with tongue firmly in-cheek, comprises iconically-named communal areas: an internet lounge, laundry and ironing facilities, a games room, dining area and its own on-site bar. These are key design features which promote interaction between sightseers and delay the sensation of being swallowed up, a feeling all too familiar to the London tourist. More than just a place to lay your head, Clink's hostels deliver a memorable twist on cheap-rate accommodation and, complete with complimentary breakfast, it's proving a hit with international travellers.
A lesson in doing things right, the Clink franchise has accommodated changes in the tourist market and continues to enhance its services according to consumer needs. "Dos en-suite rooms, por favour," is thankfully a thing of the past with Clink employing staff of various nationalities, therefore fluent in several different languages. Moreover, just last year, both Clink78 and Clink262 began accepting bitcoin and litecoin (two forms of digital currency) as standard in the payment of accommodation, making the journey and stay that much easier for backpacking tourists.
Earlier this year, it was predicated that London, as the most visited capital city, would welcome just shy of 20 million foreign tourists this year, a large proportion of which will be making the journey in the July-August period. Pitching a bespoke and sociable experience, Clink sure looks set to be busy in the coming months.