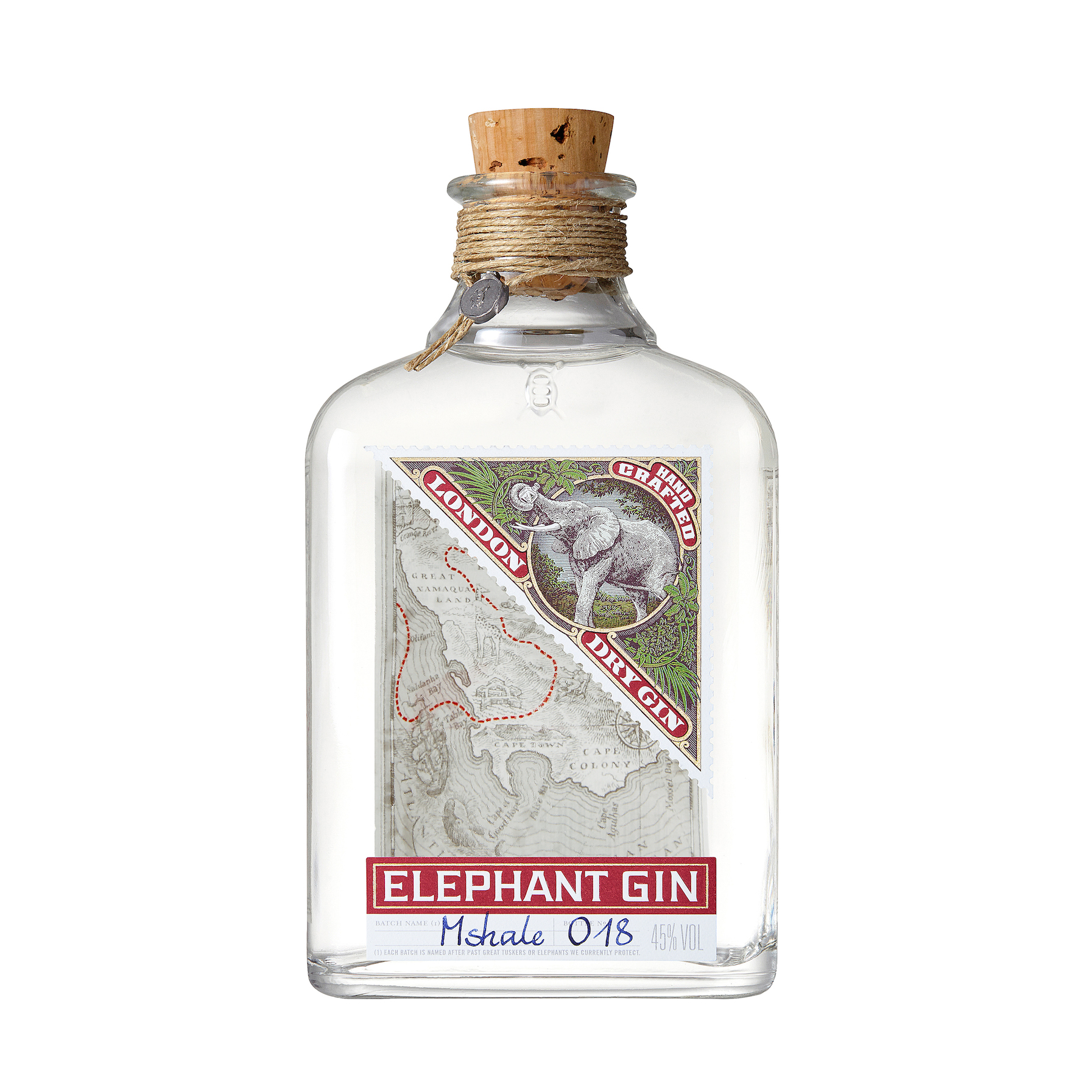 Elephant Gin founders, Tessa and Robin Gerlach, were inspired to create their range of premium gins following their adventures in Africa. They strongly believe that this generation has a responsibility to protect the future of African wildlife. In 2013, they developed the multi award-winning Elephant London Dry Gin (45%) that uses rare African botanicals and focuses on resolutely artisan production methods. Since December 2015, the company has complemented its portfolio with an aromatic Elephant Sloe Gin (35%) and in March 2017 introduced a full-bodied Elephant Strength Gin (57%).
Elephant Gin gives back to what inspired the gin from the outset: elephants. Every year more than 35,000 elephants are killed because of uncontrolled ivory poaching; that's one every 15 minutes. Elephant Gin contributes 15% of bottle proceeds to African elephant foundations in an effort to support the preservation of African wildlife and help ensure future generations will be able to explore these magnificent landscapes. 2019 sees Elephant Gin announce in excess of 500,000 Euros raised for the protection of African elephants from the sale of Elephant Gin and the brand's special events.

For each full-sized bottle sold, 15% of profits are donated to Big Life Foundation and Space for Elephants; while with each miniature bottle, Elephant Gin contributes 15% of profits to Sheldrick Wildlife Trust. All of these organisations are devoted to the conservation of the African elephant and devotees of the brand and animal lovers are able to track the progress made as funds are raised.
With Space For Elephants Foundation, Elephant Gin have recently funded and opened an education centre focused on elephants, The Wildlife Spirit, located in the Pongolapoort Nature Reserve in KwaZulu-Natal, South Africa. First proclaimed in 1894, it is the second oldest reserve in the world and the oldest in South Africa. It's home to an impressive collection of wildlife and vegetation. In addition to the two breeding herds of African elephant, there are also hyenas, buffalos, rhinos, leopards, zebras, wildebeests, giraffes, and impalas. The aim of the program is to teach locals as well as tourists about the threats elephants face today, the important ecological role of elephants, and the demand for conservation.