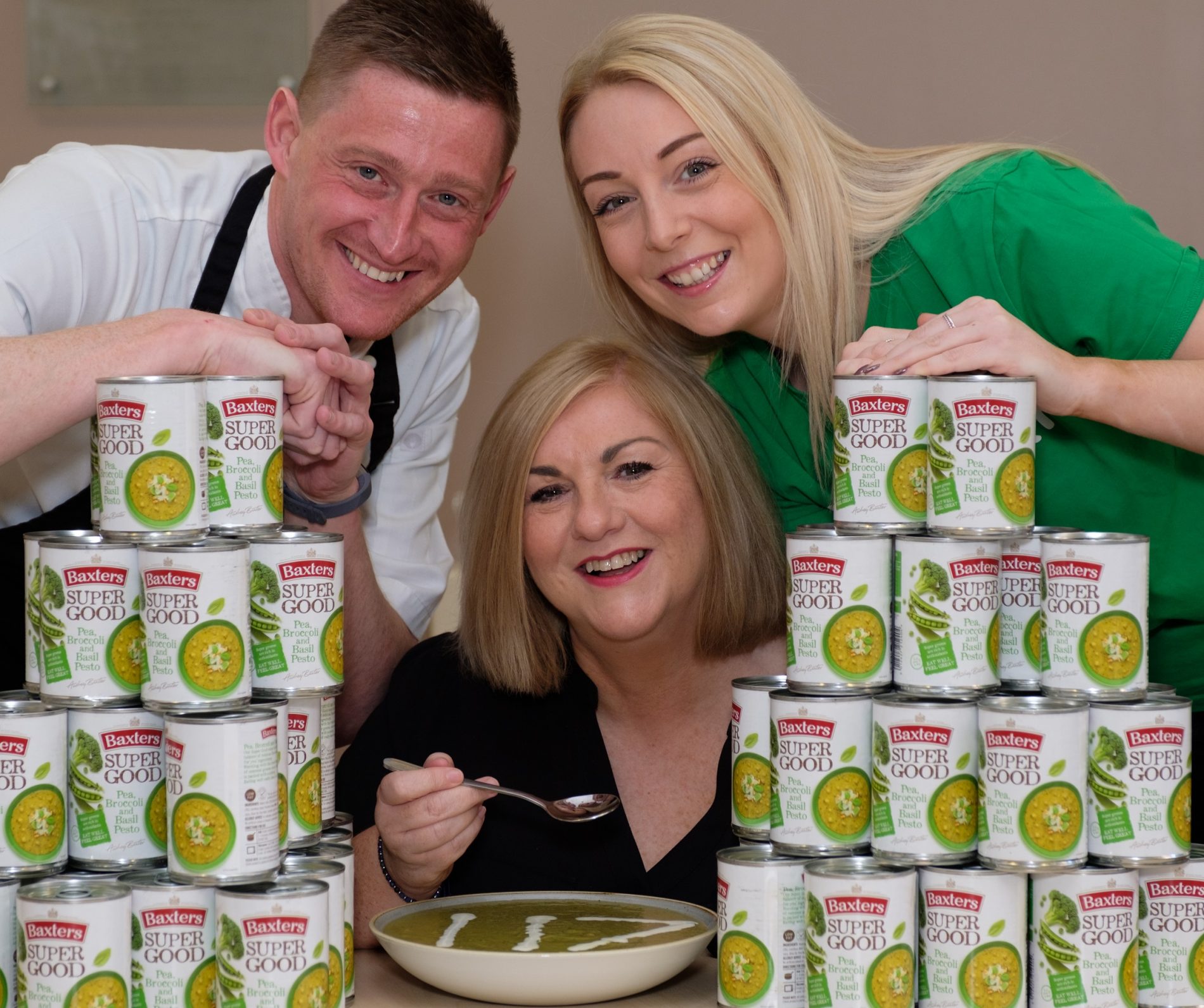 Much loved UK food group Baxters has raised £117,000 for Macmillan Cancer Support, helping support 350 people living with cancer.
The sum raised through soup sales and staff fundraising efforts surpassed the £100k target set for its 150th anniversary year and will now fund one Macmillan nurse for 25 months.
Staff at Baxters' sites across the UK coordinated a range of fundraising activities, from daredevil sky dives and bungee jumps to exciting raffles and race night events to help generate vital funds for the charity; while a limited edition on-pack promotion saw a proportion of sales from its Favourites soups donated to Macmillan.
Furthering their support, Darren Sivewright, Baxters' Chief Innovation Chef, dropped off tins of scrumptious soup and celebratory scones made using Baxters' signature jam for staff at Macmillan's Information and Support centre at the Western General in Edinburgh. Here patients, families and carers can access expert information about treatment, practical advice and support around living with a cancer diagnosis and signposting onto other services such as benefits advice.
By 2020, almost one in two people will get cancer at some point in their lives, which is why Baxters Food Group and Macmillan Cancer Support worked together throughout 2018 to raise the much needed funds.
"We wanted to partner with a charity that our staff, customers and consumers would feel passionate about supporting and Macmillan Cancer Support was the ideal fit thanks to the incredible work they are doing all over the UK. The whole team here at Baxters really got behind our fundraising efforts and played their part, with each site smashing their targets. We're proud that the total we raised will go towards enabling Macmillan to continue to provide invaluable specialist care and support to those living with cancer," commented Audrey Baxter, Executive Chairman at Baxters.