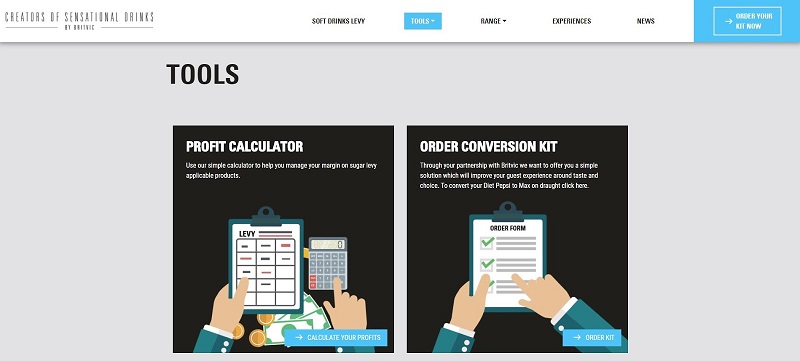 Britvic, the largest supplier of branded still soft drinks in the UK, has launched its new trade website, www.sensationaldrinks.com, which will help foodservice and leisure operators to get ready for the arrival of the soft drinks levy on the 6th of April and give them the right tools to maximise their soft drinks sales.
The online platform will be a place of support and advice for those looking to understand the financial impact that the Soft Drinks Industry Levy will have. They will also be able to order dispense conversion kits that will help them make changes to their range to offset the effects of the levy, by optimising their sugar free offer.
However, Britvic wants to expand the Sensational Drinks platform's use and offer content that is beyond the levy issue, including wider information about the category, its brands, and the opportunities available to foodservice and leisure operators.
"With April just around the corner, our primary focus is to ensure that operators have all the information and support that they need to select the right stock for their customers and turn the levy into an opportunity in their outlets," commented Russell Goldman, Director of Leisure. "Looking ahead, the website will evolve to offer operators essential category information and advice on one easy-to-access platform, enabling them to take full advantage of the incredible sales available through serving sensational soft drinks to their customers," he added.
Britvic is an industry leader, so it is in the right position to help other foodservice and leisure operators prepare their outlets for the levy, considering the company's long term reformulation programme. By the time the levy arrives, 94% of Britvic's own brand portfolio in Great Britain and 72% of the full portfolio will be below or exempt from the levy.