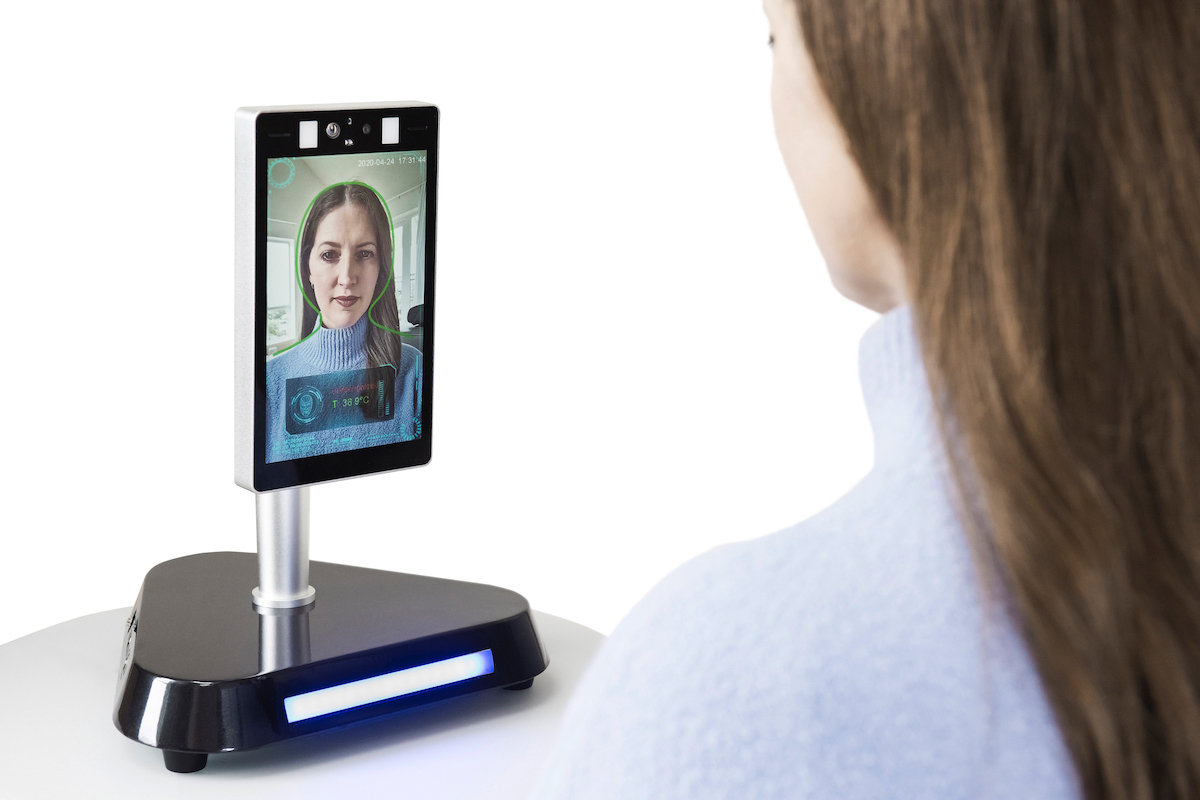 Therma-i, a contactless temperature screening solution that accurately screens temperature to a 0.3 degree in less than 3 seconds and can even detect if a face mask is worn has been introduced in the UK by SPSC (UK) Ltd, a Lincoln-based company specialising in health and safety technology in the leisure sector.
As the country embarks on the slow road to recovery from Covid-19, and new face mask regulations come into effect on July 24th, businesses across Lincoln and the UK are adapting to support the nation's return to normal life. Innovations like Therma-i aim to help business owners keep their establishments and patrons safe, alerting potential customers if they have a temperature or are not wearing a mask.
An attractive desktop mounted, low cost contactless hands-free instant temperature measurement system, Therma-i uses thermal imaging technology to measure a person's head for temperature. If found to be above 38 degrees Therma-i will produce an alarm. The whole process takes seconds to complete and requires no participation from a staff member.
It also works to ease potentially uncomfortable confrontations between shop employees and patrons who may not agree with new mask regulations. It detects whether a mask is being worn or not, and will politely request the person wears a mask.
SPSC had already done extensive research into Thermal Imaging and was well-positioned to apply it to a new use. On the surface, Therma-i appears to be a tablet with a camera but the discreet device packs a punch.
While the company is well established within the Leisure and Aquatic sector, all projects screeched to a halt. Despite the challenges of the lockdown, the team at SPSC rose to the challenge and Therma-I emerged.
SPSC (UK) Ltd., have a long-standing reputation for developing and distributing innovative safety solutions and has taken its 20 years of experience within safety technology and adapted to support the return of British businesses and public organisations.