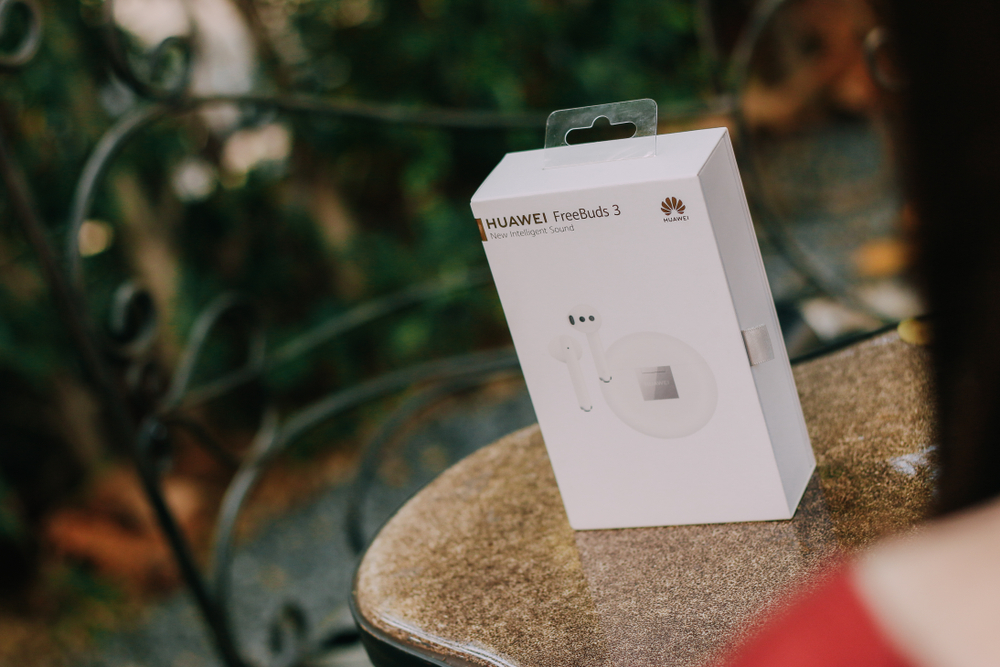 Every few months, a new pair of fully wireless headphones are promoted as the Android version of Apple's AirPods. They aren't, though. After displaying initial promise, most of these technologies disappear. And now we have a new competitor in the Huawei Freebuds 3, which, on paper, appears to have a ton of potential. According to the manufacturer, it's the world's first open-fit true wireless earbuds with active noise cancellation.
The Huawei Freebuds 3 have been released and will compete with the Samsung Galaxy Buds+, Jabra Elite 75t, and, of course, the Apple AirPods.
If lockdown has done anything, it has probably made people realise the value of a decent pair of really wireless earphones or the comfort that they provide. People are making more video calls than ever before, and there is simply no escape from audio gadgets anymore. So, can the Huawei Freebuds 3 fill that hole and be a viable option? Let's find out.
Design
The design is sure to spark controversy among tech fans in the coming weeks. Some may argue that it is inspired by pre-existing products, while others may disagree. Everything is OK in our opinion as long as it is not bulky and fits well. The Huawei Freebuds 3 have an open-fit style with a stem that sticks out of the ear.
Other earbuds released recently have unnecessary fat on them, which Huawei has fortunately avoided. This makes the Freebuds 3 light at 4.5 grams, making them easy to carry about even when not in use. I had these plugged in at times but forgot about them while performing the usual duties.
The earphones are available in three colours: white, black, and red. It has a shiny texture, making it a smudge magnet. The charging case is finished similarly, with Huawei branding on top.
Sound and Performance
It's simple to connect the Huawei Freebuds 3 to your smartphone. To enable the pairing mode, open the case and press the button on the right side for a few seconds. Once connected, the buds will automatically connect to the device.
To get the most out of the earbuds, you must first download the Huawei AI Life app. The app gives you access to advanced features, but you can still use them without it.
You'll admire the app's easy user interface, which takes you through many features. This is also where you may adjust the active noise cancelling based on the environment.
The earbuds include 14mm dynamic drivers and are powered by the Kirin A1 chip and Bluetooth 5.1. This is one of the bigger and better drivers that offers higher audio output for those who are unaware. You can listen to a wide range of music on these, and they manage to find a balance between bass and vocals.
Battery
One of the most impressive qualities of the Huawei Freebuds 3 is its battery. A single charge provides 4.5 hours of playback, with the charging case providing an extra 20 hours of playback. So, if you're travelling, it's unlikely that you'll need to charge the buds along the way. Another significant benefit is the inclusion of a Type-C USB charging case.
Huawei Freebuds 3 review: Final Verdict
So we've arrived at the essential point. Most companies have made the error of producing completely wireless earphones like the Apple AirPods without paying attention to other gadget features. Huawei alters that by providing a premium-looking pair of earbuds with good quality, outstanding ANC, and longer battery life. The Freebuds 3 are priced competitively and could be the set of genuinely wireless earphones that Android users have waited for.