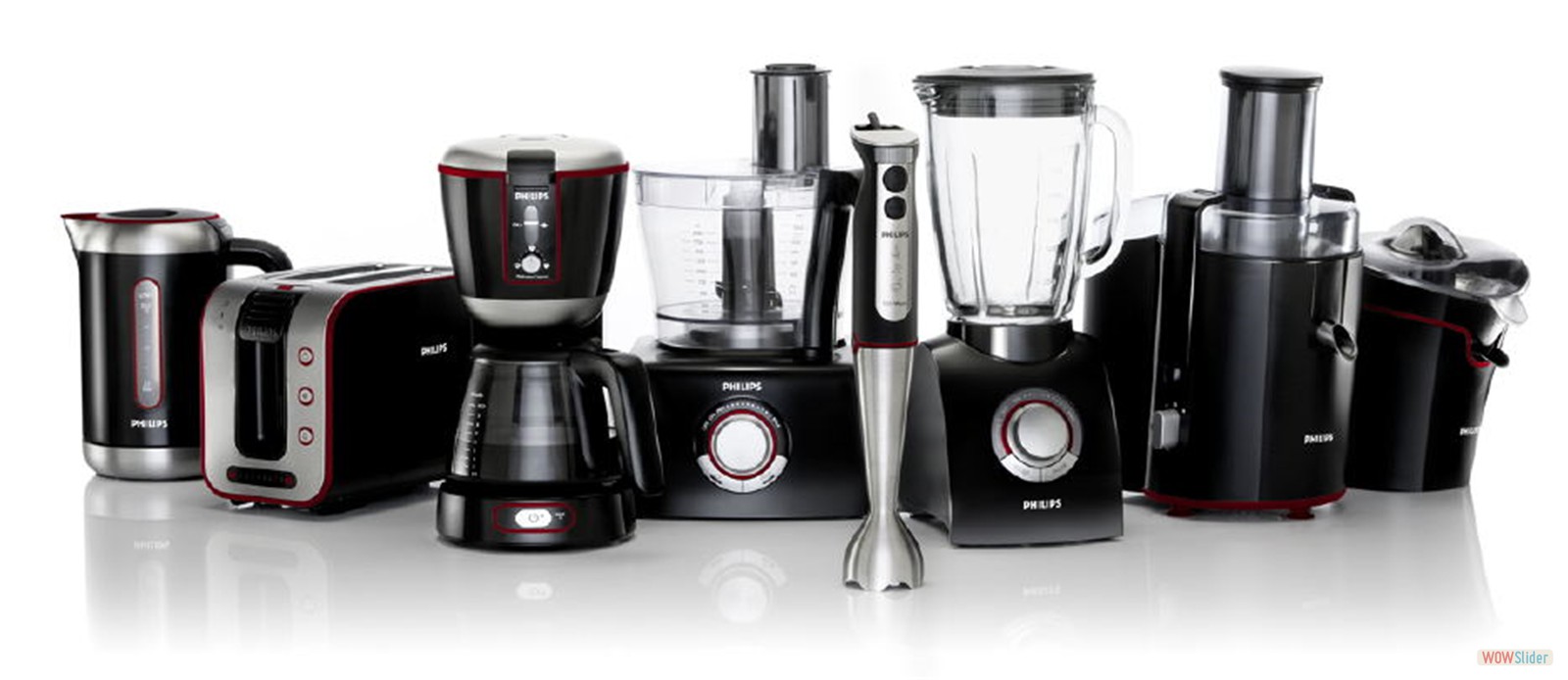 We are a nation of kitchen gadget lovers, indeed, new research from Mintel finds sales of small kitchen appliances booming as Britain's households are estimated to have chopped, whisked and blended their way through a record breaking £897 million worth of the very latest electrical kitchen gadgets in 2015.
Indeed, the market for small kitchen appliances is thriving, with sales of appliances such as kettles, blenders and juicers shooting up an electric 41% in the past 5 years rising from £635 million in 2011. In the last year alone, sales of these gadgets have continued to boom as Britain's cooks look to impress and entertain friends and visitors with the very latest must-have gadgets, indeed Mintel forecast sales to reach £976 million in 2016.
Today, our passion for cooking is heating up the market, as two in five (41%) Brits say they cook from scratch most days, allowing them to control levels of ingredients such as salt, fat and sugar. But proving that it's not just the power of the appliance that matters, 30% of those who've bought kitchen appliances in the year to September 2015 say they looked for a modern look when purchasing, and 29% said a design that coordinates with other appliances in their kitchen was important.
Jane Westgarth, Senior Retail Analyst at Mintel said: "High levels of prime time television exposure for cookery, including The Great British Bake Off, MasterChef and The Hairy Bikers, is creating interest in top of the range food preparation equipment and healthy eating trends have helped drive demand for blenders, liquidisers and juicers. For many Brits, owning a small kitchen appliance is something of a status symbol allowing consumers the pleasure of ownership, as well as a way to demonstrate that they have food and drink knowledge when inviting guests into the house. Demand for stylish, added-value appliances is growing, and there is plenty of evidence of growth at the premium end of the market."
Within the small kitchen appliance market, food preparation appliances such as liquidisers, juicers and blenders are proving to be star performers. Sales of these appliances have whizzed up 145% over the past 5 years to reach an estimated £225 million in 2015. Meanwhile the popularity of healthy eating and a love of smoothies is driving sales of juicers, estimated to reach a sweet £22 million. Indeed, more than one in 10 (13%) Brits bought a juicer or smoothie maker in 2015, up from 6% who did so in 2013. Additionally, sales of liquidisers are estimated to have grown by almost 50% in 2015 to reach £70 million.
Mintel research also reveals that health grills have made something of a comeback, increasing 30% up from £43 million in 2011 to an estimated £56 million in 2015. Sandwich makers and grilling machines overall have seen a jump in demand, with 15% of Brits in 2015 compared with just 10% in 2013.
And it seems Britain's growing coffee culture is driving the sales of the hot beverages market as sales of these appliances grew a steamy 89% from £78 million in 2011 to an estimated £148 million in 2015. Some 13% of Brits bought a coffee capsule or pod drink maker in 2015, up from 8% in 2013. Meanwhile, 11% of Brits bought a filter coffee machine in 2015, up from 5% who did so in 2013.
"Consumers are willing to pay premium prices for small kitchen appliances that help them create the same kind of indulgent food and drinks they have become accustomed to in restaurants and coffee shops. This is driving demand for food preparation equipment, including specialist items like juicers and food mixers. Furthermore, falling prices have made coffee machines accessible to a wider audience, while special deals during key selling seasons have boosted volumes of coffee makers at discounted prices." Jane adds.
Finally, the kettle remains the nation's most popular kitchen appliance, more than two in five (42%) Brits bought a kettle in 2015, up from 36% in 2013. Sales of this kitchen staple amount to an estimated £198 million, up 21% on 2011. Meanwhile, toasters were the second most widely purchased appliance, some 30% of Brits having bought one in 2015 at an estimated market value of £91 million.
"The majority of consumers are opting for low budget toasters and kettles, typically spending between £11-30 on kettles and £10-20 on toasters. This is a very competitive market place, but retailers can encourage consumers to trade up by arranging a 'good, better, best' range of prices, highlighting clear differences between the lower and higher-priced lines." Jane concludes .