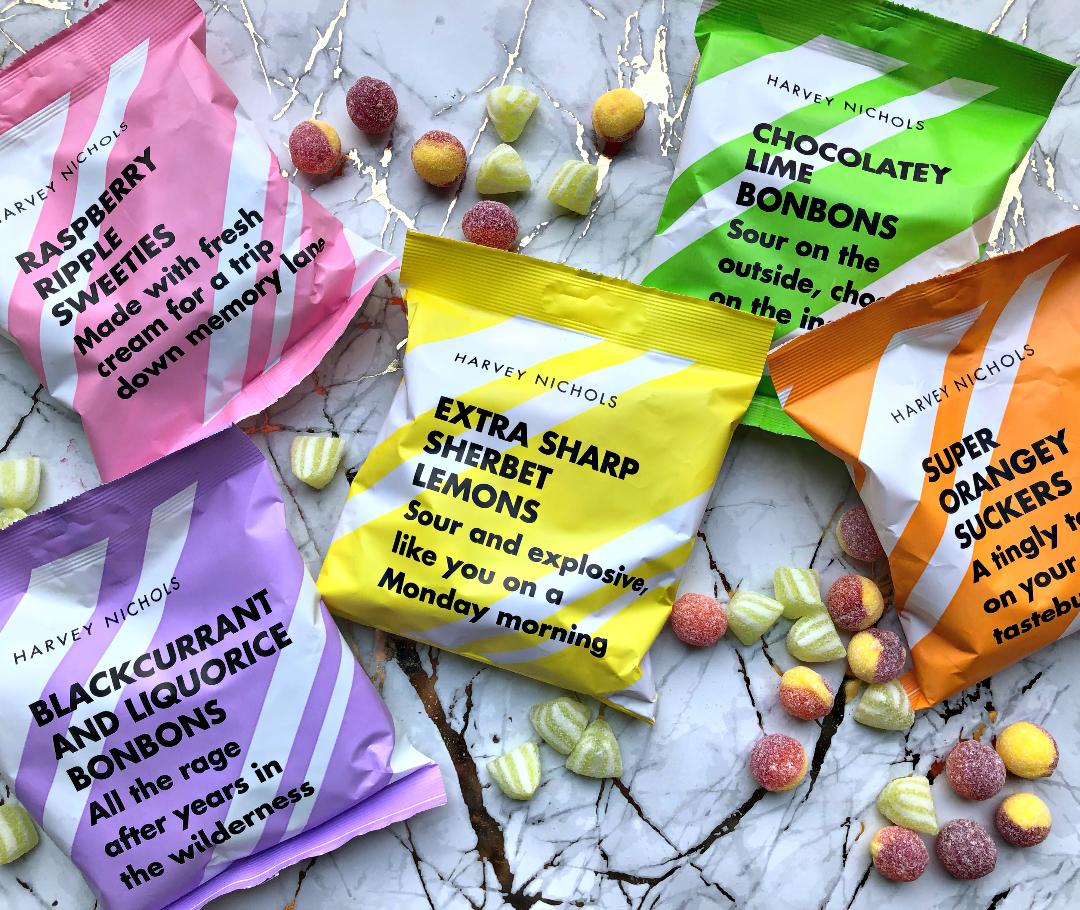 Harvey Nichols has added a delicious new sweets category to its Own Label range that sees a collection of the finest confectionery from fudge to jellies, fashionably wrapped in stylish prints and vibrant colours, available in all stores and online.
The new range features boiled sweets, mints, jellies, fudge, brittles and toffees. From zingy Extra Sharp Sherbet Lemons and vegan Strawberry Hearts, to Roasted and Salted Peanut Brittle and Salted Caramel Fudge, all the products have been specially developed in-house, in stylish trademark Harvey Nichols packaging, with fun flavours, to gift or to enjoy for yourself.
Harvey Nichols has created three collections within the confectionery category; boiled sweets, mints and liquorice in bags, grab-and-go jellies, fudge, brittles and chocolate in boxes, and fudge slider trays – a range of giftable sweets packed with nostalgia, childhood memories and quintessential Britishness, designed for indulging in style.
"We are very excited to be launching a sweets category into our Own Label range. We have worked closely with amazing suppliers such as Fudge Kitchen and Stockley's to create a collection of beautifully handcrafted fudge, brittle, toffees and boiled sweets, with some traditional and unusual flavours including the three cocktail sweets; Negroni Spritz Balls, Espresso Martini Suckers and Stripy Pisco Sours, that we hope our customers will love as much as we do."
Rob Graves, Head of Food & Beverage Buying at Harvey Nichols
Harvey Nichols sweets are currently available in all stores and online: https://www.harveynichols.com/editorial/fy19/24/harvey-nichols-sweet-shop/