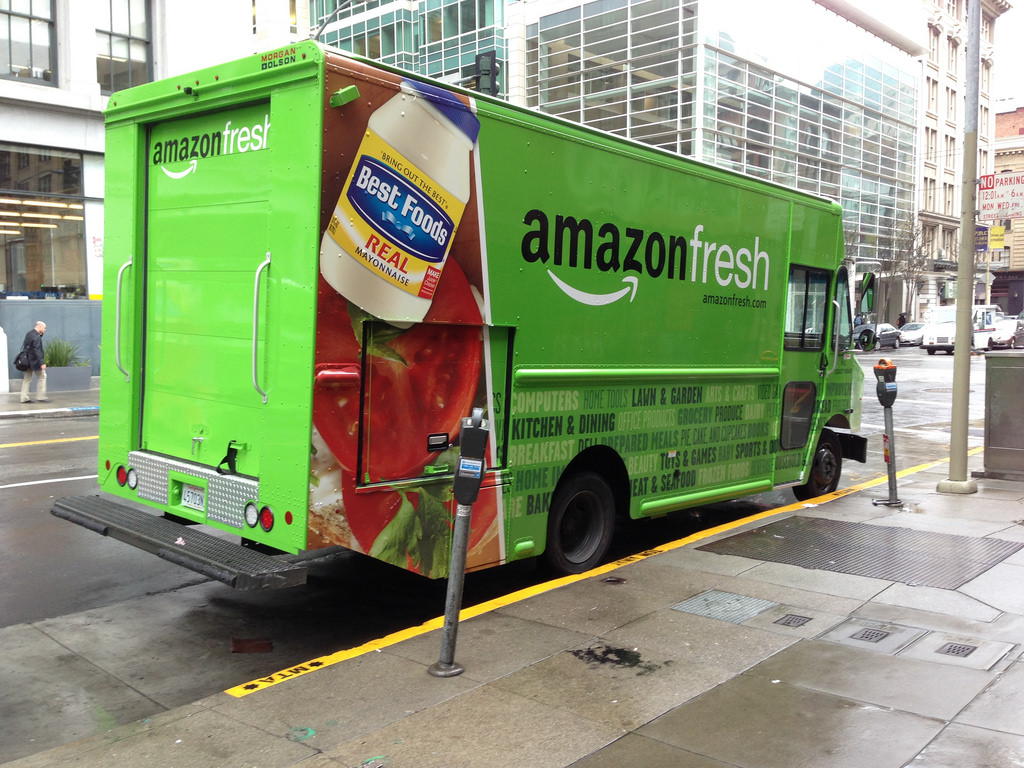 E-commerce giant, Amazon is launching its hugely successful food delivery arm, Amazon Fresh, in the UK today.
The online retailer is opening up its food delivery service to North and East London after it was a phenomenal hit state-side. Amazon is making more than 130,000 different grocery products available to purchase online, including a number of fresh, chilled and bakery items never before sold in the UK.
The Amazon Fresh delivery service will be offered to all those with a subscription to Amazon Prime, the retailer's premium tariff. Customers can enjoy a month of grocery deliveries, each to the value of £40 or more, for just an extra £6.99 per month.
Ajay Kavan, Vice President of Amazon Fresh, was excited to be kicking off the service in Britain and said the service's success would rest on a triangulation of price, range and speed of delivery. Describing the bar set by existing UK grocery retailers as "exceptionally high", Kavan added that Amazon Fresh will doubtless face stern competition in the market but highlighted that products will typically be slightly cheaper than most major stores.
Positive value, alongside the convenience of delivery and an extensive range could well be a winning formula for the firm although only time will tell as to whether it can really rival the Big Four and popular discount chains, Aldi and Lidl. From today, Amazon will be offering Prime customers located in 69 London postcodes one-hour delivery slots and same-day delivery for all orders placed before 1pm.
As for products available, Amazon Fresh will be stocking major brands including Coca-Cola, Walkers crisps and Yeo Valley as well as providing e-shelf space to a number of independent retailers such as C Lidgate butchers. Following a major deal with Morrisons, the online retailer will also stock ambient, fresh and frozen goods from the leading supermarket.
The launch of Amazon Fresh comes following the success of the Amazon's launch of a frozen food delivery service back in September 2015 – again, via Amazon Prime. Not content with the subsequent expansion of its Amazon Pantry service (an ambient-only online store), Amazon hopes to capture a larger share of the grocery retail market with this latest venture.