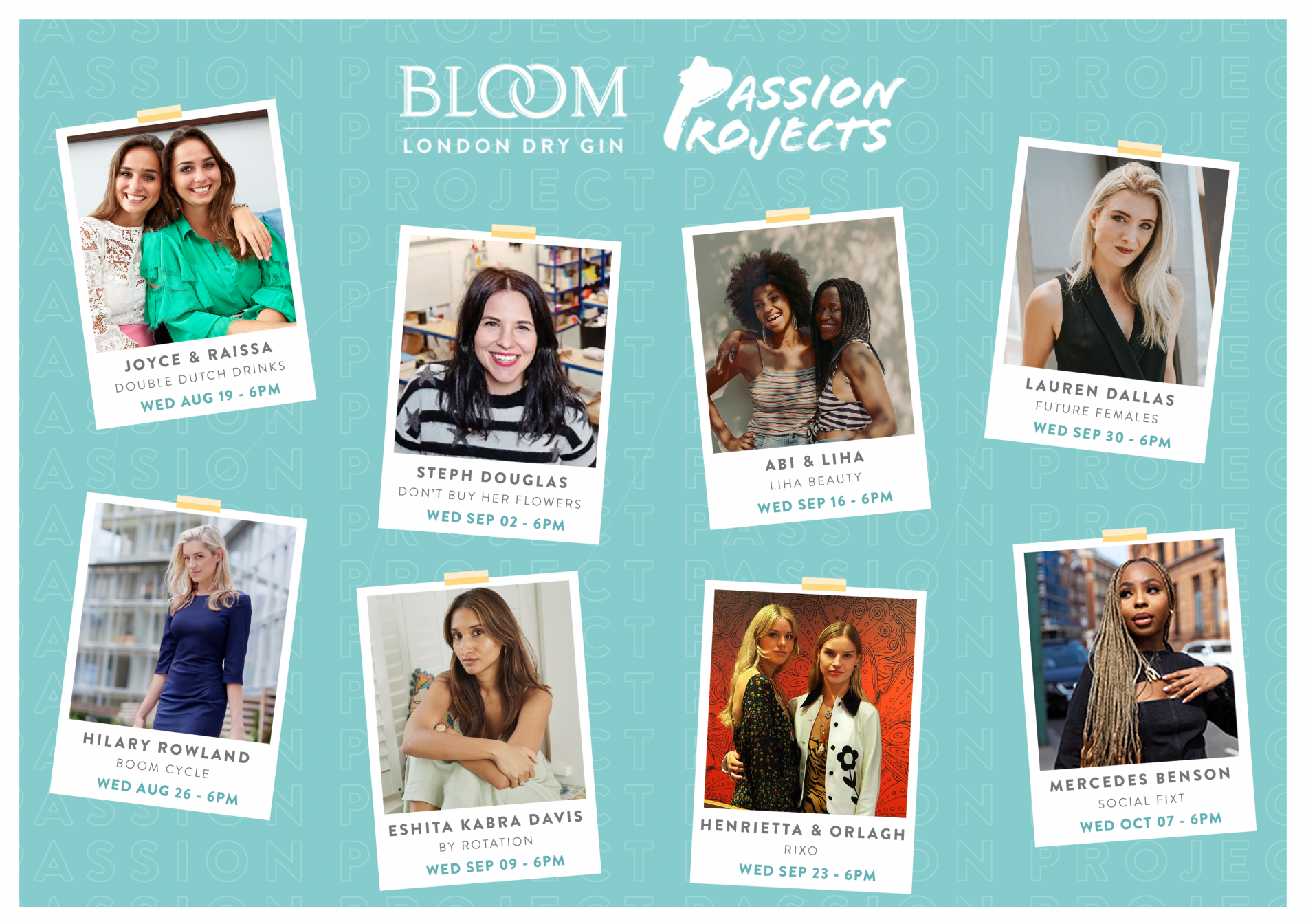 The all-female team behind BLOOM Gin is giving budding female entrepreneurs the chance to win a share of £25,000 to fund their 'Passion Project', taking their passions in life and turning them into a business reality, in an effort to further increase the number of female-run businesses in the UK.
The initiative follows research from the gin brand, which polled 2,000 UK women aged 25 and over, and found that an overwhelming majority (84%) did not believe that women had yet achieved true equality in the workplace, with sixty-five percent (65%) stating that we need to see more women in senior management positions and fifty percent (50%) wanting to see more female entrepreneurs. 
The research also found that while nearly half (45%) of women had considered starting their own business, just under a fifth (18%) had gone on to do so, with sixty-percent (60%) admitting they had been unable to progress their ambitions. The main reasons cited for this included not having the funds to get going (55%), a lack of confidence (51%) and the need to juggle existing work and children (49%).  
In response to this, BLOOM Gin is launching a new initiative that aims to inspire, motivate and support budding female entrepreneurs, teaming up with some of the UK's most inspiring female business leaders and owners to encourage the next generation of female entrepreneurs to take their Passion Projects to the next level. Over the next month, these successful female entrepreneurs will share their own journeys, including the highs and lows they experienced along the way, through a content series hosted on BLOOM Gin's Instagram page (@BLOOMGIN).
To be in with a chance of winning, entrants must visit www.bloomgin.com/passion-projects and follow the steps to submit their business proposal. Entries will open on 7th September 2020 and suitable candidates will have until midnight on 11th December 2020 to submit their entries. Entrants must be aged 25 or over. Terms & conditions apply.
Finalists will then be announced in January and will be invited to the grand finale, which will take place in February 2021. Here finalists will have the opportunity to meet the judging panel, including the Founders of Double Dutch, Boom Cycle and Social Fixt, before pitching their business proposal to the judges in front of a live audience.