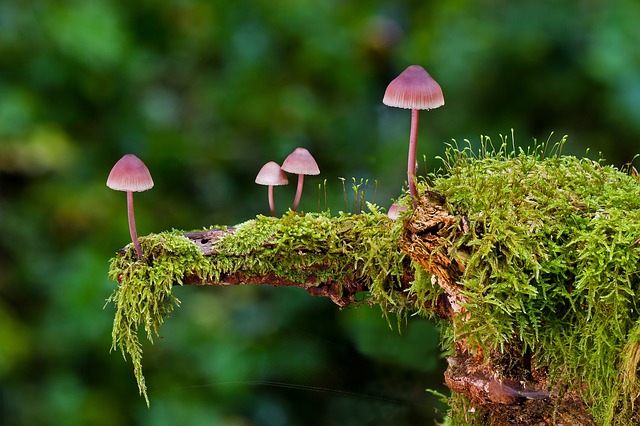 Mushrooms are being dubbed as one of this summer's most wanted skincare ingredients, as not only are they great for a stroganoff, they are packed with pore minimizing ingredients to make you glow inside and out.
Rich in vitamin D and niacin, mushrooms can help address skin conditions like rosacea as well reduce redness, inflammation and irritation. They are commonly used to help soothe sunburn – making them a great natural alternative to sun cream during this week's heatwave. To the point of brightening the skin, oyster, shiitake, and other mushrooms also contain kojic acid, known for its lightening abilities.
With slow beauty on the rise and more people foraging for natural remedies, beauty experts at Fragrance Direct have been exploring how wild ingredients can benefit your skin, creating a go-to seasonal guide. Wfruits, nuts, and plants not only taste great, but can be used to give you glowing skin all year round.
Chanterelle mushrooms are in season this summer, meaning they are easy to forage and can be found in coniferous forests, mossy areas, or in beech forests.
Take a look here: https://www.fragrancedirect.co.uk/forageable-beauty/
The experts have also teamed with Instagram's most popular vegan makeup artist, Em-J, to create a selection of skincare products you can whip up at home.
A mushroom facial is easy to prepare at home, moisturizing, soothing and nourishing your skin.
Gather whole organic mushrooms such as Oyster or Shiitake.
After cleansing face, cut mushroom in half lengthwise and gently wipe face with cut side.
Alternatively, you can blend the mushrooms with organic herbal tea in a food processor and apply like a mask to your face.
Dandelions and rosehip are also in season this summer and you can see more recipes in the attached press release and images.