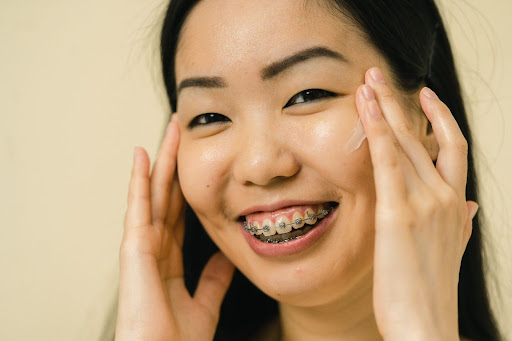 Your smile is your most important accessory. Such an authentic expression of joy, everyone deserves to be confident in their smile. Until recently, the only way to straighten your pearly whites and get that perfect smile was to invest your money and sacrifice your comfort for expensive, cumbersome braces. Thanks to modern orthodontics, there is now a better way. Aligners offer a cost-effective and less intrusive alternative to braces. Aligners also offer the convenience of choosing to wear them all day or only at night, but how do you know which plan is right for you?
All-day Aligners
No matter which plan you choose, your aligner journey starts here: with an impression kit. You may opt to have your teeth scanned by your medical provider or select an at-home impression kit. From there, your orthodontic team will work with you to develop and select the correct treatment plan for you. All-day aligners must be worn for about 22 hours per day for the entire course of your treatment, six months on average, to see results.
Nighttime-only Aligners
Nighttime-only aligners on the other hand are only worn for about 10 hours per day. Due to their reduced wear time, the treatment time for this plan takes slightly longer. Patients who elect to wear nighttime-only aligners typically have a nine-to-10-month treatment period before the desired results are achieved. If you are on the fence between all day and nighttime aligners take these factors into consideration to help make your decision:
1. Orthodontic Needs
When picking a plan, it is important to take into consideration the issues you would like your aligners to address. Aligners may be used to address a variety of orthodontic issues, including:
Straightening teeth
Gap teeth
Crooked teeth
Crowded teeth
If you have severe orthodontic issues, a more intense treatment may be required and you would likely want to select all-day liners for their increased wear time.
2. Treatment Length
One of the key differences between all-day and nighttime-only aligners is the length of treatment. Because daytime aligners have over double the amount of wear time, the longevity of the treatment is greatly reduced. This makes daytime aligners an excellent option for patients who have a timed goal in mind, such as having a picture-perfect smile for their wedding day.
3. Treatment Cost
Due to the differences in length of treatment, both plans have different price points. While both plans are much more cost-effective than traditional braces, which can cost the average Australian up to $9,000; price can still be the deciding factor for many patients. Thanks to the reduced treatment length all-day aligners are slightly less expensive at $2,690, versus nighttime aligners' price point of $2,760. If you want the treatment that gives you the most bang for your buck, all-day aligners are the way to go.
4. Lifestyle Needs
To select the best aligner plan for you, take into consideration your day-to-day lifestyle and how the aligners will fit into that. For example, if you wear aligners all day you must take them out to eat or drink anything other than water. If you tend to be more forgetful, this can lead to you misplacing your aligners at home, or even worse, leaving them at a restaurant or coffee shop. Replacing aligners every time you lose them can get expensive, so for this reason you may elect to go with the nighttime only plan.
Both nighttime and all-day aligners are equally effective when worn properly. The main differences come down to wear time, treatment length and cost. The plan that works best for you will depend entirely on your preferences, orthodontic needs and how well the aligners fit your lifestyle.