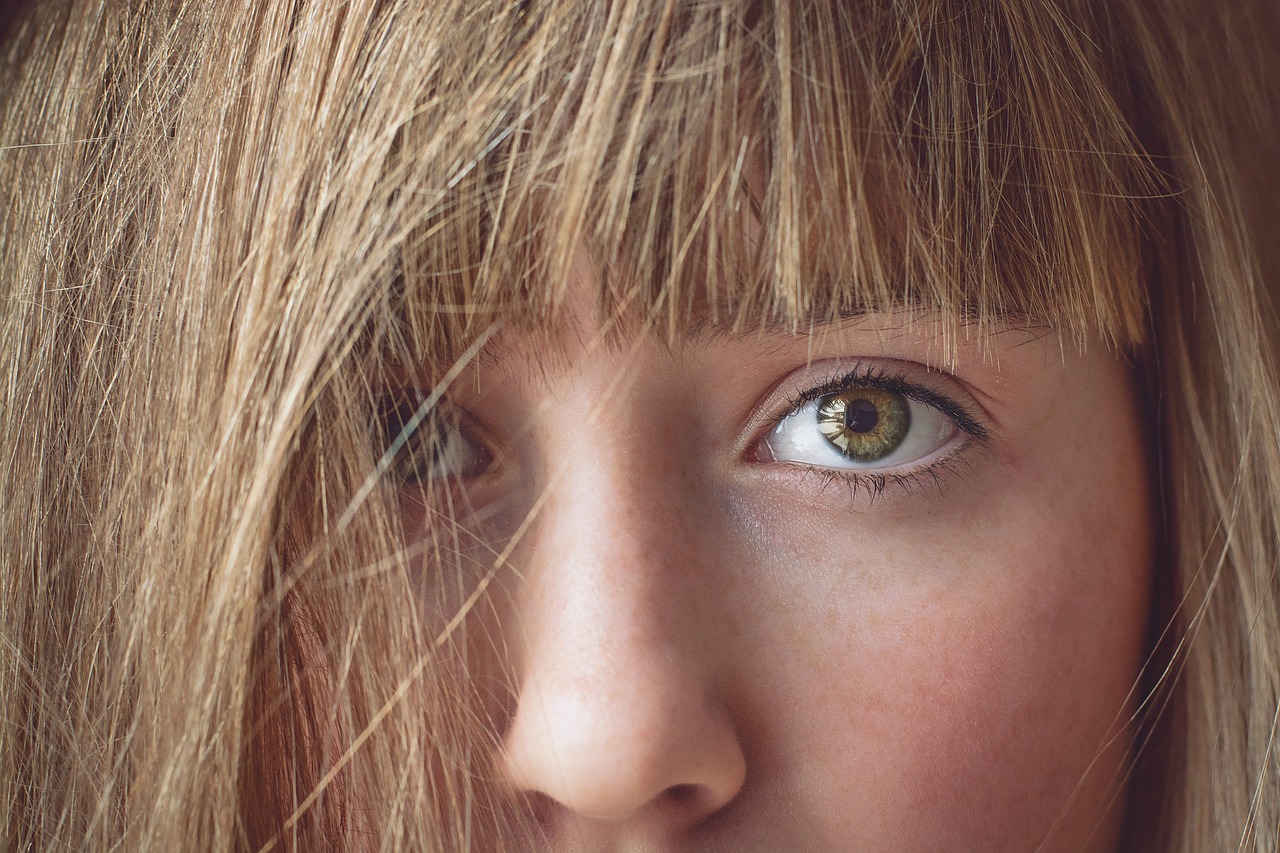 With their blank eyes and tightly coiled hair, the most striking feature of classical Greek sculptures is their sharp, chiseled noses that lend a timeless beauty to their intricately carved faces.
Lying strategically in the middle of the face, your nose has the potential to define and shape how you look. If you are self conscious about your nose, these top tips can help restore some confidence in your appearance.
So read on for 8 ways you can reshape your nose to perfection.
1. Make-up — contour your nose 
One of the least invasive ways to reshape your nose is to contour it using make-up. Contouring typically involves applying powder or cream product in two different shades — one light, the other dark — to alter the shape of your nose.
The darker product is generally blended along the sides of the nose, while the lighter product is applied on the bridge to give your nose a straighter look.
To effectively contour your nose, start out by drawing a line on both sides of your nose with a makeup product that is one or two shades darker than your foundation or skin tone. Then, use a makeup brush to blend those lines. Finish by applying a highlighter or concealer that is a shade or two lighter than your skin tone to the bridge of your nose. 
2. Injectables — get nose fillers
Less invasive than a nose job but still relatively long-lasting, nose fillers temporarily change the structure of your nose by injecting a filler ingredient such as hyaluronic acid under your skin. They're especially good for making minor adjustments to the shape of the nose.
This procedure is also known as a nonsurgical or liquid rhinoplasty, and it takes only about 15 minutes. The effects of a nose filler last up to 6 months, after which you might need to undergo another procedure.  
3. Nose putty — sculpt your nose
Popularized by videos of Korean YouTubers, nose putty has become an innovative and non-invasive way to dramatically alter the shape of your nose. Also known as Derma wax, nose putty is a moldable wax that has been used for ages to create 3D scars and wounds.
The wax can be molded to give your nose the shape you want and then stuck onto the nose using an adhesive, but it requires a bit of practice and skill.
4. Exercise — work it!
While contouring and nose putty are temporary fixes, facial exercises may help you reshape your nose. From breathing exercises to a simple wiggling of the nose, the internet is full of nose exercise tutorials.
While it is an appealing idea to change the shape of your nose with a simple, noninvasive method, there is a catch. Nose exercises require long-term commitment and consistent work and even then, they might not work for everyone.
But because it's a non-invasive and cost-effective option, there is no harm in trying it. Some exercises you can try are:
Blocking one nostril with a finger and breathing through the other, and repeating this on the other side to get a sharper nose
Expanding your nostrils and holding for a few seconds to get a broader nose
Smiling frequently to get a straighter nose
Here are some more exercises for you to try.
5. Nose massage — press it into shape
In some cultures, elders massage the faces of newborn babies to give their features culturally-desired shapes. And this is something you can try as an adult too.
You can use different massages to get different nose shapes. And although this is a slow method to reshape your nose, it can help you relax and feel better. 
6. Thread lift — opt for a lunchtime rhinoplasty
Referred to as a lunchtime rhinoplasty because of its short downtime, a nose thread lift uses absorbable threads to lift your nose. The doctor applies a local anesthetic to the nose before placing threads to create a scaffold within the nose to give it a new shape.
In addition to holding up the nose, nose threads stimulate the production of collagen so that its shape will continue to hold. While the results of a thread lift last only about 6 months, it is less painful than a nose job, requires less time to recover, and is less expensive. 
7. Surgery — cut 'er open
Perhaps the most common, and definitely the most permanent way to alter your nose shape is to get a rhinoplasty, which is also known as a nose job.
Rhinoplasty, or plastic surgery of the nose, alters the shape of your nose by making alterations in the nose cartilage.
The process for getting a nose job begins by consulting a plastic surgeon who starts by taking your medical history and discussing why you want surgery and whether you need it.
The doctor will then conduct a physical examination of your nose and photograph it from different angles. You may also have to undergo certain lab tests before the surgery is performed.
It takes roughly 6 to 8 weeks for recovery before you can show off your new nose. If you're struggling to fund a rhinoplasty, check out this guide on how to budget for elective surgery.
8. Prosthetics — get a new nose
Prosthetics bring about the most drastic alteration of your nose shape. A nasal prosthesis is an artificial silicon nose that is created most often for people who have experienced disease, traumatic injury, or other circumstances causing a partial or total loss of their nose.
Prosthetics are custom-made from a soft silicone to fit the nasal defect. They are then attached to the face using a medical adhesive, anchored through surgical implants, or attached directly to the facial anatomy.
It might be a good idea to discuss a nasal prosthesis with your doctor if you have a severe nasal defect that can't be corrected with surgery.