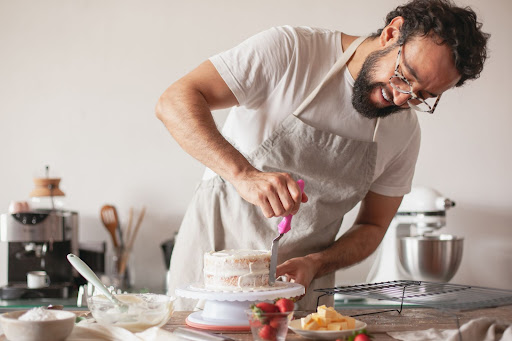 Self-care has been shown in studies to lessen or eliminate anxiety and depression, reduce stress, and enhance concentration. In addition, clinical studies have shown that self-care lowers one's risk of developing stroke, heart disease, and cancer.
A study by Mindbody in the summer of 2021 revealed that 75 percent of respondents believe maintaining a healthy lifestyle is more critical than ever. In addition, around fifty-fifty 50 percent of the participants stated that they want to increase the amount of money they invest in services and treatments associated with self-care over the next six months.
Self-care is the newest catchphrase to circulate on the internet, and many users are using it to show how much they value themselves as individuals. If you follow these steps, you will be able to achieve a more desirable equilibrium.
Acquire a New Skill
According to research, learning new skills can also improve your mental health by increasing self-confidence, a sense of purpose, and connections with others. For example, you may try designing, writing, or learning a new language.
You could also try to fix an old bike or work on a do-it-yourself project, such as repairing a broken cabinet. In addition, you can experiment with new activities that push you to your limits, such as calligraphy or painting.
Learning keeps both your mind and your body active, which is beneficial to your overall health. If you give these things a shot, you might find that you feel better about life and can get the most out of it.
Pick up a Book
Have you not finished reading the book you promised yourself despite your best intentions? What better time than right now and enjoy the first few chapters of your book. You can find fascinating options by visiting the website of your local library or by looking elsewhere.
According to studies, reading is more relaxing than other pastimes like listening to music, taking a walk, or sipping tea. For example, researchers from the University of Sussex found that reading silently for six minutes reduced stress by 68 percent. In addition, reading is an excellent method for relieving stress because it forces the mind to focus on the words instead of worrying about other things.
Call an Old Friend
Conversation with an old friend or loved one can positively affect your outlook on life. Spending time with loved ones via the phone or video conference can help ease feelings of loneliness and isolation. If in-person gatherings are not possible, you may want to consider planning a celebration online with members of your family and friends who do not live in the same location.
A call or virtual meeting is a great way to share your present circumstances and receive much-needed support. A simple phone call might go a long way toward demonstrating your concern for an old acquaintance. Taking this step will make both of you feel better and more appreciative.
Watch a Favorite Movie
Watching a movie can be a form of self-care. For example, a study by the University College London and Vue Cinema indicated that people who watched movies experience improved mental focus. In addition, several studies have demonstrated that watching movies can favor a person's mental health.
Therapists have long used film therapy as a way to help their patients. Watching movies is one of the most effective ways to relieve anxiety and stress. Netflix, Hulu, and even YouTube will keep you in a positive mood.
Exercise at Home
Exercising regularly is beneficial to one's overall health. It has a significant impact on both your emotional and physical well-being. If you don't have time to go to the gym, you can work out at home with the help of guides and trainers online.
Regular exercise can help you cope better with stress. Engaging in physical activity can boost your mood and self-confidence. In addition, exercising can improve your quality of sleep, which is a problem that many people who struggle with mental health conditions like anxiety, depression, and stress have.
Bake or cook
Baking and cooking are both enjoyable activities that can provide mental nourishment. Many people bake and cook on Instagram, and seeing all of their creations will inspire you to get in the kitchen. When you bake, it gives you a chance to relax and take your mind off stressful things. When you direct your attention to baking, you become more present in the now and less focused on the source of your stress.
Organize Your Living Room
Clutter can harm your health since it increases stress levels. Go through everything and see what you can keep and get rid of. De-cluttering your home can reduce the amount of time you spend doing housework and decrease stress.
Having a well-organized room can have a positive impact on your state of mind. Make an effort to organize your files, free up some space for storage, and only keep items around you that make you happy and comfortable.
Self-Care Is Essential
You don't even have to leave your house to engage in self-care. Make a conscious effort to practice self-care to improve your physical, mental, emotional, and social well-being. If you're looking to improve your mental health, check out these top 10 online therapy sites.