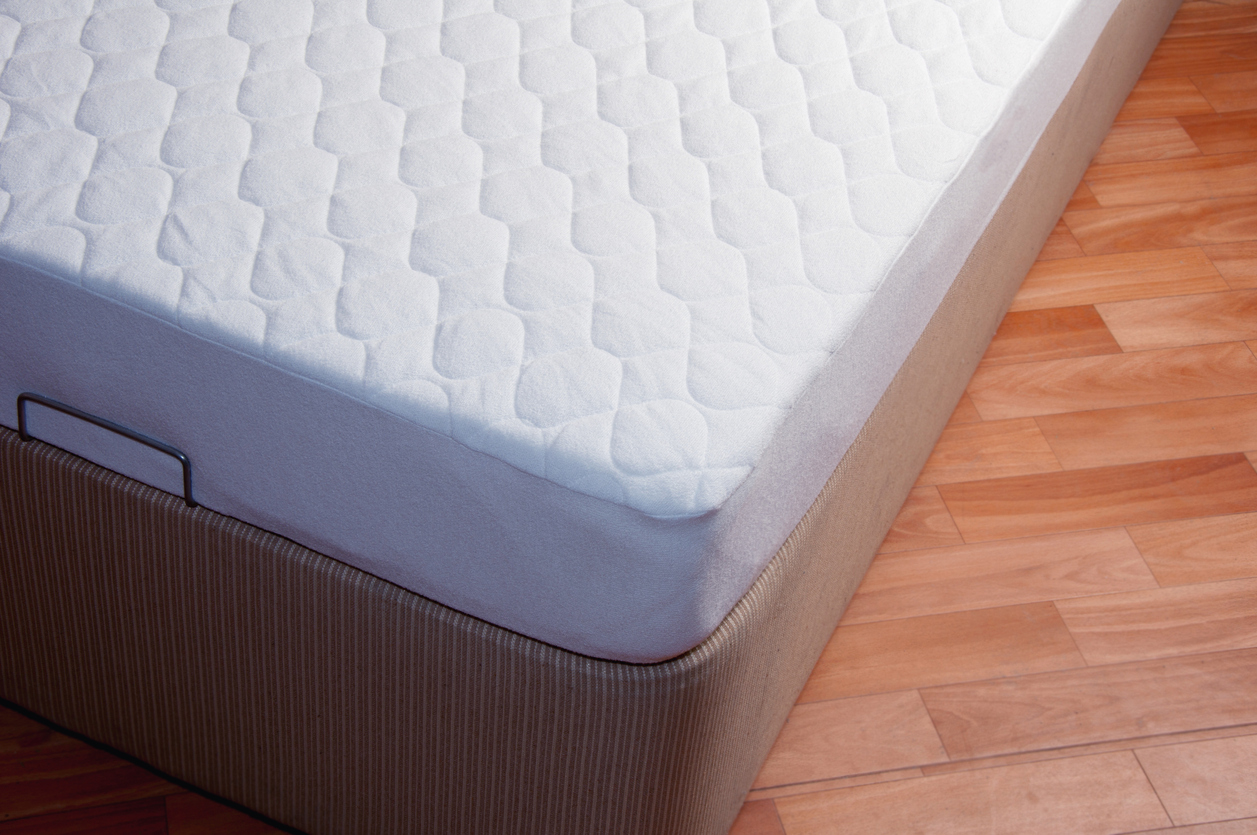 The right mattress can make all the difference between a refreshing night's sleep and a night that's spent tossing and turning, searching desperately for a comfortable position to sleep in.
On average, most store-bought mattresses are designed to provide seven to 10 years of good quality support and comfort. Despite this, many people continue using their mattresses for far longer, affecting everything from their quality of sleep to their posture and general health.
Below, we've listed five ways your mattress can directly affect your sleep quality, from the level of support it provides for your body to its comfort level, cleanliness and more.
It provides support for your back
As we covered in our post on the best mattresses for a bad back, choosing the right mattress can have a significant impact on your posture, spinal health and general wellbeing.
A good mattress should help to keep your back straight and supported at night. If you sleep on your back, your mattress should provide enough firmness to keep it straight and health, letting you wake up feeling fresh and ready to start the day.
On the other hand, a poor quality, overly soft mattress can let your back sink into your bed too much, leaving you with limited support and a higher risk of developing soreness.
It provides a fresh sleeping environment
Over time, dust and debris can build up in your mattress, making it less hygienic than it used to be. This is particularly common if your bedroom is a dusty environment with limited exposure to the outside air.
While this might not seem like a big deal, it can have an impact on your respiratory health and general wellbeing. A good mattress should support your sleep quality by providing a clean and dust-free sleeping environment that helps you avoid coughs, sore throats and illness.
It prevents you from tossing and turning
While it's normal to spend a short amount of time getting comfortable before you fall asleep, if you toss and turn for an hour or longer on average before falling asleep, it could be a sign that your mattress doesn't provide the level of comfort and support you need.
When your mattress isn't a good fit for you, it can feel impossible to find a comfortable sleeping position. This is a good signal that you might need a firmer (if you sink into your mattress a little too much) or softer (if you feel pressure on your joints or back) mattress.
It should provide the highest sleep quality
Do you notice yourself sleeping better in hotel beds than you do in your own? While it might not seem like a big deal, this can be a reliable sign that your mattress doesn't provide the right level of comfort to give you a good night's sleep.
In general, your mattress should provide the highest quality sleep for you personally. If you find yourself sleeping better in other beds, it's usually a reliable signal that you need to change to a more suitable mattress, or consider an add-on such as a mattress topper.
It should offer more than enough space for you
Finally, your mattress should provide enough space for you to sleep comfortable, without ever feeling cramped or confined.
If you find it difficult or uncomfortable to fully extend your legs while you sleep, it's a good sign that your mattress is due for replacement. This is common for people in their late teens or early 20's, who might have grown in height since they first started using their mattress.
It's also important to have enough horizontal space. If you don't have enough space to roll over or extend your arms while sleeping, it's worth considering switching to a wider bed and mattress for a higher average level of sleep quality.