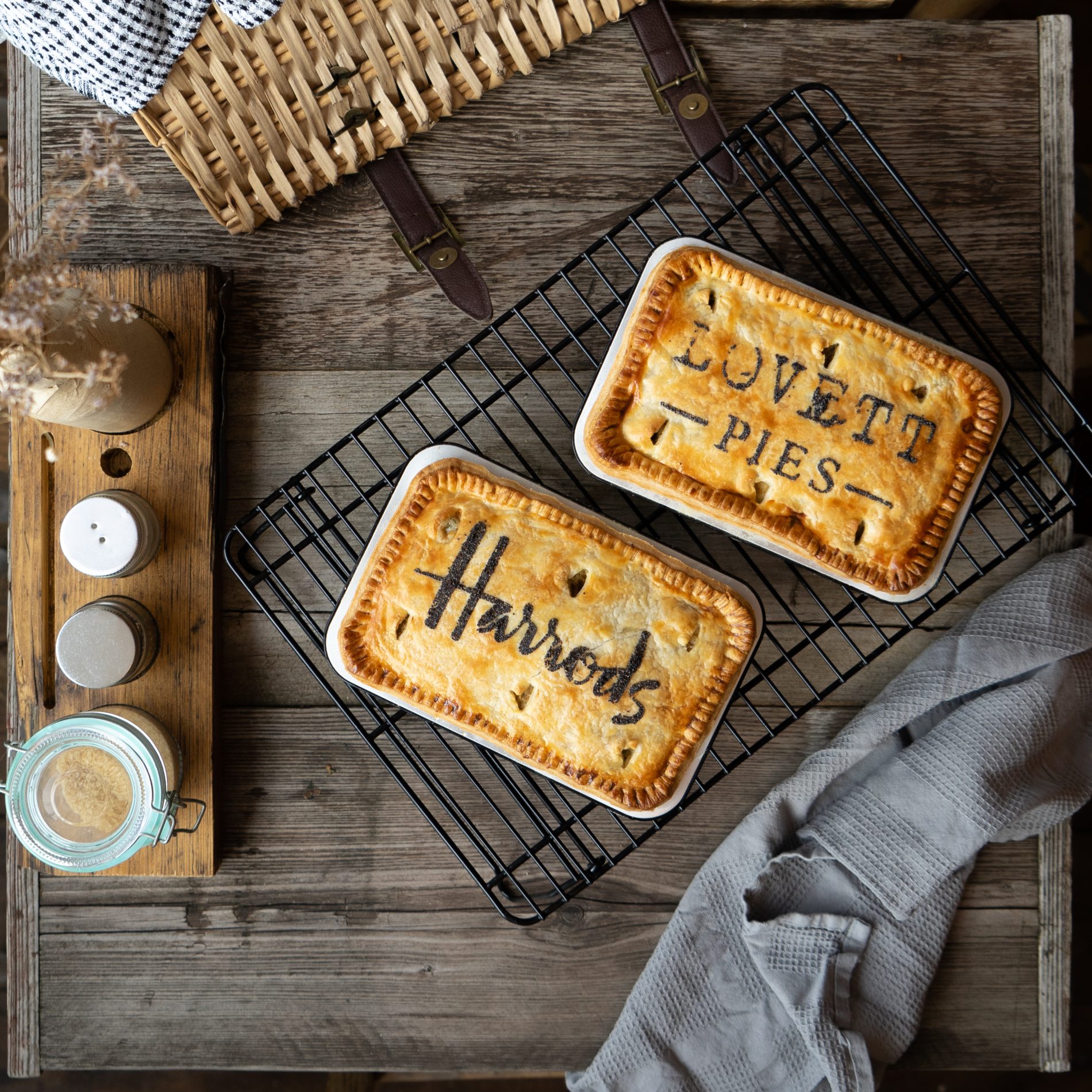 Harrods have handpicked award-winning Bristol-based pie company, Lovett Pies, to be part of an exclusive group of independent food producers supplying their newly-transformed Fourth Food Hall.
The legendary Harrods Food Halls are undergoing a monumental transformation for the first time in 30 years and the Fourth Food Hall will focus on showcasing the very best of British produce with the aim of providing visiting and resident London foodies with the finest British food and drink.
"Out of the blue one day we got a call from the Harrods Food Team – they'd ordered a pie  from an online farmers market service and loved it – we couldn't believe it. The selection process was incredible – so detailed and rigorous – and we really loved being part of the excitement around the new re-launch at Harrods. We're just so delighted to be part of such an amazing group of British producers who  have been chosen from thousands – and we're particularly proud of the exclusive Harrods Pies we have developed with the Harrods Team. Up until working with the Harrods Team we had only ever sold individual pies, so developing sharing pies with them was really exciting. The Harrods Pie – exclusive to Harrods Food Halls – is a delicious steak, kidney and chestnut mushroom pie, and we think visitors to Harrods are going to love it," said Phil Roseblade, co-founder of Lovett Pies.
The Lovett Pies range for Harrods will include their most popular flavours; venison, porcini mushrooms and smoked bacon; Christmas dinner in a pie – turkey with chestnut stuffing, smoked bacon and cranberry; and an exclusively designed steak, kidney and mushroom Harrods Pie (see images). Lovett's have made it one of their missions to make sure that vegetarian options are a highlight rather than an afterthought. Sweet potato, goats cheese and plum chutney; puy lentil, rarebit and kale; and truffled mushroom, butter bean and swiss chard are all flying the flag for delicious vegetarian pies made with the finest local ingredients.