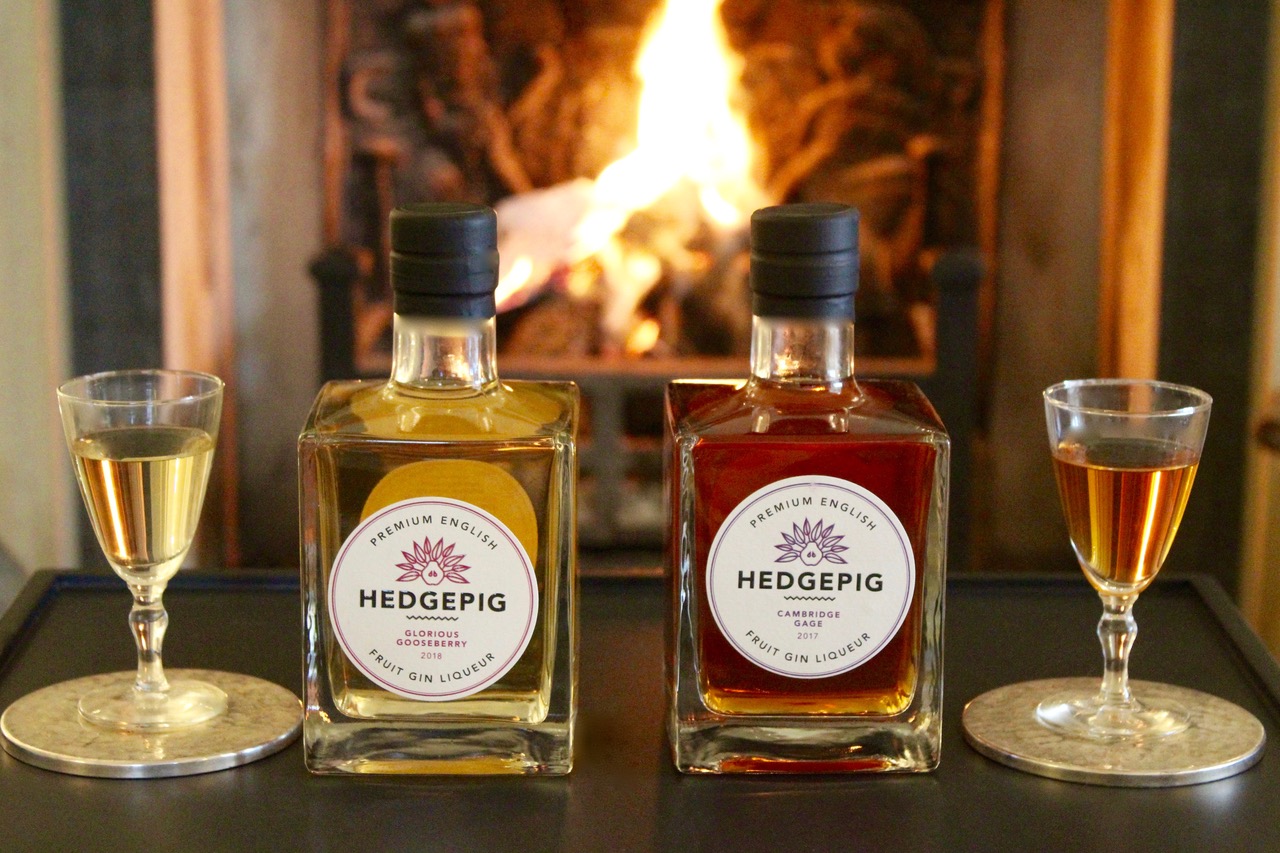 Just in time for Christmas, the team behind Pinkster gin has launched two new flavours of their small batch, fruit gin liqueur, Hedgepig. Cambridge Gage, a member of the plum family, and Glorious Gooseberry join the existing Wild Bullace & Quince and Rampant Raspberry drinks.
Made using fruit grown in local orchards or foraged from the East Anglian hedgerows, the liqueurs accompany cheese and desserts especially well. Sugar levels are lower than many other fruit gin liqueurs, whilst the ABVs are higher.
"In our mind, Hedgepig is the definitive pudding gin and a quirky alternative to port or sweet wine at the end of an evening. Or a festive long lunch perhaps. All the fruit is locally sourced from our Cambridge HQ and it's been well worth the effort rummaging around on our hands and knees to find the perfect ingredient," said Founder, Stephen Marsh.
In a new charitable partnership, 50p from every bottle sale across the range will be donated to The British Hedgehog Preservation Society.
Founded in 1982, the charity offers help and advice to those with sick, injured or orphaned hedgehogs. Patrons include Ann Widdecombe, Ben Fogle, and Twiggy.
"The plight of the hedgehog makes for desperate reading. In rural areas, numbers have fallen by half over the past two decades. These snuffly little fellows have a special place in people's appreciation of nature and as a business rooted in the countryside, we're delighted to be supporting the fine work of the unsung heroes at the British Hedgehog Preservation Society. Every little counts," added Marsh.
All the Hedgepig Liqueurs are available to purchase online from www.fruityhedgepig.com
Cambridge Gage 50cl, 28% ABV RRP: £36.00    20cl: £16.00
Glorious Gooseberry 50cl, 27% ABV RRP: £36.00   20cl: £16.00