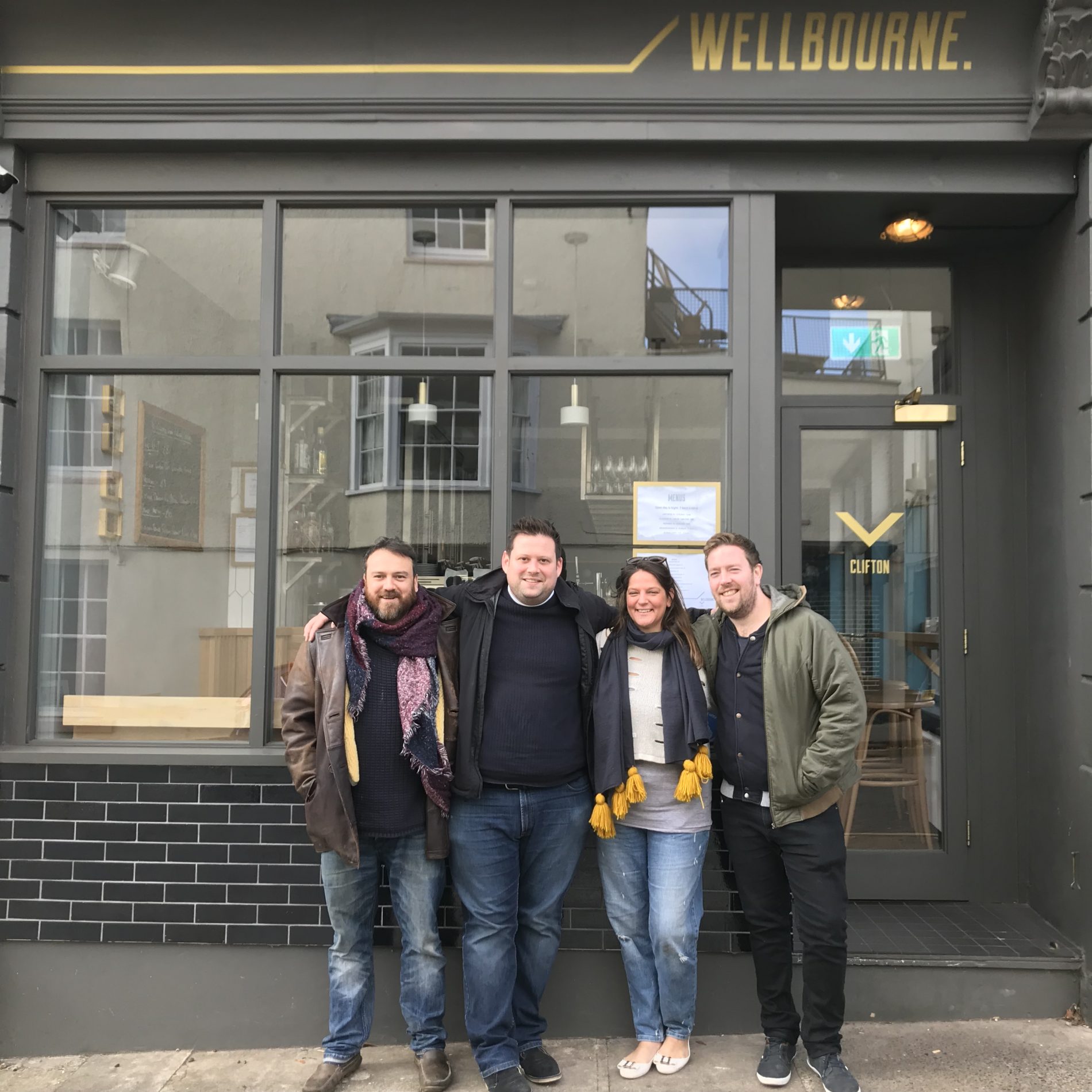 Two of Bristol's leading independent restaurants are set to join forces to bring a new bistro menu to Clifton village. Wellbourne, which is headed up by Michelin trained chef Ross Gibbens, and critically acclaimed neighbourhood stalwart Wallfish Bistro will now become Wallfish & Wellbourne Bistro and operate from Wellbourne's current site on The Mall.
Dishes on the new seasonal menu will include the likes of Bacon chop with Wallfish brown sauce, cacklebean egg and sour cabbage  and Crab Thermidor Vol au Vents served with aged vinegar and olive oil. wallfish is famed for its oysters and there will also be a small oyster bar counter in the new bistro.
Wellbourne was opened in August 2017 by Gibbens and Michael Kennedy, who both worked at Dabbous as Head Chef and Senior Sous Chef.
Gibbens has worked at some of the UK's leading restaurants, including Launceston Place and two Michelin-starred venues including Le Manoir aux Quat'Saisons, The Square and The Vineyard in Berkshire.
When Dabbous closed in 2017, Kennedy moved to Clifton and worked with Wallfish. The bistro was opened in 2013 by Seldon Curry and Liberty Wenham, who between them have worked across London and Dorset for chefs such as Marx Hix and Hugh Fearnley-Whittingstall and venues including Duck Soup and Le Café Anglais. The restaurant has won acclaim from diners and critics alike, including a glowing review from Jay Rayner.
"Wallfish has always been one of our favourite restaurants in the area and Michael has first hand knowledge of working with the team. It features great produce delivered by a team who know how to translate these ingredients into simple and accessible dishes that are packed with flavour," said Ross Gibbens.
"When we heard they were closing we were sad to lose them from the area and we started conversions about how we could work together to combine the best of both of our skills. We are thrilled to be working with them and can't wait to deliver the new menu. There will be familiar dishes from both venues but also some exciting new surprises," Ross added.
Wellbourne is opening on Wednesday, the 14th of November.