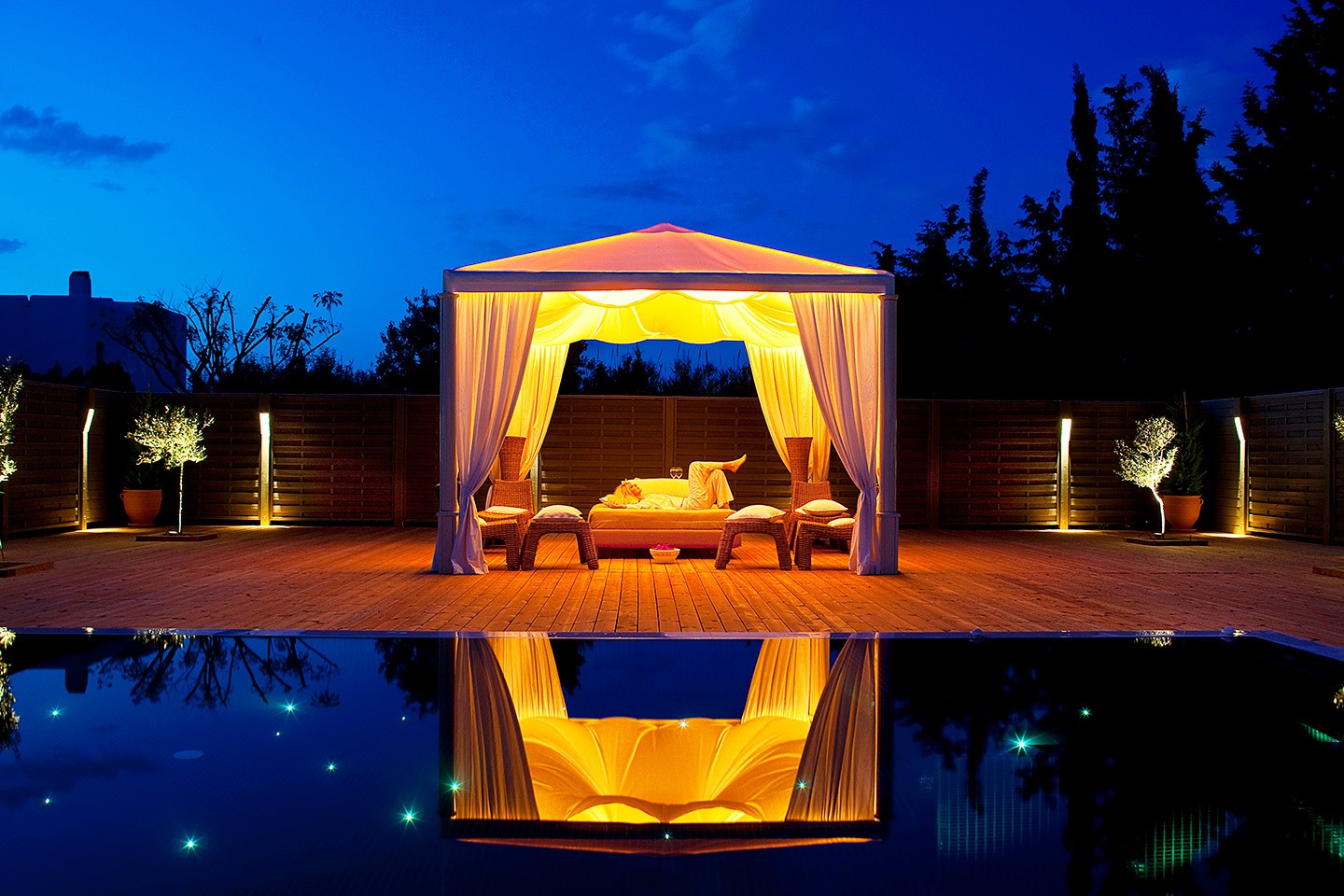 The VIP Experience That Outshines with Paros Island Luxuries
Yria Island Boutique Hotel & Spa in Greece Offers a Stay Like no Other
If you are looking for something beyond a great Greek island holiday, Yria Island Boutique Hotel & Spa in Paros is the one raising the bar higher. One-of-a-kind service, uniquely-designed accommodation, luxury comforts and the strong connection to Paros island running through all aspects of the hotel, are what sets Yria apart.   
A VIP Approach
At Yria each and every guest is treated like a VIP. The Yria team strives to pamper you at every moment of your stay and personalises its service to your unique needs. All requests are treated with utmost importance and the aim is to meet them all, regardless of how big or small. Your world becomes a world of royalty, an unforgettable experience!
Unique Luxe Accommodation
Every room at Yria is unique. Refined furniture and artistic decor have been hand-picked individually for each room. Sleek marble never fails to impress and walls are graced with paintings of famous Greek artists. Choose from a variety of rooms, including spacious doubles amongst landscaped gardens and two-storey family maisonettes to elegant suites with private pools.
Homegrown Fine Dining
Dining at Yria's Nefeli Restaurant couldn't get any fresher. Paros specialities and Mediterranean delicacies are cooked up with fruits and vegetables from the hotel's own gardens, meaning they're seasonal and organic! Meat is locally farmed and seafood from the surrounding Aegean Sea. Even the honey comes from Yria's own bee hives.
Open-air Spa Retreat
The Astir Spa combines the best of both Greek and Asian spa elements. Surrounded by olive and fruit trees, the Greek outdoor beauty is grasped through an Asian-style open-air design. Treatments are a combination of Asian techniques and natural, pure Greek ingredients. Hidden in the hotel garden, the spa offers a peaceful environment that's ideal for its yoga classes. And if you're celebrating something special, head down to the Asian style open-air spa suite for an exclusive treatment or romantic couples' package.
The Paros Connection
22,000 sqm of vineyards, trees and wildlife with Parasporos beach by its side means Yria is in one of Paros' best spots. Yet the focus on heritage and connection to Paros is taken further with locally sourced materials in the hotel, such as the iconic Parian marble. Even its name 'Yria' is inspired by the historic name for the island of Paros from the time of antiquity.
Ready for a one-of-a-kind luxury experience? Visit http://www.yriahotel.gr/ to book.