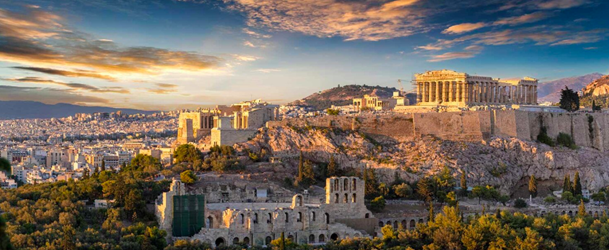 To celebrate 5 years of bringing authentic Greek street food to the UK, The Athenian will be offering a chance to try it for real in Athens. The Athenian will be giving one lucky winner a trip away with a gastronomic experience like no other, a chance to sample some of Athens' finest produce and the latest foodie hotspots the city has to offer. 
Athens is undoubtedly steeped in history and tradition, but in the last decade the city has seen meteoric growth in food tourism and The Athenian will be sharing the most authentic bars, restaurants and street food stalls to visit. The winner and a guest will be flown over to Athens for a two – night stay in which they can explore the heady mix of old and new in Athens, whilst discovering the up-and-coming metropolitan food and drink scene which continues to inspire The Athenian's offering. The #IAmAnAthenian competition offers a chance to experience the fresh flavours, authentic ingredients and bustling creativity which is at the heart of The Athenian. 
Throughout November, to celebrate its 5th birthday, The Athenian sites in Tooting, White City, Victoria, Shoreditch, Wembley and Canary Wharf will all be serving the 'Hi-5 special'. The delicious, limited edition souvlaki will consist of grilled mastelo cheese and wild boar sausage, dressed in aromatic herbs, hand skewered and wrapped in warm and fluffy pitas, served with oregano-flecked fries, croquettes as well an array of zingy sauces and crisp, refreshing salads. 
The Athenian is encouraging anyone who loves Greek food or those who simply want to explore more about Greek culture and cuisine to enter the competition. Simply enter the prize -draw on The Athenian's website to be in with a chance of winning. The Athenian's vision, which remains at its core is to offer a real taste of modern Greece, here in the UK. The Athenian's menu is inspired by the traditional flavours of Greece but executed with contemporary tastes in mind, adding subtle nuances to revive old time traditional recipes and offering plentiful vegan and vegetarian options.