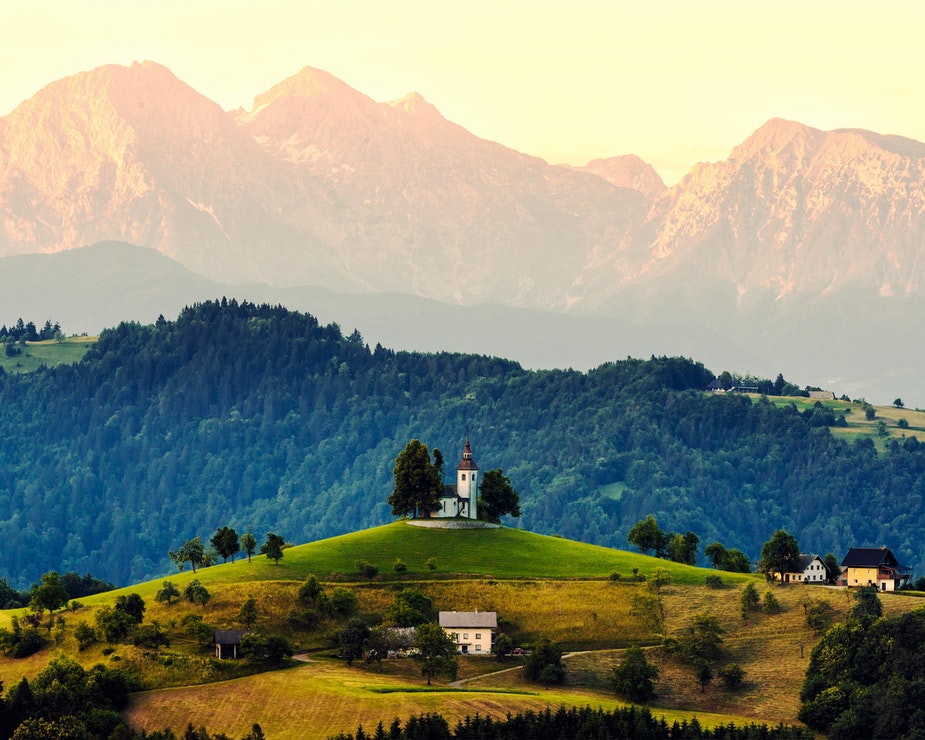 You may have spoken to an increasing number of people who are ditching the usual tourist hotspots and heading to Slovenia instead.
So why is this destination becoming more and more popular with us Brits?
Here's what we found:
It's an Unspoilt Location
Many travellers no longer want to walk along the same tourist-beaten tracks that everyone else has seen and done. Instead, they want to immerse themselves in a culture and location that remains largely unspoilt.
Slovenia offers this in bucket loads.
As one of Europe's least-visited countries, it gives every traveller that wonderful feeling that they're the first ones to discover this gorgeous landscape and location. With diverse scenery, the ancient forests of Triglav National Park, the rugged mountains of the Julian Alps and gorgeous Gothic towns, Slovenia is vibrant, inspiring and enticing.
Travellers are also mesmerised by the stunning waters of Lake Bohinj and Lake Bled and the Karavanhke Mountains, Slovenia's other mountain range.
There Are So Many Activities to Get Involved In
Active holidays and tours with companies like Exodus Travels are also growing in popularity and Slovenia is one of the best places for these types of trips.
Travellers can choose from tough treks and challenges up in the mountains to a gentler pace of life ambling through the foothills of these same mountains. Or, if the water is more their thing, they can get involved in hydrospeeding, rafting and kayaking.
There's also plenty of canyoning, cycling, mountaineering and rock climbing on offer for the dare-devil tourist.
And at the end of a long day, the food is just as good as the experiences on offer with hearty meals that boast numerous influences. Hungarian, Croatian, Austrian, Italian and Mediterranean inspirations all work together to create a delightful mixed cuisine.
There Are Some Unusual Things to Discover, Too
Not only is Slovenia one of our lesser-known European countries, but it's also home to a number of weird and wonderful activities – and these will definitely appeal if you're looking for the trip of a lifetime.
Some of these unusual activities include ziplining in Planica (it's the steepest zip line in the world that lasts 40 seconds and sees you descending 566 metres!), meeting fellow potato-lovers at the Festival of Roast Potatoes, and spending the night in an old prison cell.
Other quirky things include tasting wine from the world's oldest grapevine (it's over 400 years old!) in Maribor, going on a cycling tour – underground, and visiting a secret partisan hospital which was built during World War II.
As you can see, Slovenia offers such a diverse range of scenery, activities and culture that there's something for everyone. This makes it one of our top places for city breaks and longer holidays.