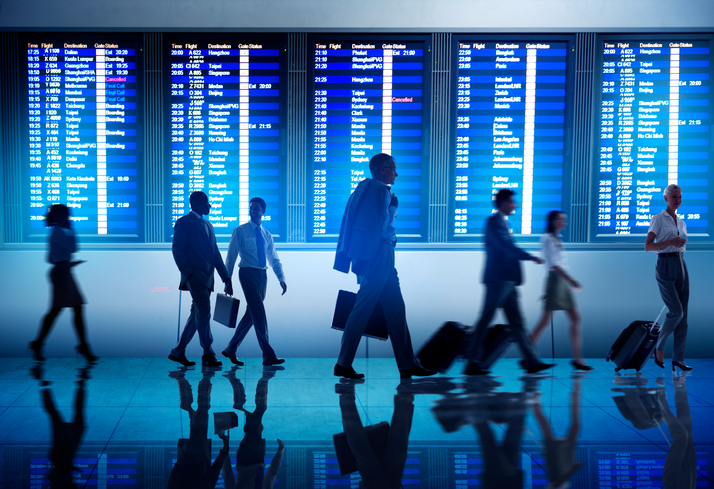 For some people flying is as common as getting in a car.  For others, it is something they only do once or twice a year, if that.  So, if you are not a frequent air traveller how can you make sure you have a good experience that you will want to repeat rather than a nightmare that you cannot wait to forget?  We asked some frequent flyers to share their insider tips that you do not have to reinvent the wheel.
It Starts With the Booking
When you book your ticket be sure to use the exact version of your name that is referenced on your passport and other official documentation.  While this might sound odd, people often use a derivative of their name, for example, a Joseph becomes Joe to his friends and work colleague, or a Catherine becomes Kate.  This can cause delays and issues when it gets to check-in, especially with terror threats hanging as security has become even tighter.  Secondly, this is the perfect time to pick your seats.  If you have a specific need for a particular position, do not wait until you get to the airport to mention it.  At the time of booking make it clear if you need extra leg room etc. as 24 hours before your flight the airlines will open up the unreserved seats to a free for all, and you could find what you need has gone.
Pack Your Bags
Air travel has a lot of regulations about what can and cannot be carried with you.  The first thing to do is make sure your case is distinctive so you can easily spot it when it comes out the carousel.  Do this by choosing an unusual cover or having a clip style band that fits right around the case securely.  Tags and bright ribbons can be easily ripped off when the bags are being moved.  In your carry-on luggage stash some antibacterial wipes.  Aeroplanes naturally become quite germ-ridden places so having the ability to wipe down your little area, or the toilet door and handle before touching them helps prevent the spread of coughs and colds which are really irritating.   If you are planning a nap, take your own pillow, and blanket as those supplied on the plane are washed scarily infrequently.
At the Airport
Arrive in plenty of time but bring a good book.  There is a lot of waiting around, and sadly in some cases, there may even be delays.  The skies are pretty crowded, and delays have become commonplace. However, that is not to say you have to accept them.  If a flight is delayed for over 3 hours, then you can expect compensation rules to kick in.  It is always worth familiarising yourself with what these are in advance so you know what to expect and what you can ask for if the airport staff d not start to offer it.   In some cases for flights that leave from an EU destination you can also claim compensation after the event, and again it is worth checking how this works.