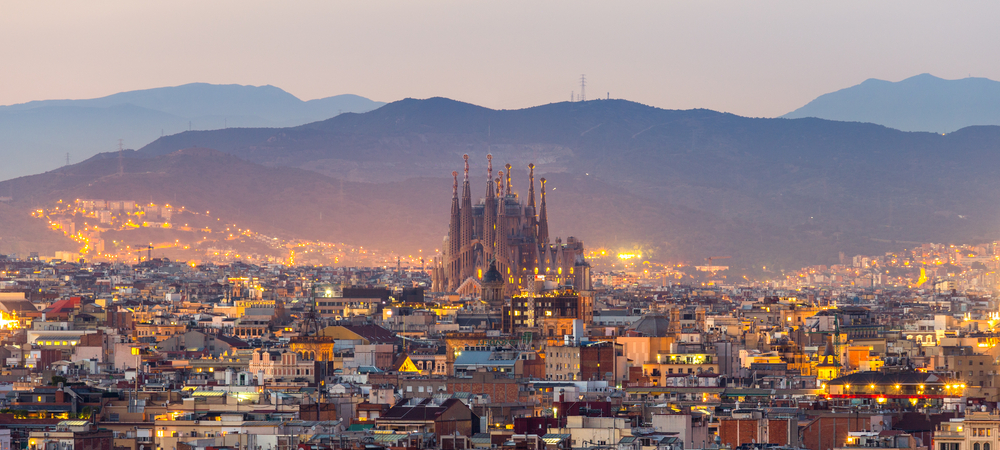 Barcelona is a city that every tourist falls in love with. Its hidden corners of the Gothic Quarter, its flowery balconies, and street graffiti, with the modernism of Gaudí, the Mediterranean Sea, and its cosmopolitan rhythm attract people worldwide.
This city receives countless visitors every year. Whether they are couples or families looking to experience the most beautiful vacation, or maybe young students taking Spanish courses in barcelona, everyone wants to get to know every corner of this marvellous place full of life. You can click here to see some options of Spanish Courses the school Expanish.
The incredible thing is that Barcelona offers tons of activities for every tourist's taste, and many of them are free. In this article, we will review some of the best exercises you can engage in in Barcelona without having to spend any money (or the least amount of money).

Walk through Barcelona´s neighbourhoods
Barcelona has an excellent transport service such as subways and buses, but if you want to know it and recognise the different styles in each neighbourhood, it is ideal for exploring it on foot. It is the perfect place to wander, get lost in its narrow streets, enjoy its balconies full of flowers, hanging clothes and Catalan flags. You will be delighted by the extraordinary architectural detail, gargoyles, murals and painted doors you will find in every corner.
You can also visit other neighbourhoods, such as Born, where the Picasso Museum is located and El Raval, one of the most multicultural neighbourhoods in Barcelona. All these walks can be done on your own, but also, if you want to know better the corners and their stories (without paying), there are companies offering city tours that carry out three-hour routes walking through the city's main points. The Free Walking Tours are a good option for your first time at the destination because you will get a general snapshot of what you see with a guide. However, they are not free. They ask for a contribution; that means you put the price you want depending on how the tour turned out. There are tours available in English and Spanish.

Enjoy a sunny day on Barcelona's beaches.
In addition to all the city's beauty, Barcelona has beautiful beaches whose coasts caress the Mediterranean Sea.Spending a sunny day on the beach is an excellent plan. You can rest and relax on the sand while reading a book or take a good refreshing swim in the sea. La Barceloneta is perhaps one of the busiest urban beaches and one of the most famous ones. Its waters are calm, and it has all the services of an urban beach.
Every beach in Barcelona can be reached very easily by bus or subway.

Visit Las Ramblas
Las Ramblas is one of the busiest streets in the city for tourists. There you will find a great variety of stalls with white tents, located one next to the other, selling different kinds of things like flowers, cacti, souvenirs, food, handicrafts, fruits and vegetables and much more. There are also street artists, like painters drawing portraits and caricatures and a great variety of street artists who walk through the place performing different acts.
You can also enjoy the bars and shops located there, even though they are a bit expensive.

Go inside La Pedrera and also see a temporary exhibition.
All Gaudian attractions such as Casa Batlló, Park Güell, Sagrada Familia are paid activities and quite expensive, even though they are worth paying.
However, you can enter the interior of La Pedrera or also known as Casa Milá, for free and see its curious staircase to access the temporary exhibitions organised by the foundation. The temporary exhibition hall is located on the main floor, and access to this area is free.
The building is very innovative. It was built between 1906 and 1910 for the Milá family, and it was the last great civil work that Gaudí carried out before dedicating himself entirely to the Sagrada Familia.

Visit the Castle of Montjuic

This castle stands on a vantage point 173 metres above the port, and from its viewpoint, you can experience stunning views of the city of Barcelona.
The castle was used as a military prison until 1960, when it was given back to the city and used as an army base. Three years later, Franco opened a weapons museum in the castle. In 2007, the castle came under the ownership of Barcelona City Council and, as a result, now belongs to all the citizens of Barcelona.
You can reach the castle on foot, or ride the funicular or the bus (cheaper). Once you get there, you can walk around the court or its gardens full of trees and flowers. During summer there is an outdoor cinema called Sala Montjuïc which plays films on the castle wall. You can take a picnic and enjoy a cultural cinema with family and friends.

Enjoy the show of the Magic Fountain of Montjuic.

Another free activity to do in Barcelona is to enjoy the spectacle of the Magic Fountain of Montjuic. It was built on the Universal Exposition of 1929 and is one of the free tourist attractions that visitors, especially families, frequent the most.
This show is offered every evening throughout the year, and when the sun comes down, an exhibition of lights, sounds and dancing waters is developed. On some special occasions, the show is accompanied by fireworks and lasers.

Awakening all the senses in the Boquería Market

The Boquería Market is just in front of the boulevard, and it is a space where all the senses are awakened. It is usually very crowded, and among the people coming and going you will find a great mix of colors, smells, flavors and textures. Inside there are bars and restaurants, delicatessens, fishmongers, greengrocers and butchers. You can try natural juices and Iberian ham tapas, taste nuts and preserves, among many other things.