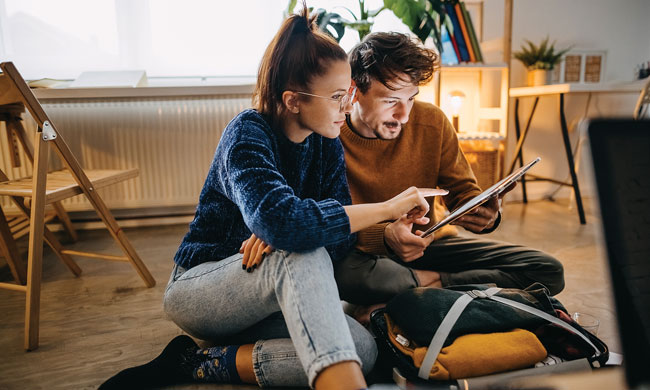 For many individuals, travel represents an opportunity to discover new cultures, landscapes, cuisines, and ideas. However, the cost of a trip remains a significant consideration when planning a vacation.
According to a survey conducted by Slickdeals, an online community focused on shopping smarter and saving more, 81% of respondents ranked the total cost as their top consideration when planning a trip. This was followed by a desire for family-friendly experiences at the destination and discounts or deals on transportation and lodging.
Despite concerns about inflation, increasing flight costs, and gas prices, 84% of families plan to spend the same amount or more on travel compared to last year. Among respondents, 42% intend to spend between $1,501 and $3,000, while 15% plan to spend $5,000 or more on travel.
While travel certainly requires an investment, it doesn't have to strain your finances. Consider these money-saving tips from Pete King, a deal expert at Slickdeals, as you plan your next trip:
Set a Budget with Hidden Costs: Don't just consider basic expenses like transportation and accommodations. Factor in additional costs such as pet care, food, checked luggage fees, and airport and hotel parking to avoid unexpected expenses.
Search for Deals: Stay flexible with your travel dates and destinations to find the best deals. Utilize the Slickdeals Travel Page to access community-shared travel deals, saving you time and effort in searching for savings.
Bring an Empty Water Bottle: Pack an empty water bottle in your carry-on to fill up at airport water fountains after passing through security. This can help you avoid purchasing costly bottled water within the terminal.
Pack Lightly: Overpacking can lead to extra fees. Opt for a carry-on or backpack for shorter trips and remember that no one at your destination will likely notice if you wear the same clothes more than once.
Choose the Right Rewards Credit Card: Utilize rewards credit cards to earn cash back or points on specific purchases. Travel rewards cards can offer points or miles for future travel plans, while general travel cards offer rewards on various purchases.
For more travel deals and savings, visit Slickdeals.com/travel.