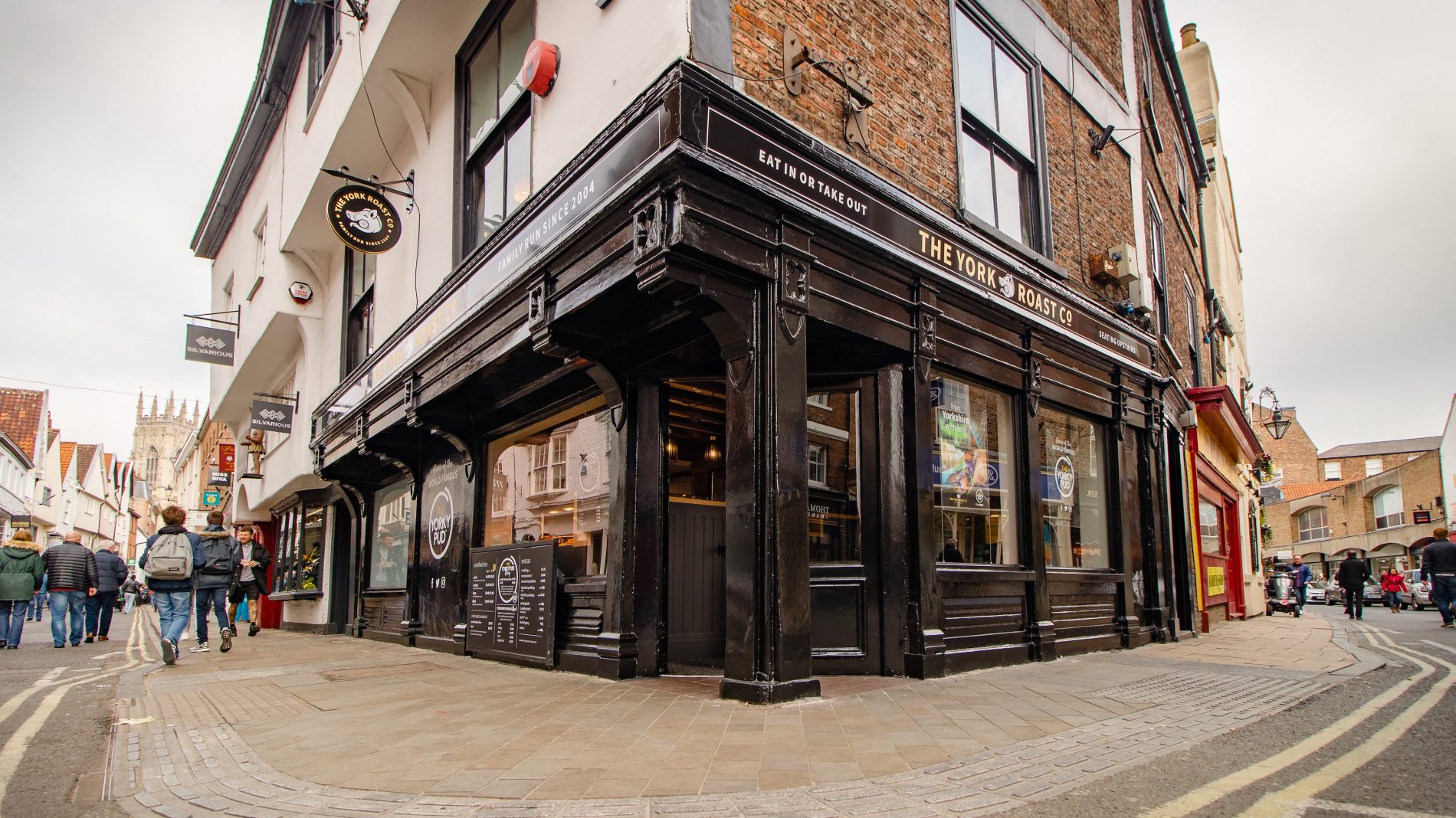 World-famous, family-run business, The York Roast Co – renowned for their viral phenomenon, the YorkyPudTM Wrap – has re-opened its flagship York Low Petergate store following a two-week closure for refurbishment. The re-fit comes as part of an extensive programme to refresh the branding of the five stores across York, Chester, Shrewsbury and Salisbury, and represent the brand as it is today.
The 45-cover listed building, located in the historic centre of the city of York has been overhauled with a brand-new exterior featuring hand-painted gold and black signage complete with the latest branding. The new-look interiors stay true to the social media sensation's family roots with rustic, solid timber tables and chairs complemented with natural earthy tones and a bright and contemporary geometric pattern feature wall. The kitchen has been extended on the ground floor to provide more space for staff to prep orders, allowing them to keep up with the high volume of orders at the flagship store, which often sees customers queuing out of the door.
With a passion for serving up high quality British ingredients, The York Roast Co.'s menu continues to serve up the world-famous YorkyPudTM Wrap; classic cuts of roast meat served in soft fresh bread; and an entire roast dinner meal served open inside a giant Yorkshire pudding. The business is renowned for innovation in Yorkshire pudding and traditional British fast food creations. Their most recent launch was their first sweet treat – The ChoccyPud Wrap – comprising lashings of chocolate, chunks of gooey brownies, crushed Oreos and a crumbly Flake all wrapped up in one of their world-famous giant Yorkshire puddings.
Following the refurbishment programme, The York Roast Co. is embarking on a journey of growth as it looks to secure more sites across the UK to meet customer demand and implement an investment campaign to take the business to the next level.