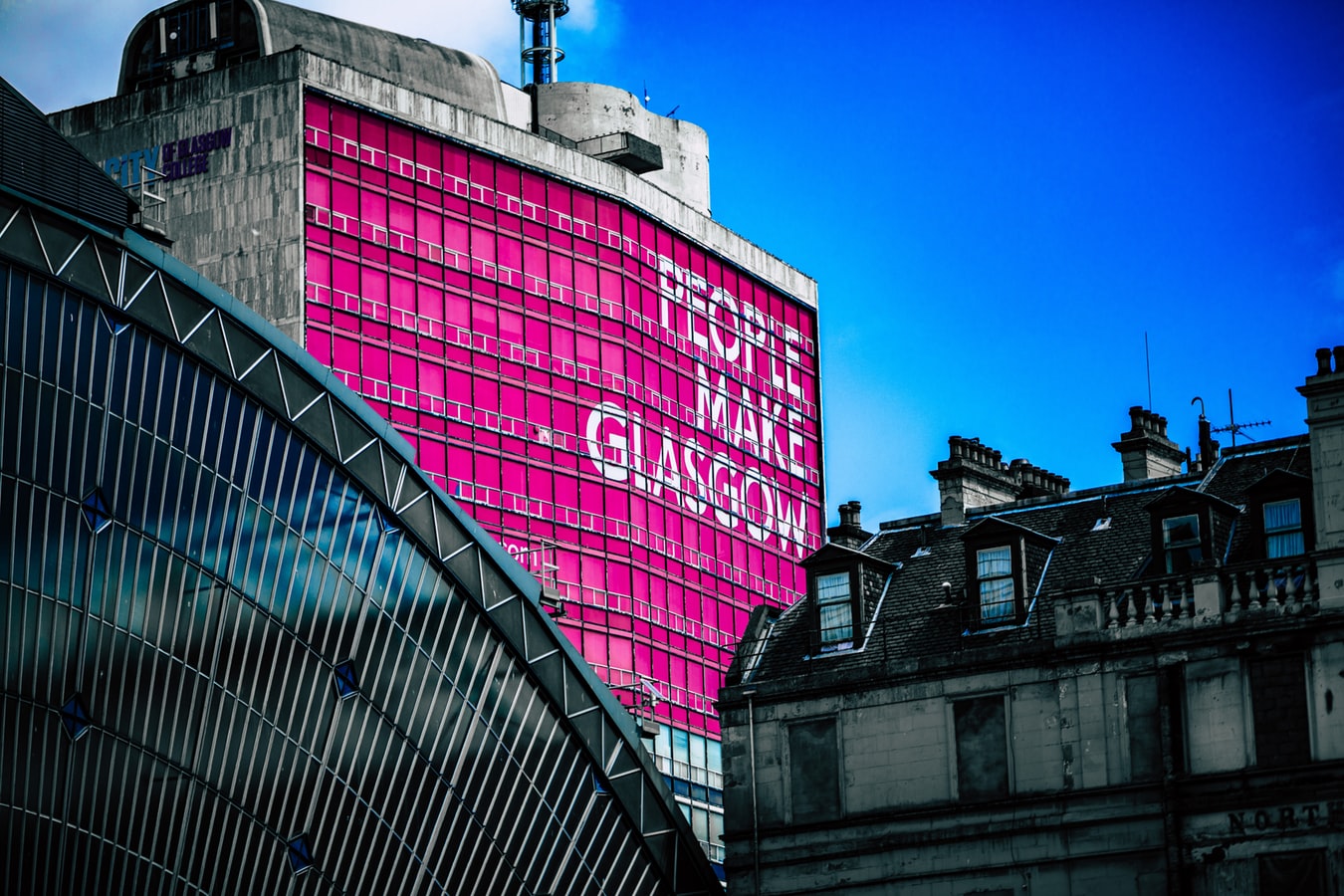 Chances are that if you've never been to Glasgow before, you won't have a clue where Dennistoun is. There are even higher chances that you'll have been in Glasgow before and still won't know where Dennistoun is.
While the thriving Merchant City dominates the nightlife of the city centre, and the effervescent West End tries its best to mix student lifestyle with trendy eateries, Dennistoun occupies a humble slice in the East End of Glasgow. For years it's been sitting under the radar as somewhere to go for dinner and a night out, but as with all good things in Glasgow, when word gets about how good things are, everyone wants to check it out.
Dennistoun is becoming a foodie haven and needs to be the area you check out the next time you're in Glasgow.
Don't believe it? Here are some of the hotspots to visit:
Dennistoun BBQ
Proudly stating on their sign outside that they're open 8 (yes eight) days a week, Dennistoun BBQ is serving up barbecue food in heaps and bounds (literally). Known for the extra-large burgers, portions of fries that would make a Five Guys employee blush, and a range of sodas imported directly from the U.S and Mexico, it's the kind of place you'll find yourself wolfing down a meal you never knew you could finish before feeling so full you don't think you'll be able to eat for the rest of the week.
What to get when there: Granny Boab's, a double bacon & caramelised onion burger that you'll need napkins for.
Redmonds
A tiny bar just as you get to the "main" part of Duke Street, Redmonds has the look of a trendy bar but the feel of a local, and you can tell going in that everyone popping in for a drink or bite to eat is from the area; especially if you see any dogs brought in that demand pets (always the best kind of bar).
It can get busy for brunch around Sunday midday, and is usually busy on weeknights when there's a quiz on or Celtic are playing down the road, but their selection of craft beers blows other local joints out of the water.
What to get when you're there: Even though there are almost a half dozen Chinese restaurants within walking distance, you have to order some of the Bao buns and share.
Tennent's Brewery
I'd be remiss if I didn't mention the big behemoth that sits on the intersection between the city centre and Dennistoun. Scotland's biggest beer has been brewed at Tennent's Brewery since the 1880s and to this day still calls this little of Dennistoun home.
It used to be that the brewery was a closed facility, but in recent years they've flipped the script by building a visitor centre, their own independent Drygate brewery on site (yes, that's a brewery within a brewery) and offer guided tours that take you all around before getting to try the freshest pint of Tennent's you'll ever get your hands on.
What to get when you're there: Book in for one of their craft beer tasting tours, where they give you the chance to try versions of Tennent's that either isn't sold in the UK or has never been made available to the public.
Celinos
While Duke Street is where people say all the action happens, a few streets up on Alexandra Parade are a few hidden gems. Celinos is an authentic Italian deli, trattoria and pizzeria that has been a hub of the neighbourhood since 1982.
Head in the evening and you'll find families out for dinner and those on a date looking for an authentic Italian dining experience. Go on a weekend morning and you'll find yourself fighting for a table to get breakfast. The restaurant is such an institution that they opened another location in the West End a few years ago to meet demand.
What to get when you're there: You'll have Italian food overload when you walk in and see the deli counter, so order a plethora of plates from the tapas menu and get sharing, making sure to get the mini deep-fried calzone and cozze bianco.
Scran
Just a few doors up from Celinos is Scran, a humble café that you'll want to keep in your back pocket as the top spot to grab an informal breakfast or brunch. Every single plate they make has the kind of food that will have you look over people's shoulders to have a snoop at.
Their menu is simple, but you'll find yourself in an almost Sophie's Choice situation trying to pick the perfect item. It's run by a lovely gent called Chris who will make sure you're looked after, just as long as you like incredibly delicious food that has been sourced as carefully as possible.
What to get when you're there: Any of the poached egg dishes, or the Scran Roll with pea & chilli puree, tattie scone, sriracha & crispy onions.
Good Eatings!
There you have it, a brief guide to what is arguably Glasgow's best food neighbourhood.
Honourable mentions also include:
Stan's – best for coffee and vegan traybakes
Amore to Go – good a haggis supper or just a reliable bag of chips
No Mean Dogs – fantastic vegan hotdogs and doughnuts
Tapa Coffee & Bakehouse – get a sandwich on their organic bread made in-house
Baked pizza al taglio – arguably the best slice of pizza in Glasgow
Next time you're in Glasgow, make the short walk east, and you'll be met with some fantastic dishes from local eateries.