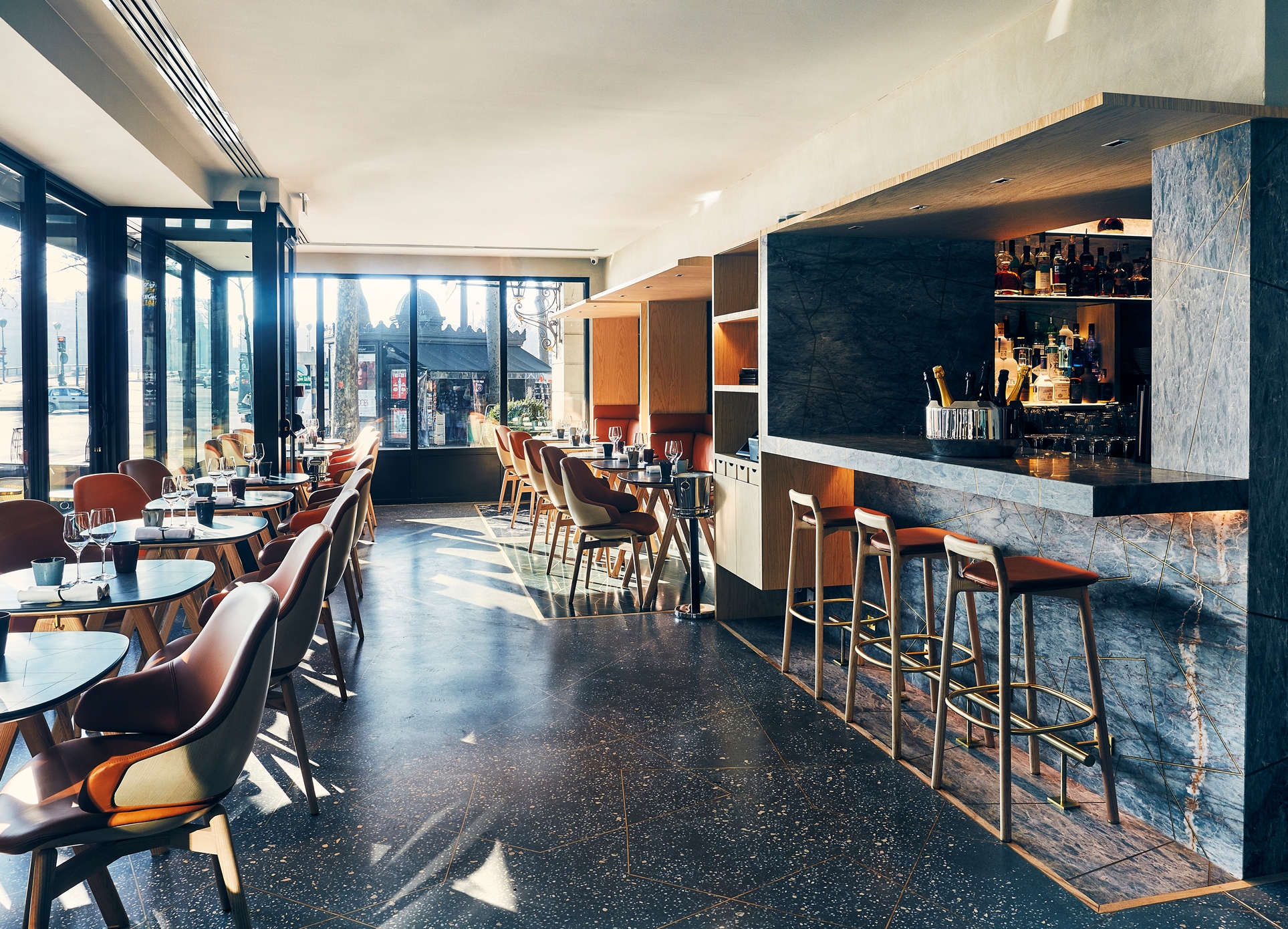 French-born two Michelin star chef Akrame Benallal has this month launched the Azerbaijan-inspired Shirvan Café Métisse on the banks of the River Seine in Paris. The restaurant will have 90 covers and the cuisine on offer will combine flavours of North Africa, Eastern Mediterranean and the Caspian Sea within a sophisticated modern space.
The Restaurant is inspired by Azerbaijan and is backed by the British financier Javad Marandi, who is the owner of a number of successful restaurants and hotels in the UK. Javad Marandi's most well-known venture is his half share of the Soho House's restaurant division. The successful financier has now expanded his portfolio to include the exclusive restaurant run by the two Michelin Starred chef.
Chef Akrame started his very successful career at the age of 14. The talented chef earned his first Michelin star for his restaurant Parisian in 2011. On top of a number of highly acclaimed restaurants around Paris, Akrame's group has expanded and now includes establishments in Hong Kong, Manila and Baku.
The new restaurant is located one of the most select neighborhoods of Paris, The Shirvan Café Metisse faces the famous Paris river and sits among the fashionable boutiques on Avenue Montaigne. The restaurant can sit 70 guess indoors, and has places for 24 out on the terrace.
The restaurant interior is decorated with luxurious marble, wood, and terrazzo as well as brass and caramel leather. The the new Azerbaijan- inspired restaurant was designed by Neonata, the Parisian agency. Other features in the restaurant includes an open kitchen, allowing guests the chance to see the chef and his team at work.
For the menu, The Shirvan Café Metisse takes inspiration from Silk Road, and will offer dishes such as Cauliflower roasted with curry eaves and fresh coconut and spiced lamb shoulder confit. The café will also offer a more typically Parisian breakfast menu including eggs, fresh home-baked pastries and freshly squeezed juices.