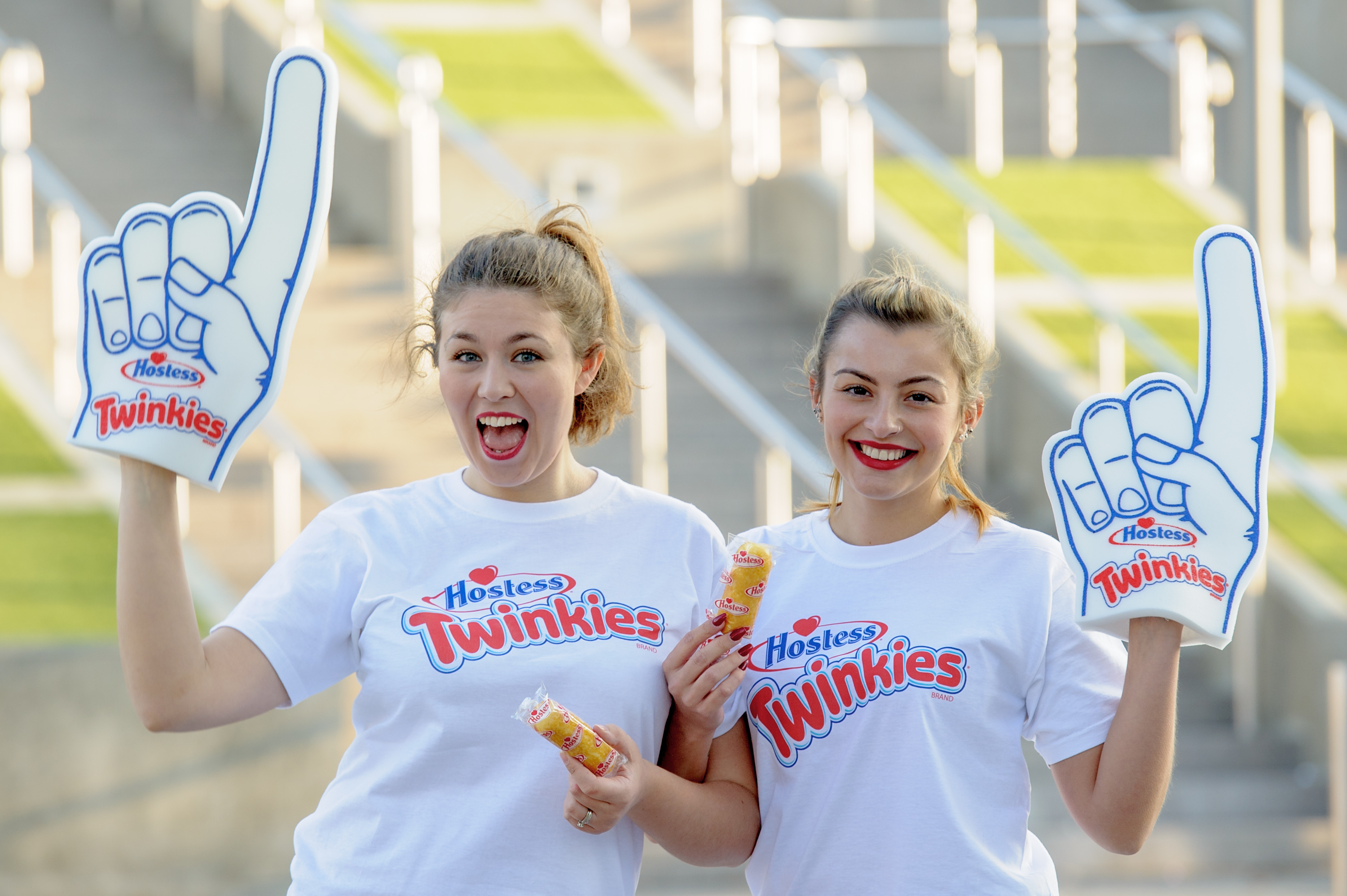 Twinkies, America's iconic cream-filled cake treat, touched down at the NFL UK series yesterday, Sunday 1st November, to help revellers re-fuel following a nail-biting final between the Kansas City Chief and Detroit Lions.
More than 80,000 people attended the event yesterday, proving just how much the Brits have embraced US culture in recent years – and revellers were delighted to get a taste of America's iconic snack.
Until recently Twinkies were not available in the UK, but thanks to Innovative Bites – one of the UK's leading distributors of American goods – the snack has now officially hit British grocery stores. Twinkies are currently stocked in Tesco, Sainsbury's, Ocado, WHSmith's and other quality retailers across the UK.
Vishal Madhu, Director of Innovative Bites, said, "Consumers insatiable appetite for all things American is growing, so it made perfect sense to bring Twinkies to the UK  – not just in it's original guise, but in new flavours too."
Known for their creamy, golden goodness the Twinkie is more than just a cake – it's an American institution. Since launching in 1930, the delicious cake treat has regularly featured on the silver screen in classic movies such as Die Hard, Ghostbusters and Deer Hunter – and more recently in Zombieland and The Last Man on Earth.
Available in original – and now banana and chocolate  – the sweet treat comes in packs of two, priced from £1.99, and multi-packs of ten priced from £7.50.