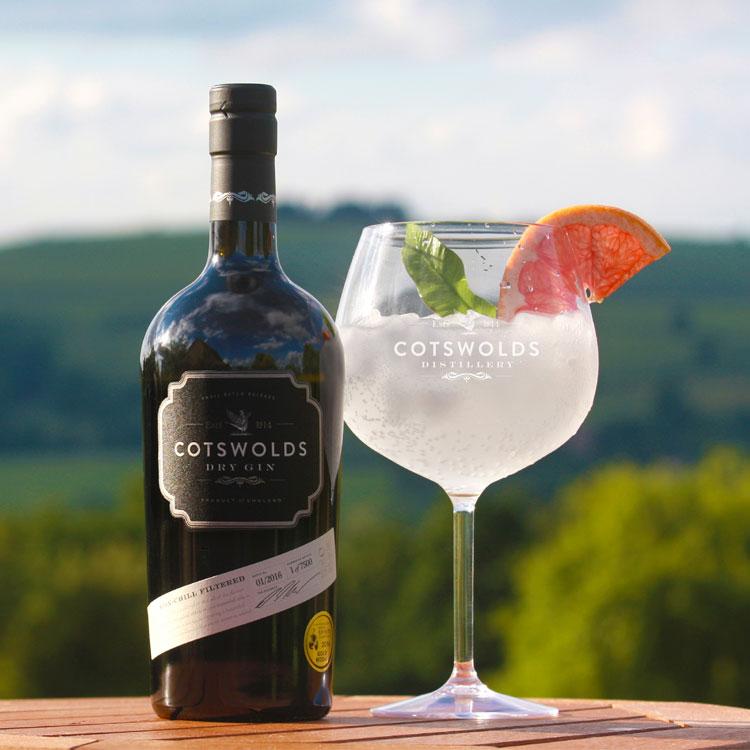 Cotswolds Distillery launches first ever advertising campaign for its award-winning Cotswolds Dry Gin
The new campaign, called 'The Cloudy G&T, highlights the cloudy feature of the distillery's flagship gin
The Dry Gin is non-chill filtered giving it the distinctive cloudy appearance when served as a classic gin and tonic
Cotswolds Distillery Dry Gin has an RRP of £34.95
Cotswolds Distillery has built a reputation for distilling high quality spirits and is set to launch their first-ever advertising campaign called 'The Cloudy G&T'.
The fully integrated Cloudy G&T campaign will appear from the 1st July and will include outdoor advertising, digital and online content as well as point of sale, PR and social media.
The popular gin from the heart of the Cotswolds is distilled using a high botanical load, with over ten times the average volume of botanicals, including freshly peeled lime and pink grapefruit zest.
As the liquid is non-chill filtered, the botanical oils are retained which results in a pearlescent cloud when ice or tonic is added.
The Cloudy G&T adverts will feature at 257 sites across the country including Birmingham, Bristol, Oxford and London Marylebone station, and six sheets outside Waitrose stores.
More than 250 pubs will feature point of sale place tent cards on their bars as well as coasters and QR codes linking to the campaign.
Founder, Daniel Szor, said: "The cloudy G&T is a signature of our Cotswolds Dry Gin and we will be educating our gin consumers about this unique feature. Our distilling process enables us to produce our delicious, award-winning expression – but also a gin with a distinctive look. We use more botanicals than the average gin and the non-chill filtering means none of the oils from the botanicals are removed. In turn this means our gin has a beautiful, cloudy appearance when mixed with tonic or ice."
The Cotswolds Distillery website will have a brand-new landing page featuring campaign messaging, while the brand's social channels will host a range of advertising as well as a competition to win a hot air balloon flight over the Cotswolds and a trip to the distillery.
To enter the competition, consumers need to take a picture of their cloudy Cotswolds G&T against the sky and then tag it #TheCloudyGandT on Facebook or Instagram. The winner will be selected at random in August 2019.
The Cotswolds Dry Gin is an aromatic twist on a classic London Dry; light hints of lavender, lots of zesty citrus notes with cooling, piney juniper and bay leaf. Robust, fresh and perfectly balanced – this is a traditional gin with a memorable twist.