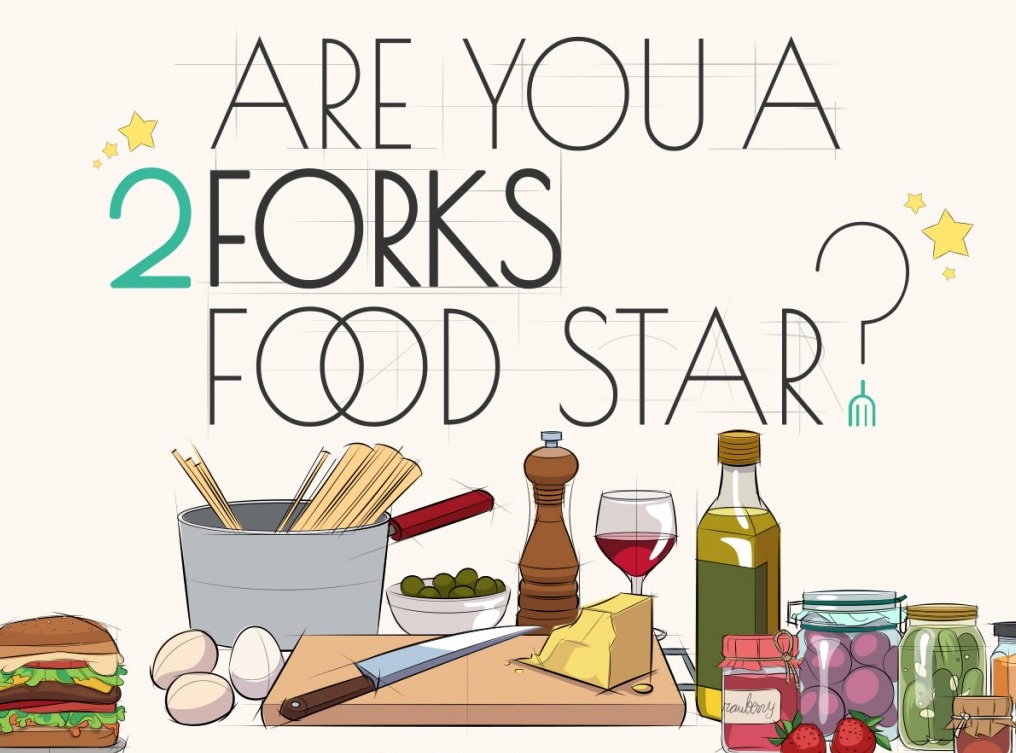 London based food writers 2Forks and messaging app Viber are launching 2Forks Food Stars 2016, a global hunt for undiscovered talent in the world of food. The competition, launching on Monday 16th November 2015, is open to cooks, chefs, food producers, bloggers, writers and journalists, as well as the owners of food shops, restaurants and market stalls, from across the world.
"It doesn't matter if you're a YouTube cook or a weekend market trader, we're looking to promote creative thinkers with belief, drive and commitment to good food," says Annica Wainwright of 2Forks. "With over 1.3m food-crazy followers on the 2Forks Food & Restaurants chat on Viber, we've got a great platform to showcase emerging talent."
When the competition closes on Sunday 13th December, a panel of industry judges will draw up a shortlist of five cooks, chefs or food producers; five shops, restaurants or market stalls; and five bloggers, writers or journalists. All 15 shortlisted entries will join the 2Forks Food & Restaurants public chat on Viber, to be introduced to 2Forks' 1,200,000+ global followers at the end of December. The audience will then vote for the winner.
The 2016 2Forks Food Star, announced on Friday 15th January 2016, will win a $5,000 (USD) cash award, their own public chat on Viber and a social media campaign to help boost their career in food.
The entry form and further details can be found at http://www.2forks.co.uk/foodstars