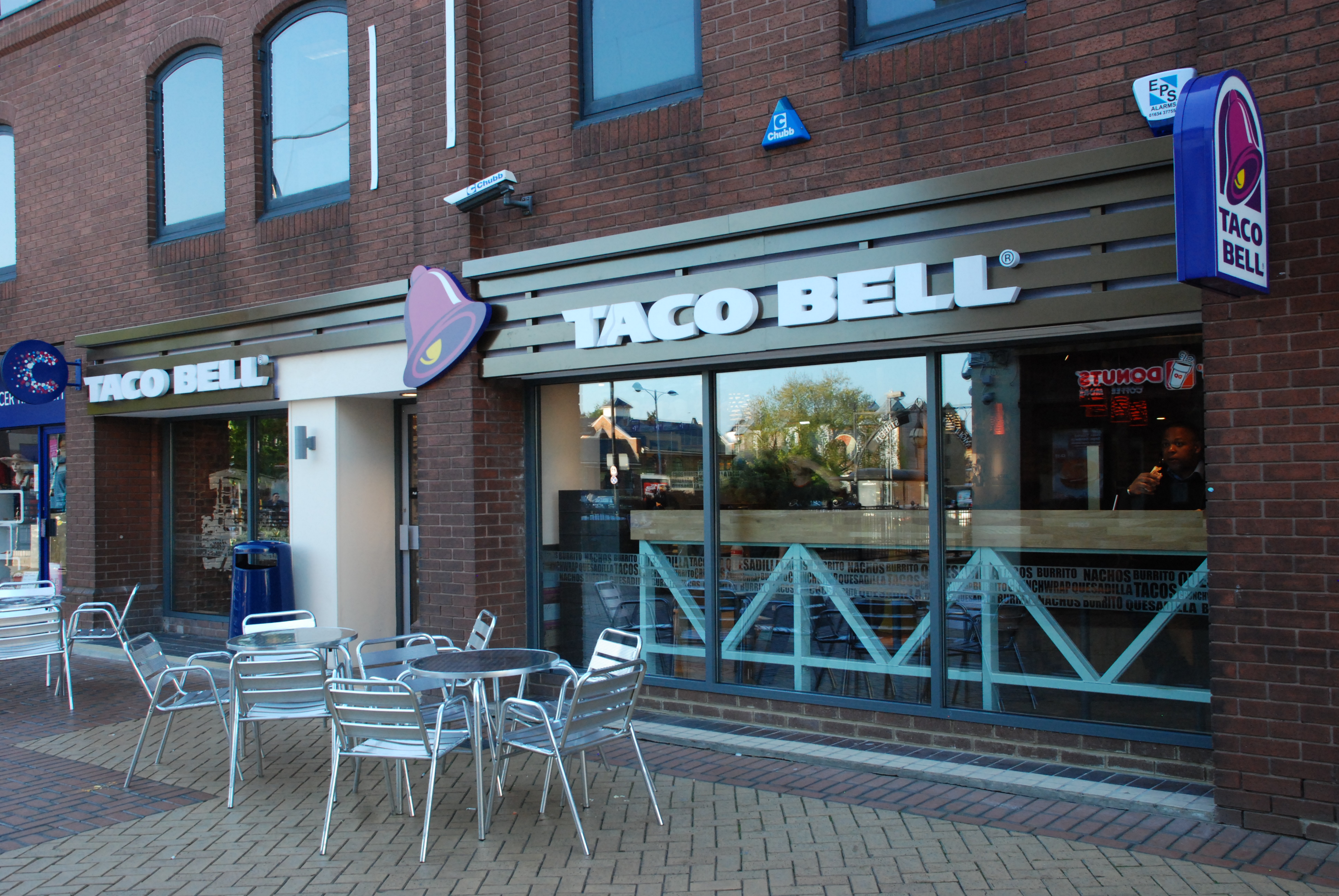 IRVINE, Calif., May 14, 2015 – Taco Bell Corp., a subsidiary of Yum! Brands, Inc., (NYSE: YUM), today announces the May 14, 2015 grand opening of its newest location in Chelmsford, U.K. – the sixth U.K. restaurant for the world's largest Mexican-inspired restaurant chain.
Taco Bell expanded into the U.K. in 2010, bringing with it something different for customers' taste buds and creating an experience and relationship that goes beyond food. The Chelmsford high street restaurant joins two new high street restaurants in Sheffield and three food court restaurants in Lakeside (Thurrock), Eastgate (Basildon) and Arndale Centre (Manchester).The brand's expansion in the U.K. will continue across most major cities and within the M25, with a particular focus on areas with a large student population.
Customers can look forward to trying something new, with delicious made-to-order classics like Crunchy Tacos, Crunchwrap Supremes and Quesadillas, along with exclusive U.K. menu items that combine the well-known flavours from its U.S. menu with more locally relevant tastes. The menu stays true to the innovative, craveable and affordable Mexican-inspired food that Taco Bell has been delivering for more than 50 years.
"We have high ambitions for Taco Bell in the UK," said Nick Dawson, General Manger for Taco Bell U.K. and Europe. "The brand is generating significant awareness in the U.K. and offering innovative, great tasting food at a great value. We now want to take this enthusiasm for our brand and, working with current and future local franchisees, accelerate our U.K. expansion. With two new units already under construction we expect to double our U.K. presence by the end of 2015 and then plan to open five to ten new restaurants every year as we continue to scale up."