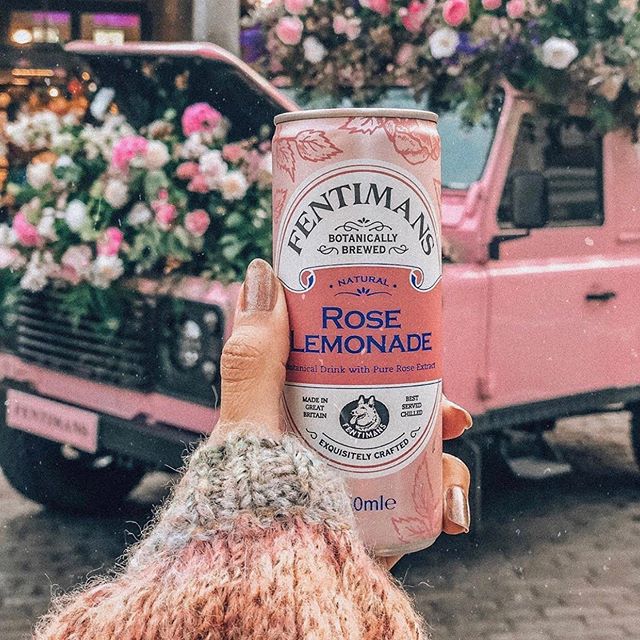 Spot the Fentimans Pink Land Rover this Summer to WIN a trip to Ibiza!
This summer, British drinks brand Fentimans will be taking its celebrated Rose Lemonade on the road. A blush-pink Fentimans Land Rover will be touring the length and breadth of the country from June until August – mapping a route from Land's End in Cornwall to the far reaches of John O'Groats in Scotland – and stopping off at some of the U.K.'s top summer events along the way.

Fentimans is encouraging anyone who spots the Land Rover during the summer months to share their sightings on social media. Anyone who spots, snaps and shares their photos on Instagram will be entered into a prize-draw to win a weekend stay at the perfectly pink and retro Paradiso Hotel in Ibiza, an idyllic enclave in the beautiful Balearics.

Hot days and long journeys will be quenched by Fentimans' ice-cold, refreshing and floral Rose Lemonade this summer which will be served from the Land Rover throughout the road trip. Fentimans will also be giving away rose-tinted sunglasses to ensure a sunny outlook on life – whatever the weather – this summer. The public will be able to follow Rose on the Road's journey on an interactive map online.

At select destinations across the U.K, the Fentimans Land Rover will be flower-bombed with luscious pink roses and English country garden blooms. Passers-by will be able to pose for photographs with the flower-festooned car whilst sipping refreshing Rose Lemonade.

Fentimans' much-loved Rose Lemonade is made with pure rose oil from the world-famous Rose Valley in Kazanlak, Bulgaria, and the juice of real lemons. The harvest of the rose petals happens in a narrow window of time, occurring just once a year, and the petals must be picked by hand at sunrise when they are at their most fragrant, with the oil extracted within hours of picking. This high-quality rose oil gives the Rose Lemonade its distinctive flavour. The refreshing effervescence of this iconic pink drink makes it a versatile serve for all summer events from picnics in the park to poolside parties.

Those lucky enough to glimpse the Fentimans Rose Land Rover this summer simply need post a photo of it on Instagram, follow and tag @fentimansltd and use the hashtag #RoseOnTheRoad. See www.roseontheroad.com for more information.