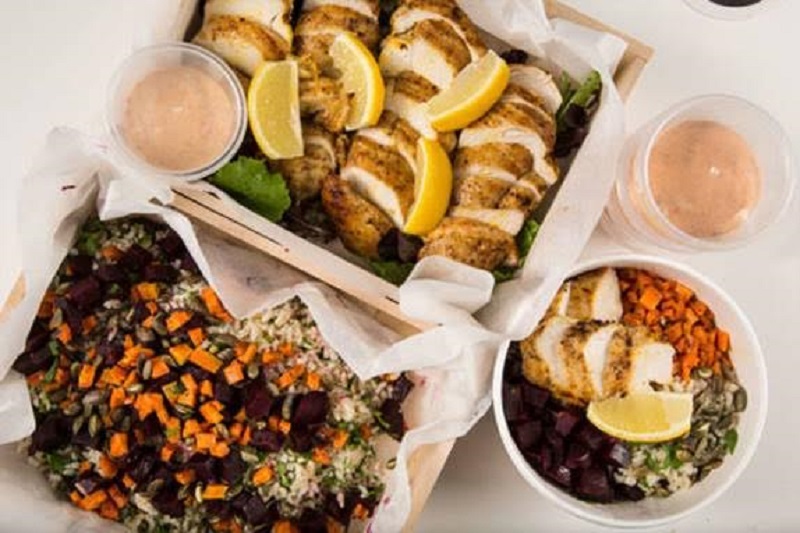 POW [Power of Wellness] Food has partnered with City Harvest London to help feed those in need and increase the awareness surrounding the sustainability of food surplus in the capital.
Family-run POW Food wants to encourage its customers to help make an impact without the red tape. 
POW Food founded by London based mother and daughter duo Alison and Emily Warburton want to encourage their customers to help make an impact to a social issue they hold dear to their hearts, with their Meal for a Meal initiative with City Harvest London.

Creating POW Foods back in early 2018, the Warburtons wanted to educate and inspire a tired generation to the power of wellness, through the use of good food. Co-founder Alison, who has a wealth of over 25 years in the catering and corporate industry understood just how important it is to incorporate wellness into the workplace. Partnering with her daughter Emily they saw just how damaging a poor diet can be on the physical, social, financial and psychological side for not only the employee but the entire business. 
Fuelled by this untapped consumer need for nutritious yet delicious workplace meals, POW Food, complete with a dedicated team of nutritionists was born. Since their arrival they have begun to revolutionise workplace nutrition; secured some of the biggest corporate names under their belt including: Omnicom, Lazard's, AirBnB and WeWork London.
Believing in transparency, ethical sourcing and showcasing superior organic food, oils and super boosters, POW Food is on a mission to put nutrition at the heart of their consumers. This hunger for providing people with responsibly sourced, sustainable and zero waste meals can be seen reflected in their brand-new partnership with City Harvest London and their Meal for a Meal Initiative, whose synergies align and launched earlier this month. For every POW Food meal sold over £7.50 retail, POW Food will donate a percentage of each sale to City Harvest London.
City Harvest currently works with over 300 community programs and 130 food donors across the city. With POW Food's donation, enabled by their consumers, City Harvest will be able to ensure surplus food is collected, stored and distributed, in time, and to those that need it the most. A recent study by the charity showed that for every £1 invested into City Harvest results in £8.10 delivered in social impact value and every donation from POW Food allows City Harvest the ability to transform the donated food into an accessible meal.
Speaking out at its launch, Alison Warburton, founder of POW Foods commented: "We are thrilled to be working with City Harvest London, with the help of our clients we can make a direct impact on London's homeless and food sustainability issues through their Meal for a Meal initiative. Our donations to City Harvest helps provide transportation and staff to collect and deliver donated food to those who need it most."
"We know how complicated and diluted working with charities can be" co-founder Emily states. "City Harvest London offers a simple honest solution that our customers can understand and want to be a part off. Being a part of the Meal for a Meal programme doesn't affect our sale prices, so does not directly impact the customer. Instead, it allows us to donate on their behalf. They get to make a huge impact just by facilitating the transaction."
Laura Winningham, CEO of City Harvest London states that "We couldn't be happier to have POW Food onboard – their ethos and passion aligns with our own and are thrilled to welcome them to the family. The donations made from POW Food will help us, help those in need, as well as ensure more people are becoming aware of the work we are doing across the city to curb hunger and reduce food waste".