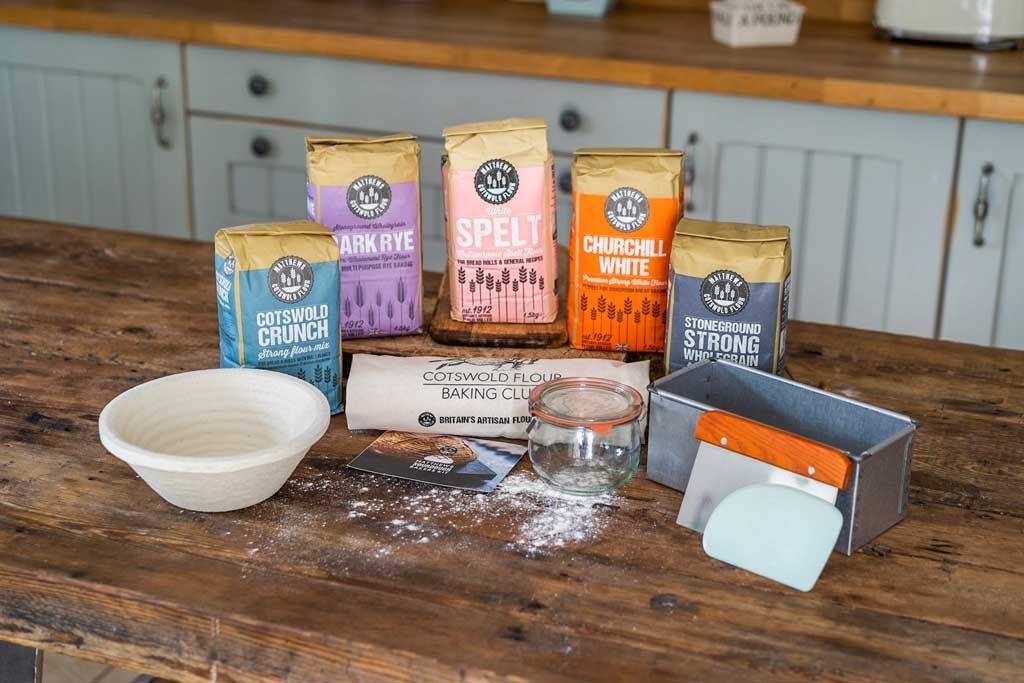 Matthews Cotswold Flour, one of the UK's oldest yet most innovative family-run flour mills, is delighted to launch a brand new Sourdough Kit, packed with everything a home baker needs to make fantastic sourdough every time. The kit includes five different types of premium bread flours from Matthews Cotswold Flour's unrivalled range of speciality flour, eight high quality baking tools and accessories chosen by Elaine Boddy, master sourdough maker and founder of foodbod Sourdough, plus a set of invaluable recipe cards with detailed instructions on how to make sourdough starters and delicious loaves. The new Sourdough Kit is available from www.fwpmatthews.co.uk RRP £59.95 and is a must have for sourdough supremos and first time bakers alike.
Bertie Matthews, the dynamic young Managing Director of Matthews Cotswold Flour comments: "Matthews Cotswold Flour is a family business that has been trading grain and milling flour in the heart of the Cotswolds since the 1800s. We work closely with a team of artisan bakers and listen carefully to our customers. In response to their unabated passion for sourdough, Elaine and I decided to create this new kit which includes everything a sourdough baker needs."
Elaine, expert sourdough baker, adds: "I have thoroughly enjoyed working with Bertie to curate this fabulous Sourdough Kit. Whether you are new to sourdough, or already a sourdough baker, you will love it. We have handpicked five varieties of Matthews Cotswold Flour, all perfect for making sourdough, and I have created five recipes, plus a guide to making a sourdough starter with two different flour options, especially for the box. Added to that, you'll find a collection of tried and tested equipment chosen by me that you can use for making these recipes and then use time and time again for other recipes too."
Matthews Cotswold Flour's New Sourdough Kit £59.95 from www.fwpmatthews.co.uk
The new Sourdough Kit includes:
1.5kg bags of the following Matthews Cotswold Flour: Churchill Strong White Bread Flour, White Spelt, Stoneground Dark Rye, Stoneground Wholemeal Flour, Cotswold Crunch
The following high quality baking tools and accessories: a dough knife, Eco Baker jar, Banneton, Tea Towel, Loaf Tin, Bowl Scraper, Bread Shower Cap, Matthews Cotswold Flour Apron
Five bespoke recipe cards for yummy sourdough loaves using each flour in the box plus instructions for a bubbly sourdough starter, all created especially for Matthews Cotswold Flour by Elaine Foodbod.
Matthews Cotswold Flour's mission is to lead the transformation of the speciality baking products market into the 21st century and they aim to achieve this through supporting sustainable food sources and developing products that enhance nutrition, taste, understanding and experience.