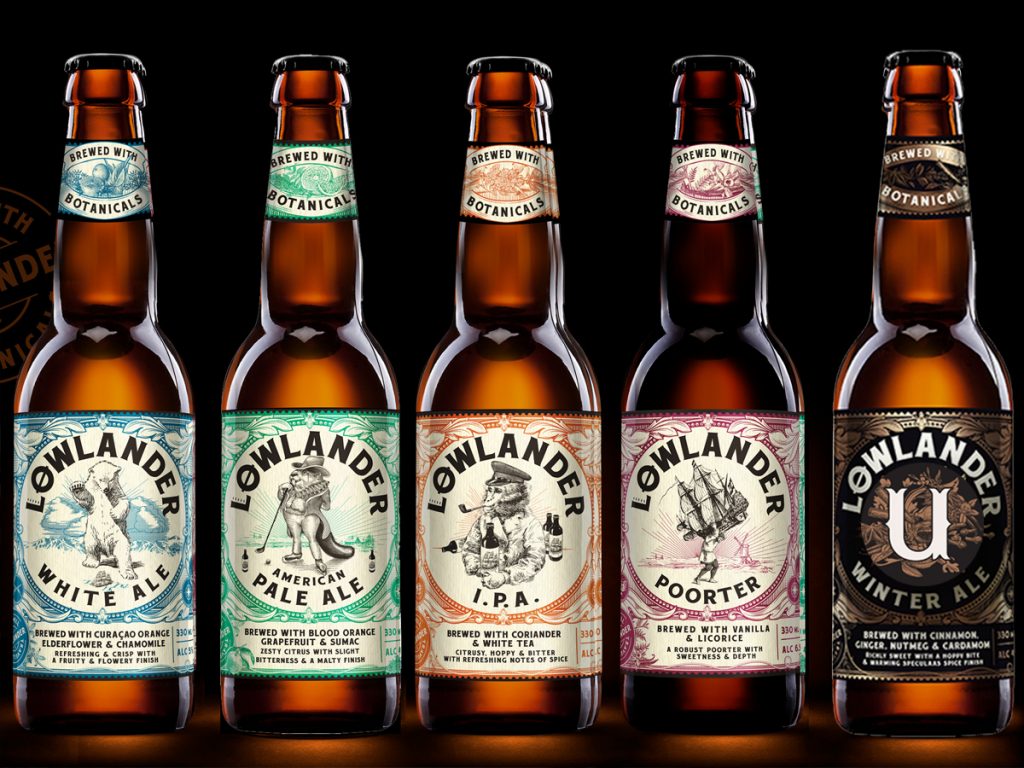 Whether you're a designated driver, pregnant or just dialling down your alcohol intake, Netherlands botanical brewery, Lowlander Beer has you covered with its first no-alcohol beer. Brewed with reclaimed citrus peel, from bars and restaurants who use the fruit to squeeze fresh orange and lemon juice, Lowlander 0.00% Wit (White) Beer, unlike other non-alcoholic beer options, is bursting with fruity, citrus flavours.
Chief Botanical Officer and Lowlander Founder, Frederik Kampman says, "With more than a quarter of young people considering themselves non-drinkers and 1 out of 20 beers being no/low or no alcohol, we felt the time was right to launch our 0.00% Lowlander Beer. Consumers are more health conscious and with the trend for no/lo alcohol drinks, we wanted to be one of the first craft beers to launch a true alcohol-free expression."
"If there's one thing that defines Lowlander, it's the botanical flavours that characterise our beers. So, creating a non-alcoholic beer at the expense of flavour was never going to be an option for us."
Every year 250 million kilos of orange peel are discarded in The Netherlands. By working with PeelPioneers, who pick up and process this 'waste' in a circular, eco-friendly way, Lowlander are not only able to make sure each beer has the same zing and bitterness that alcohol usually provides but are also helping to reduce our collective environmental footprint.
Now that's worth toasting to…Proost!
Lowlander 0.00% Wit Beer is available online from the Lowlander website as a 6-pack for €15
As a single bottle from LightDrinks.co.uk for £1.99
As a case of 12 from Amazon for £36.95
76kcal a bottle