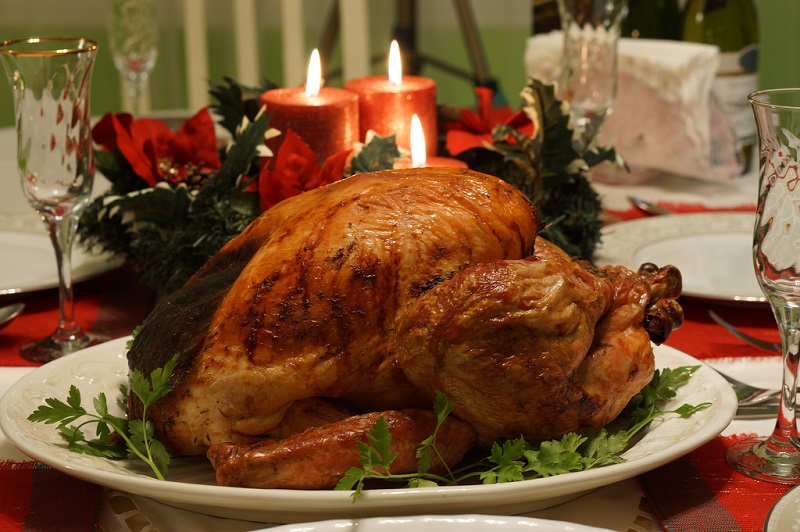 For those wanting to celebrate Thanksgiving in London this year, Hunter 468, located within The Arch London in Marylebone will be offering guests a traditional Thanksgiving feast in order to celebrate the US national holiday.
This event will be great for those celebrating the holiday away from home or for anyone wanting to experience the traditional American holiday without the expensive flight costs. The specially created menu will be on offer from Thursday the 23rd November until Sunday the 26th November from 12 pm until 10:30 pm. Guests are invited to enjoy the holiday event for just £35. The à la carte menu will also be available during this Thanksgiving period at the restaurant.
Guests at the event at Hunter 468 will get to enjoy a three course meal which will include a range of traditional meals such as Clam chowder and Spiced pumpkin soup. These delicious starters will then be followed by the main event: A Roast Norfolk Turkey which has been cooked in the kitchen's stone oven and filled with chestnut stuffing and served with green beans and bacon, sweet potato mash and cranberry sauce; or Butternut squash with apple and sage risotto and roasted chestnuts as a vegetarian option. This luxurious three course meal will be finished off with an American classic: Apple pie served with cinnamon custard.
At Hunter 486, the stone oven is used to cook a number of different dishes. This equipment cooks the meat at an incredibly high temperature and has a tender and succulent result. For Thanksgiving the Norfolk Bronze Turkey will be roasted to perfection for guests to enjoy. Thanksgiving is an important date in the American calendar and is a special opportunity for families to come together and enjoy a turkey lunch or dinner before Christmas. Hunter 468 has created an opportunity for guests to enjoy a slice of this traditional American celebration.