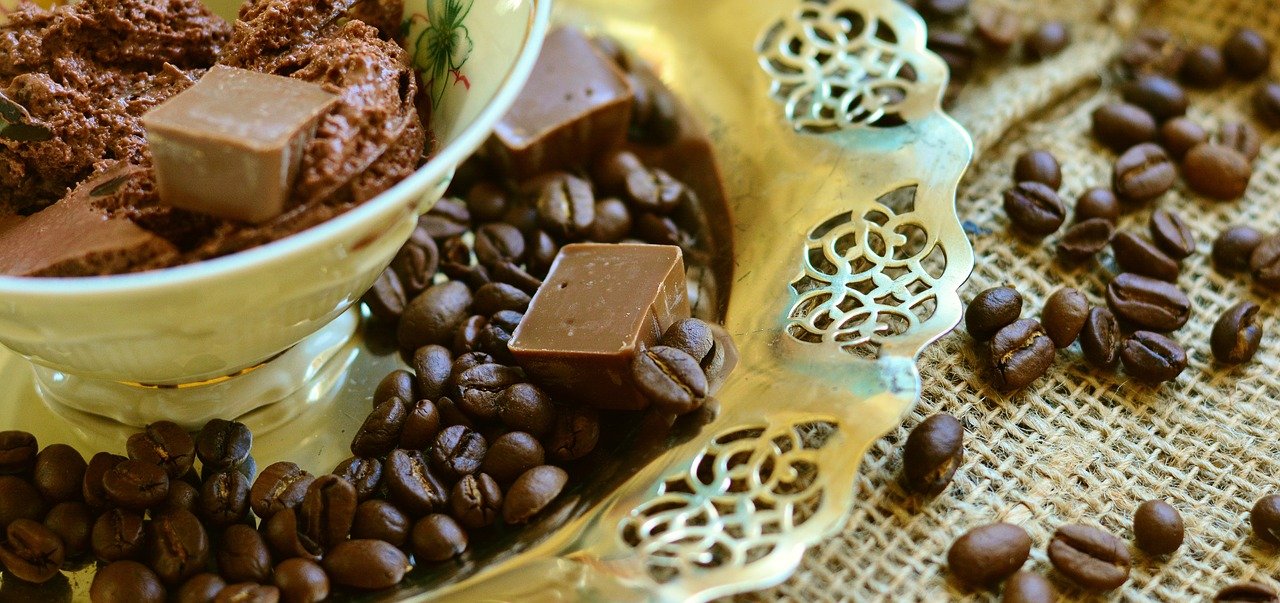 Are you a coffee fan and a chocolate freak at the same time? If yes, then today we are going to discuss about a sweet, crunchy and mouth-watering combination of coffee and chocolate – the chocolate covered coffee beans.
If you have the right chocolate espresso beans shopping guide at your disposal, you can get an idea of all the famous brands available in the market today. However, some people wrongly assume that these delicious snacks are hard to make at home and can only be bought from a store.
In this read, we will discuss some easy steps to make the perfect chocolate covered beans recipe. So let's get on with it.
What You'll Need
300 grams chocolate bar
1 teaspoon coconut oil
1 cup of your favorite coffee beans
¼ cup of cocoa powder (optional)
Saucepan or Boiler
Microwave
Microwave-safe bowl
Fork
Measuring cup
Baking tray with parchment paper
What You'll Do
In order to make the perfect chocolate covered coffee beans, just follow these simple steps:
Get Your Ingredients and Equipment Ready
Get your chocolate bar, coffee beans, bowl and microwave ready. Make sure you have a parchment paper in the baking tray as it will make the process easier once you are midway through the recipe.
Chocolate Melting Process
Using a boiler or a saucepan, heat water to a moderate boil and add chocolate into it. Make sure you break the chocolate bar into small pieces. Keep stirring until you get the right liquid state.
Once your liquid chocolate is ready, remove it from the heat. Add the coffee beans in the liquid chocolate and ensure each bean is mixed well. Allow a few minutes for the beans to get the right sort of chocolate coating.
Place the Beans in the Baking Tray
After coating the coffee beans, use a fork to pick each coffee bean and place it in a baking tray with a parchment paper. The extra chocolate will come off during this process.
This could be a time-consuming process, you will need to show patience to some extent.
Once you have picked out all the beans, allow them to cool in a refrigerator for an hour or so. After that you can move the beans to a container or a bowl.
If you do not intend to consume the beans at once, store them in a refrigerator.
Also, for added sweet taste, you can add more chocolate to your coffee beans by repeating the above process. You can experiment with a second layer using white chocolate, crushed nuts, coconut flakes, etc.
How Much Caffeine in Chocolate Covered Espresso Beans
One of the many reasons why people love these chocolate covered beans is the fact that it gives the right sort of energy boost that you might need during the day or after a long, hectic day at work.
This energy kick is due to the combination of caffeine in the beans and sugar in the chocolate. Even though a single bean usually has just 6-7 mg of caffeine, you won't just have one or two beans, are you?
A quantity of 20-25 beans has around 150-180 mg of caffeine. If you have a love for these kind of sweet snacks, you can easily consume that much amount of beans at once. So now you know what fuels that energy boost when you have these beans!
Are There Any Health Benefits?
If you are not over-consuming, these chocolate covered beans can have positive impacts on your mental and physical health. Chocolate and coffee are known to have a lot of antioxidants that help to neutralize free radicals in our bodies.
Chocolate has flavonoids that is known to lower blood pressure and improve the functioning of the heart. However, it does have cholesterol and sugar as well, so make sure you do not go overboard with it.
Where to Buy Chocolate Covered Espresso Beans
You might not always have the time or want make the effort to make chocolate coffee beans at home. That's fine, you can get some good options from your nearby store or an online marketplace like Amazon or Walmart.
Brands like Hill Farm Gourmet,  Emily, and Trader Joe's make some of the best chocolate covered espresso beans that you can get at affordable prices.
Our Final Thoughts on Making Chocolate Covered Espresso Beans at Home
Chocolate covered coffee beans are an absolute delight to have with your morning breakfast, middle of a working day or when you are in need of a caffeine fix. These sweet and delicious snacks are indeed a perfect sugar + caffeine treat!
The best part is that you can make your own chocolate coffee beans at home without having to spend too much time or effort by following the aforementioned simple steps.
Enjoy your chocolaty coffee beans!