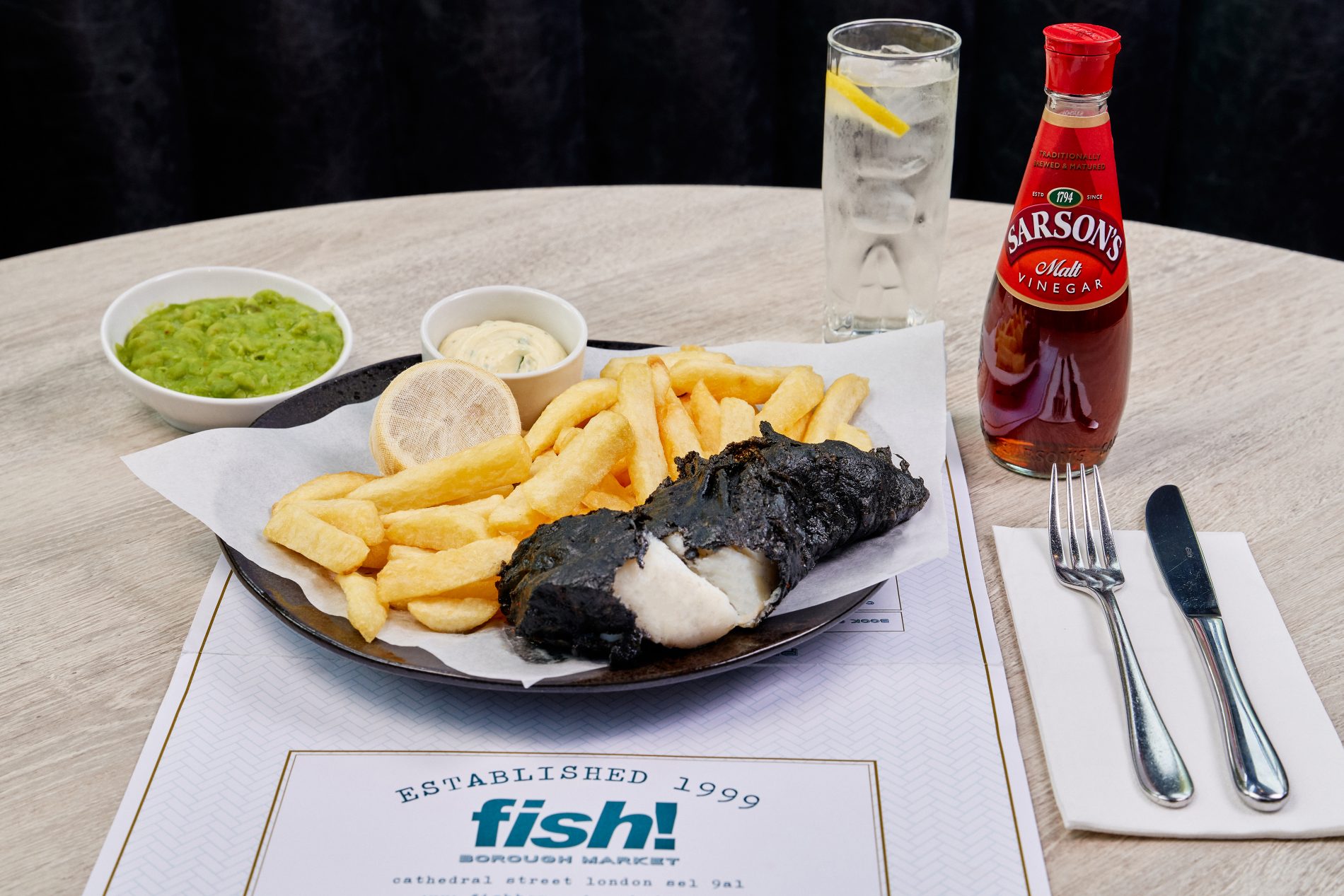 Do some of the Black Friday deals look a little fishy to you? Well this year, there's good reason, as Sarson's and Fish! – one of London's finest seafood restaurants – have partnered together to offer discount devotees and dine-hard fish and chip fans an unmissable Black 'Fry'Day meal deal.
With the nation gripped by Black Friday deals, Sarson's is celebrating the Friday fish and chip tradition with a twist by inviting the public to dive into a delicious limited-edition discount of black fish and chips.
The squid-ink battered fish and chips are a modern twist on a British classic and will be served with mushy peas, tartare sauce and lashings of Sarson's.
Just ask for the 'Sarson's Black 'Fry'Day Deal of the Day' when dining-in at Fish!, Borough Market on Friday 29th November, to enjoy the exclusive Black 'Fry'Day offer.
The fastest 100 foodies will catch the 'deal of the day' for just £9 (usual RRP £18), while stocks last, and leave with a complimentary bottle of Sarson's vinegar, to ensure families can continue the much-loved British tradition of Fish Fridays at home – black batter optional.
Whether you're laden with shopping bags, or anctipating a few home deliveries of Black Friday orders, respect your chips this Black 'Fry'Day with a splash of iconic Sarson's malt vinegar.