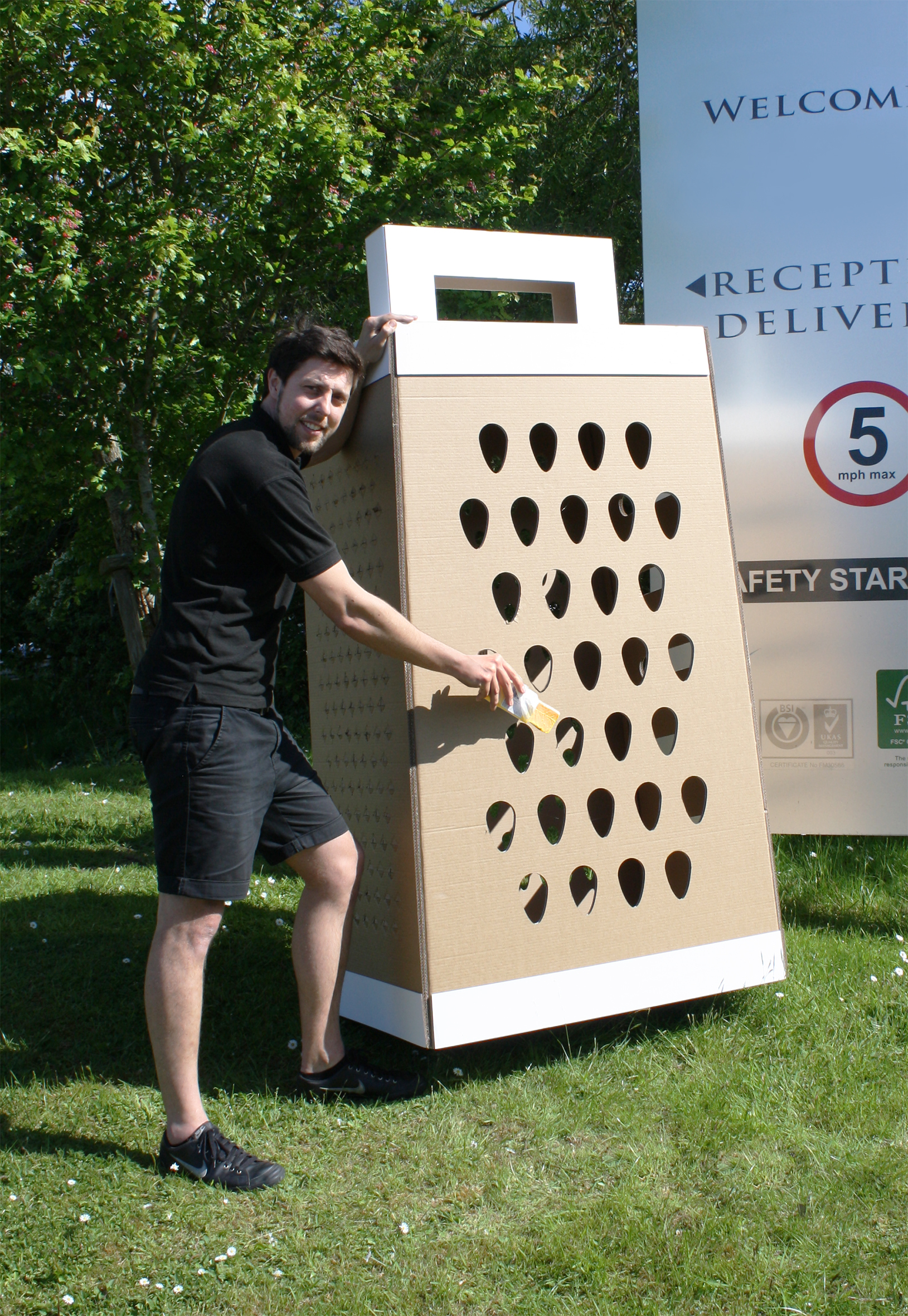 The British Cheese Awards Committee at the Royal Bath & West in Somerset has been waiting with baited breath to see how one of their sponsors, would channel their expertise into the creation of a Mascot for this year's awards.
The wait is finally over and the Design Team at North Devon-based Atlas Packaging, sponsors for the second year running, have revealed their masterpiece – a giant cheese grater which stands at 2 metres tall and is made from 100% recyclable corrugated board.
The gigantic Grater will be on display in the Hall from the 26th May, the day of the British Cheese Awards judging and will remain there for the duration of the show when it opens to the public from the 27th to 30th May.
Juliet Harbutt, Awards Founder. is delighted to have this work of corrugated art to bestow good fortune on this year's event. She commented: 'It's grrrrrrrrate. It's unique, artistic and pushes the boundaries of expectation, all the ingredients that really capture the spirit of the awards and make them such a big cheese in the cheese world.'
Dave King, head of design at Atlas Packaging, the brains behind the idea, explained how it all came about: 'Last year we delivered a life size corrugated cow which everyone loved. This year, we wanted to do something different but equally high impact. The Cheese Grater seemed like a perfect fit. It's not quite the height of the Cheese Grater building in London but hopefully, with our skilled engineering, it won't need quite so many repairs!'
The British Cheese Awards take place at the Royal Bath & West Show, 26th May 2015.