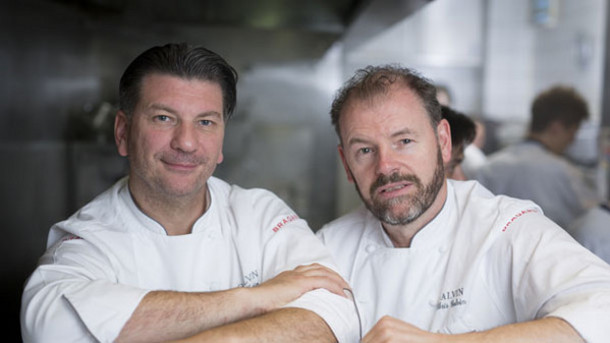 Christie + Co, specialist property advisers, have been appointed by the Galvin Brothers to search for pubs sites to add to their already hugely successful restaurant portfolio.
Galvin Restaurants is a family run collection of French restaurants founded in 2005 by Michelin-starred chef brothers Chris and Jeff Galvin. The idea behind establishing Galvin Pub Co is to create something that draws together sociability, architecture, history and heritage, outstanding food, fine wines and great cask beers, supported by a strong sense of community.
Jeff Galvin of Galvin Pub Co is especially looking forward to the opportunity of working with local artisans and growers from around the home counties, enabling the Pubs to showcase their produce.
A main draw of the pubs will be British hand drawn cask ales and beers balanced with a hand selected list of delicious wines; however, simply prepared food will govern the menu driven by careful sourcing from British farms many of whom have won Outstanding Supplier Awards to Galvin's restaurants.
Simon Chaplin, Director, Corporate Pubs & Restaurants, Christie + Co comments: "We fully understand the ethos behind the Galvin Pub Co brand and are looking forward to helping them growth their pub offering. The Galvin team are keen to move quickly and have already acquired the Green Man Pub in Chelmsford, Essex which has quickly gained a strong following and local support whilst undergoing its restoration and refurbishment. We will look to grow the portfolio in the London suburbs and along the Thames Valley."
Chris Galvin of Galvin Pubs Co says: "Christie + Co have excellent relationships throughout the pub sectors so we are looking to tap into their contacts to source the best pubs properties on offer to expand the Galvin brand. Our goal is to deliver people's perception of the great British pub serving the local neighbourhood, and also becoming a destination in itself.  We will re-establish the no nonsense approach to our Pubs by working with hand picked staff, using simple cooking methods and utilising the best quality, locally sourced ingredients."